Grenfell Tower fire: Sajid Javid warned over lack of department chief scientist in the wake of fatal blaze
Exclusive: Chair of Commons Science and Technology Committee raises concern over 'potentially fatal consequences' of failing to listen to scientific advice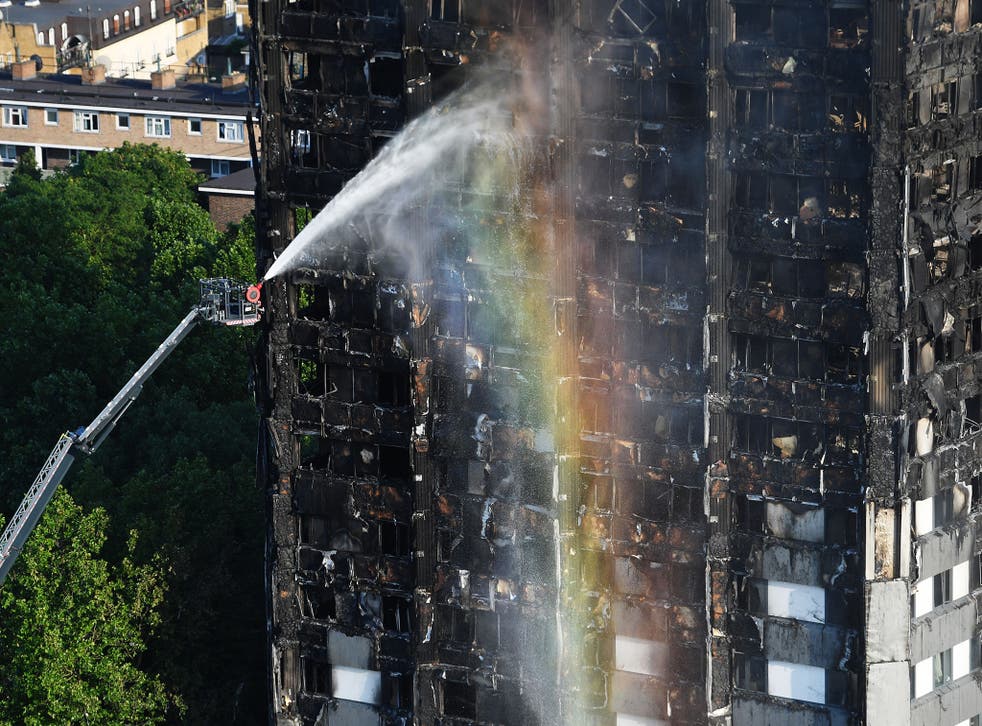 Sajid Javid has been urged to act over his department's failure to appoint a chief scientist in the wake of the Grenfell Tower fire amid concerns a lack of expertise could be putting lives at risk.
The chair of the Commons Science and Technology Committee, Norman Lamb, has written to the Communities Secretary to raise concern over claims the Department for Communities and Local Government's (DCLG) acting adviser – a former economist – "is not a scientist who could address the types of technical issues raised by Grenfell".
The news casts doubt over the department's ability to improve fire and building safety rules following the devastating blaze in the West London tower block, which killed around 80 people in June.
In the letter, Mr Lamb, a former care minister, said "it should not require a disaster like Grenfell" to show the importance of scientific advice to government policy.
It comes after the Government's top scientific adviser, Professor Chris Whitty, told the cross-party committee that the Grenfell tragedy threw up scores of technical questions over flammable cladding on high-rises and the risks of fridge-freezers - initially identified as the cause of the fire.
He said there had been "quite a gap" since DCLG last had a proper scientist in the position and said that a former Secretary of State had dismissed the role as "not terribly helpful".
The Liberal Democrat MP told The Independent: "If a department lacks that input and we have regulations that appear to fall short and potentially impacts fatally, as in this case, that's a serious issue."
He added: "If we don't follow scientific evidence and advice then the risk is we waste public money because we are doing things that don't have sound evidence. But then there are potentially fatal consequences other than wasting public money – then we have unsafe public services that are putting people at risk."
The DCLG website says the acting chief scientific adviser Stephen Aldridge is a former economist at the Cabinet Office.
UK news in pictures

Show all 51
A DCLG spokesman said: "Officials working across the department already have a wide range of specialist knowledge, including scientific expertise. They work closely with the Government Office for Science as well as drawing upon expertise from across government to inform policy making and advice to ministers.
"If there is a need for additional or specialist knowledge, we will bring in additional expertise as required. For example following the Grenfell Tower disaster, as part of the building safety programme, the Secretary of State set up an independent expert advisory panel with a wealth of experience in fire and building safety."
Join our new commenting forum
Join thought-provoking conversations, follow other Independent readers and see their replies