Alba Party candidate apologises for posts mocking 'Romanian beggars'
Candidate for Alex Salmond's party claimed people begging were 'fat as big, juicy, over-fed pigs'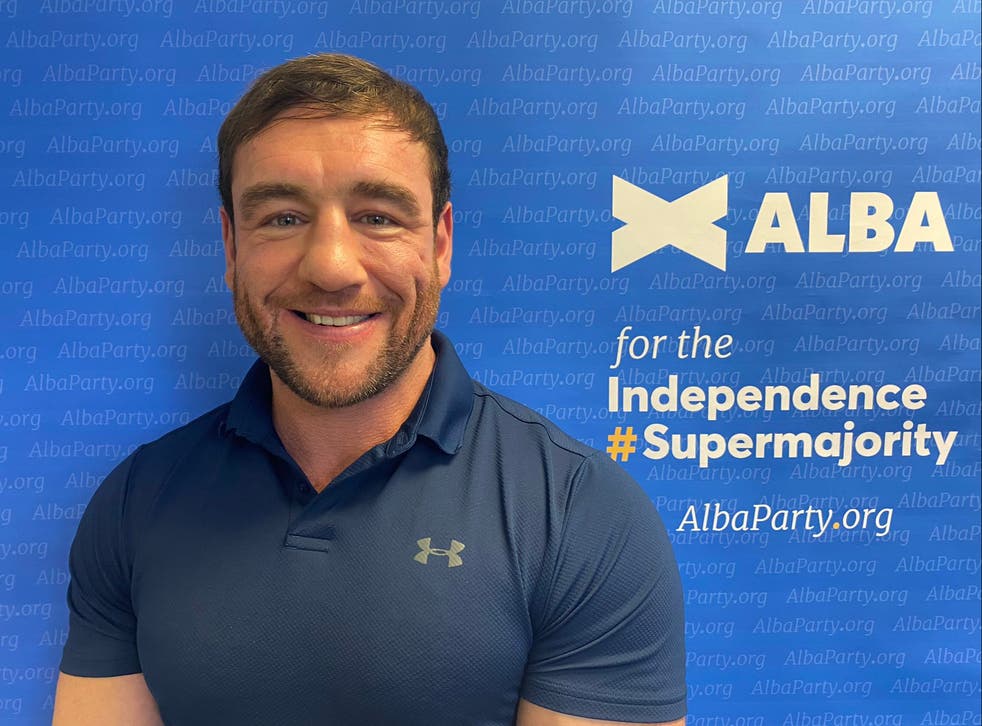 A newly-announced candidate for Alex Salmond's Alba Party has apologised for making derogatory remarks about "Romanian beggars" being as "fat as pigs".
Former boxing champion Alex Arthur – a candidate for the new pro-independence party in the Lothian region – also said sorry for a tweet which appeared to undermine the Covid vaccination plan.
In a tweet from 2020, Mr Arthur was found to have posted: "Them Romanian beggars in Edinburgh ain't hungry!! Just drove past them all ready to switch up begging posts and ALL em fat as big juicy over-fed pigs!"
Describing himself as a "working-class boxer who shoots from the hip," the candidate apologised in a statement on Tuesday morning, but also claimed his remarks had been "misinterpreted" by some.
"Any comments about beggars that now look inappropriate are being misinterpreted, but that is my fault for the wording," he said, adding: "I actually have Romanian friends."
In another of Mr Arthur's tweets, from February this year, the 42-year-old appeared to play down the need for Covid vaccines among adults his age, saying: "I just don't believe I need it."
He said: "I'd rather not take an injection for something my perfectly good immune system can fight off quite easily. I was happy my parents and grandparents got it."
In his apology statement, the Alba Party candidate explained: "We were told that there was no evidence that the vaccine stops transmission, and as a young and healthy man I am not in any of the risk groups."
He added: "Since then it's become clear the vaccinations are working, and are the way that we will get out of this pandemic and all of the destruction it's causing."
Mr Arthur, crowned the WBO super featherweight world champion in 2008, won a gold medal for Scotland at the 1998 Commonwealth Games.
Mr Salmond has now persuaded two SNP MPs and four councillors from Nicola Sturgeon's party to jump ship and join the Alba Party, claiming that up to one million pro-independence votes were being "wasted" because of Scotland's regional list system.
George Kerevan, the former SNP MP for West Lothian, also announced on Tuesday morning he would be resigning from Ms Sturgeon's party and joining the AlbaParty.
The former first minister said he expects to field a minimum of four candidates in each regional list area in a bid to create a "super majority" for independence in the Scottish parliament.
Register for free to continue reading
Registration is a free and easy way to support our truly independent journalism
By registering, you will also enjoy limited access to Premium articles, exclusive newsletters, commenting, and virtual events with our leading journalists
Already have an account? sign in
Register for free to continue reading
Registration is a free and easy way to support our truly independent journalism
By registering, you will also enjoy limited access to Premium articles, exclusive newsletters, commenting, and virtual events with our leading journalists
Already have an account? sign in
Join our new commenting forum
Join thought-provoking conversations, follow other Independent readers and see their replies