'Concerted effort' by SNP against Salmond, David Davis claims
Tory MP says whistleblower's messages show effort to encourage complaints against Alex Salmond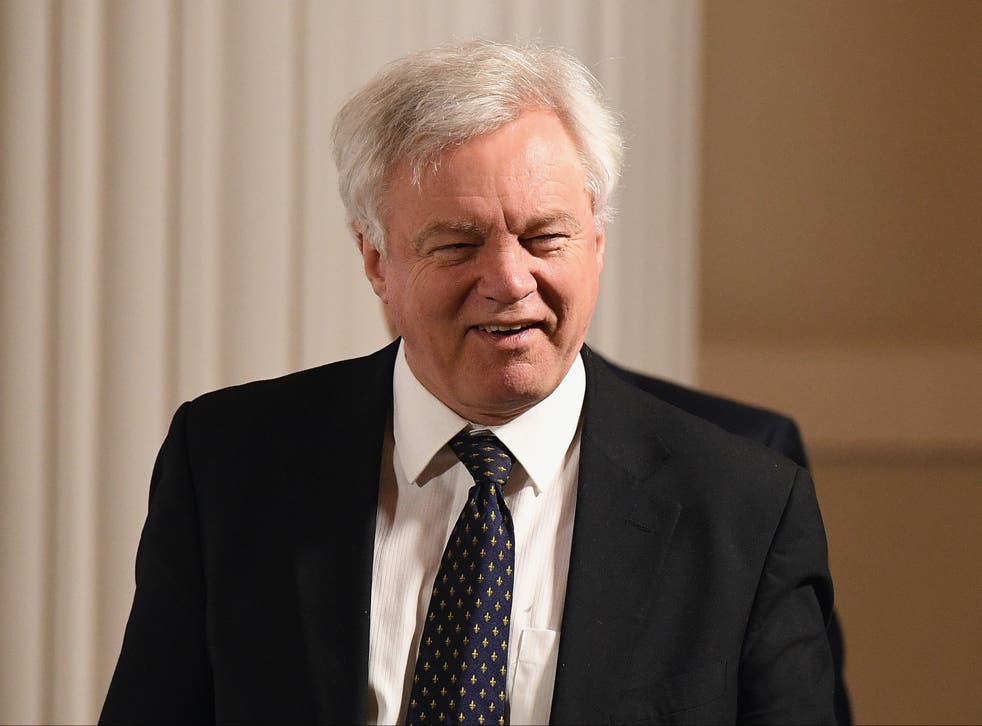 Messages disclosed by a whistleblower show there was a "concerted effort" by senior SNP figures to encourage complaints against Alex Salmond, a former Conservative minister has claimed.
Tory MP David Davis made the claim as he used parliamentary privilege in the Commons to raise concerns about the Scottish government's unlawful investigation into the former SNP leader.
First minister Nicola Sturgeon remains under pressure over the botched handling of harassment complaints against her predecessor. Mr Salmond has claimed he was victim of a "malicious" plot to bring him down, which she has denied.
Speaking in an adjournment debate, Mr Davis told fellow MPs he had been passed some papers from an anonymous whistleblower, including a download ofa senior SNP official's text messages.
"The information consisted of a download of text messages from the telephone of Sue Ruddick, the chief operating officer of the SNP," he said. "These texts show that there is a concerted effort by senior members of the SNP to encourage complaints."
Referring to Mr Salmond's claim there had been a "malicious and concerted attempt" to remove him from public life by SNP officials and individuals within the Scottish government, Mr Davis added: "These are incredibly grave charges, the whistleblower clearly agrees with those charges.
"He or she starts their communication with the assertion that the evidence provided, and I quote, "point to collusion, perjury, up to criminal conspiracy"."
Mr Davis told MPs the messages present a case "which demands serious investigation, by which I mean at the very least a thorough review of all the emails and other electronic records for the relevant personnel at all the relevant times".
Mr Davis claimed that the messages he received showed that Ms Sturgeon's chief of staff Liz Lloyd knew about harassment claims against Mr Salmond on 6 February, 2018 – several weeks before Ms Sturgeon has claimed she first heard about the allegations.
While it continues to gather evidence, the Holyrood committee investigating the Scottish government's unlawful probe has been reluctant to publish private text and WhatsApp message details obtained for Mr Salmond's criminal trial last year.
A spokesman for Ms Sturgeon said in a statement: "As with Mr Salmond's previous claims and cherry picking of messages, the reality is very different to the picture being presented.
"Every message involving SNP staff has been seen by the [Holyrood] committee previously. Their views have been widely reported as dismissive of them."
Giving testimony at the Holyrood committee inquiry last month, Ms Sturgeon referred to the messages as "a bit of gossip". She told MSPs: "Every single one [of the messages] ... are completely the opposite of what [Mr Salmond]'s trying to suggest.
"From what I've seen, they are people supporting each other, people talking to each other, yes a bit of gossip about what's been going on."
Last week, a committee source with knowledge of the messages told The Scotsman that there were "just private conversations that we probably had no business intruding on" and showed Mr Salmond's claims to be "mince".
Join our new commenting forum
Join thought-provoking conversations, follow other Independent readers and see their replies