Sarah Champion resigns as Labour equalities spokesperson after writing Sun article on British Pakistani men
Ms Champion came under fire after writing an article in The Sun newspaper, under the provocative headline: 'British Pakistani men ARE raping and exploiting white girls – and it's time we faced up to it'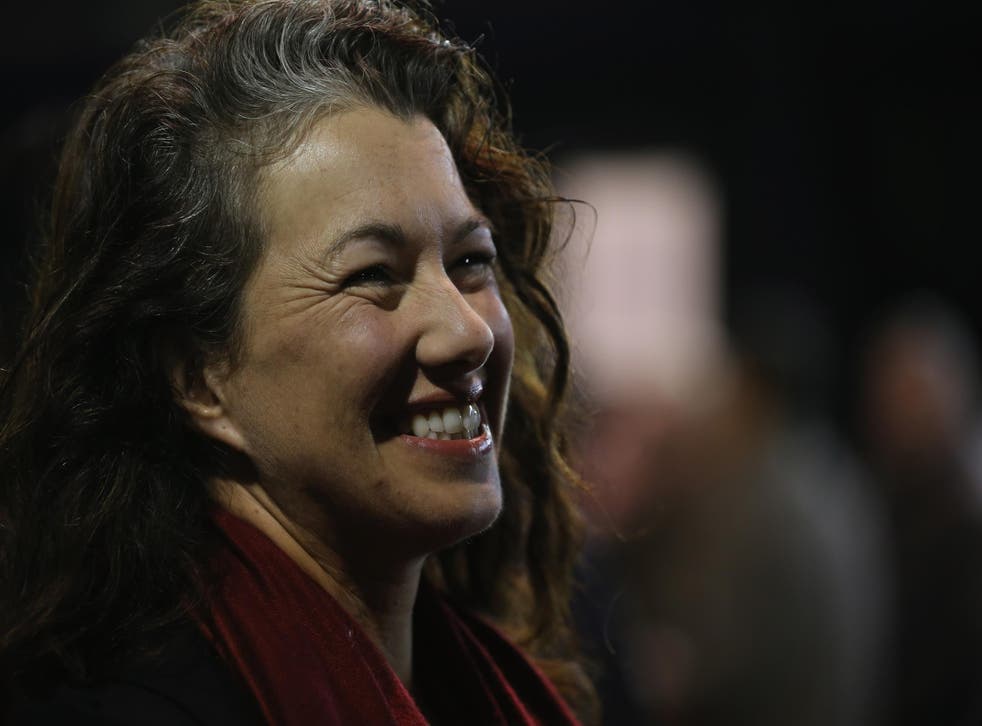 Labour's Shadow equalities minister Sarah Champion has resigned from her frontbench position following a row over an article she wrote in the Sun newspaper, claiming British Pakistani men are "raping and exploiting white girls".
In a statement the Rotherham MP said she apologised for any offence cause by "the extremely poor choice of words" which appeared in the tabloid newspaper five days' ago.
"I am concerned that my continued position in the Shadow Cabinet would distract from the crucial issues around child protection which I have campaigned on my entire political career," she added. "It is therefore with regret that I tender my resignation as Shadow Secretary of State for women and equalities."
Jeremy Corbyn, the Labour leader, added: "I have accepted Sarah Champion's resignation and thank her for her work in the Shadow Cabinet. I look forward to working together in future."
Her resignation follows a statement from Ms Champion on Wednesday, alleging the newspaper had altered her article, which ran with the provocative headline: "British Pakistani men ARE raping and exploiting white girls – and it's time we face up to it."
But her claim – that she did not write the opening sentences – was disputed by the newspaper. In a statement a spokesperson for the Sun told The Independent: "Sarah Champion's column, as it appeared on Friday, was approved by her team and her advisor twice contacted us thereafter to say she was "thrilled" with the piece and it "looked great".
Ms Champion hit the headlines last week when she warned people were failing to tell the truth about child abuse because they were afraid of being called racist, following the conviction of 18 men involved in a grooming gang. It was "predominately Pakistani men" who were involved in such cases "time and time again" said the MP for Rotherham - a town where a notorious grooming gang was exposed.
Sarah Champion on Newcastle sex ring: "The majority of the perpetrators have been British Pakistani"
But she followed up her comments in The Sun newspaper, claiming: "Britain has a problem with British Pakistani men raping and exploiting white girls.
"There. I said it," she wrote.
The column led to much anger being directed at Ms Champion and one of her colleagues describing her as "irresponsible" for making "blanket, radicalised, loaded statements" that would set up stigmatised Pakistani boys to fail.
It also resulted in praise being heaped on the Labour MP in an incendiary column by Trevor Kavanagh in the newspaper for making it "acceptable to say Muslims are specific rather than a cultural problem."
On Tuesday, 100 cross-party politicians signed an open letter, published in The Independent, demanding action over Mr Kavanagh's article for "using Nazi like language". Ms Champion's signature appeared on the letter alongside prominent Conservative and Labour politicians.
But on Tuesday, the Labour MP replied to Mr Kavanagh's article, adding: "I am ashamed that he made positive reference to my own piece. We must always stand up to racism and prejudice, whatever form it takes."
Join our new commenting forum
Join thought-provoking conversations, follow other Independent readers and see their replies