Saudi Arabia executions: Labour demands 'secret' UK-Saudi deal be published and scrapped
Shadow human rights minister Andy Slaughter says it would be 'innappropriate' for the UK to continue bilateral cooperation with Saudi Arabia in the wake of the mass executions carried out on Friday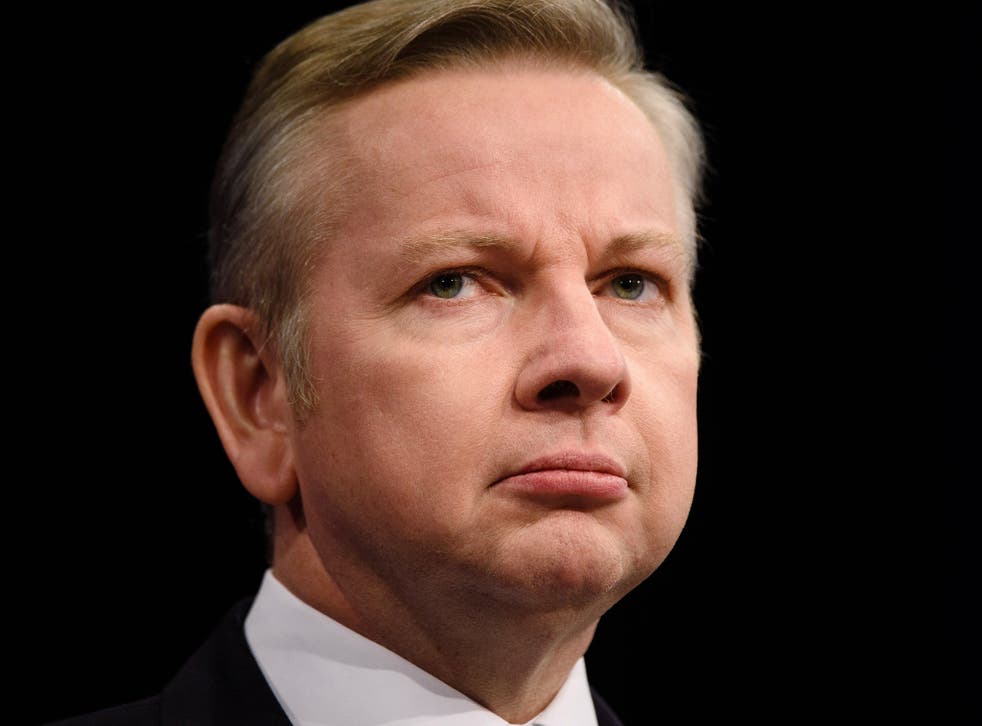 Labour has written to Justice Secretary Michael Gove demanding that the agreement signed between the UK and Saudi Arabian governments over judicial cooperation be published and abolished following the mass execution of 47 people in the Gulf state on Friday.
The 'memorandum of understanding' – signed in September 2014 – tied the two countries into cooperating on judicial matters and Downing Street confirmed that the cooperation continues, despite Mr Gove cancelling the Government's £6m prison training contract with Saudi Arabia last October.
Ministers are reluctant to cut ties with such a powerful ally in the Middle East and the Prime Minister's spokeswoman said maintaining on-going relations with Saudi Arabia was important in order to be able to raise concerns over human rights abuses.
But in an open letter to Mr Gove, Andy Slaughter, shadow human rights minister, said the mass executions on Saturday was proof that cancelling the prisons contract had "no effect" on pressurising Saudi Arabia to reform its hard-line justice system.
He said it would be "inappropriate" for the UK "to be seen to be cooperating with the Saudi justice system" and told him to release the yet-unpublished memorandum of understanding.
"Serious concerns have been raised not only about the sentences and the manner in which the executions were carried out but also whether due process has been followed and whether the defendants received a fair trial," Mr Slaughter added in the open letter to Mr Gove.
10 examples of Saudi Arabia's human rights abuses

Show all 10
David Cameron finally broke his silence over the mass executions after being heavily criticised for his "shameful" and "extraordinary" failure to condemn the killings, which included the prominent Shia cleric Sheikh Nimr al-Nimr.
Asked for the Prime Minister's reaction, his spokeswoman said: "The Government has set out its position clearly over the weekend and that we're opposed to the use of the death penalty under any circumstances."
The spokeswoman added: "We have a range of bilateral cooperation with Saudi Arabia and that continues.
"We have broad areas of cooperation where we would work in line with many governments around the world to look at how we can advance our interests and to help with the development of other countries' judicial systems."
A Ministry of Justice spokesperson said: "No work has been undertaken by the Ministry of Justice as a result of the Memorandum of Understanding."
Here is the letter in full:
Dear Michael,
 
You may be aware of my interest in the Memorandum of Understanding on Judicial Cooperation between the United Kingdom and the Kingdom of Saudi Arabia signed on 10 September 2014 by your predecessor, Chris Grayling, and the Saudi Minister of Justice. 
 
Thus far your department has declined to publish the Memorandum but, in response to Parliamentary Questions tabled by me in October 2015, Dominic Raab confirmed 'initial exploratory discussions' have taken place on judicial cooperation with Saudi Arabia and that these are 'ongoing' via the British Embassy in Riyadh. (WPQs 13724 and 12217 refer).
 
In the light of recent events, in particular the execution on 1 January of 47 Saudi and foreign nationals by beheading at various prison sites in Saudi Arabia, I hope you agree with me that it would be inappropriate at present for the UK to be seen to be cooperating with the Saudi justice system.
 
Serious concerns have been raised not only about the sentences and the manner in which the executions were carried out but also whether due process has been followed and whether the defendants received a fair trial.
 
In particular, the execution of Sheikh Nimr Al-Nimr and three young Shia men whose offences appear to be taking part in political protests and demonstrations against the current government have caused dismay and outrage around the world.  
 
I would be grateful if you could confirm:
•        Whether discussions are still taking place between UK and Saudi officials under the terms of the Memorandum, and if so what those discussion entail?
•        Whether you think it appropriate now to suspend any cooperation on judicial matters with Saudi Arabia in the light of the recent executions?
•        Whether you will now publish the Memorandum so a better-informed discussion of this country's relationship with Saudi Arabia on judicial matters can take place?
 
Your measured response to the Urgent Question I tabled on 13 October 2015, and your decision to withdraw from the prison contract with Saudi Arabia and disband the MoJ unit that negotiated it was widely praised and appreciated. It contrasted however with the Foreign Secretary's statement to Al Arabiya News in Bahrain on 1 November that the status of British-Saudi relations was 'business as usual' and that he 'would have preferred the contract with Saudi Arabia to have been entered into as a sign of good faith'.
 
To clarify the UK Government's position I urge you to take the further steps I have suggested, especially given the recent actions of the Saudi justice system.  
 
Finally, you will also be aware that the Leader of the Opposition has requested the Prime Minister on several occasions to seek assurances from the Saudi authorities that sentence of death will not be carried out on Ali Al-Nimr, Dawood Al-Marhoon and Abdallah Al-Zaher, who were minors at the time of their alleged offences.  Although this is primarily a matter for the Prime Minister and the Foreign Secretary, I hope that you will also make what representations you can to your opposite number in Riyadh on behalf of these three young men.
 
Yours sincerely,
 
Andy Slaughter MP
 
Shadow Minister for Human Rights
Register for free to continue reading
Registration is a free and easy way to support our truly independent journalism
By registering, you will also enjoy limited access to Premium articles, exclusive newsletters, commenting, and virtual events with our leading journalists
Already have an account? sign in
Register for free to continue reading
Registration is a free and easy way to support our truly independent journalism
By registering, you will also enjoy limited access to Premium articles, exclusive newsletters, commenting, and virtual events with our leading journalists
Already have an account? sign in
Join our new commenting forum
Join thought-provoking conversations, follow other Independent readers and see their replies