School cheats: Checks on lying parents top 1,000
Number of families who provide a false address for their children soars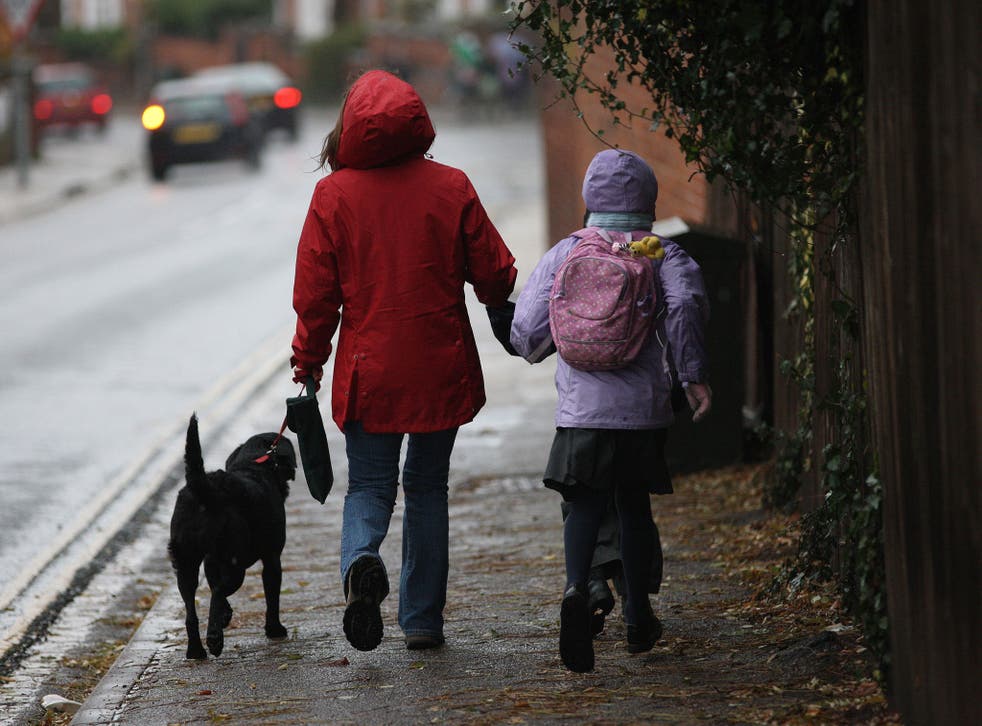 Hundreds of children have been banned from the state schools of their choice because their parents cheated to win them a place.
The number of primary and secondary school places withdrawn after parents were caught using underhand methods to get round the admissions process has soared over the past four years. The Independent on Sunday has found that local councils across the UK launched more than 1,000 investigations last year into allegations that families had breached admissions rules, amid growing competition for primary and secondary school places.
Hundreds of offers of places were subsequently withdrawn after officials found evidence of a range of fraudulent activities, including families claiming they lived within a school's catchment area when in fact their homes were miles away.
Council leaders, who have demanded greater powers to track down the cheats, said they were being forced to carry out scores more checks every year following tip-offs from disgruntled parents. But teaching unions said the rising tide of cheating to win places was fuelled by politicians' insistence on parental choice and their championing of school league tables.
"We suspect that fraudulent applications are more of a problem now because successive governments have promoted the idea of parental choice in school admissions, so that parents believe they have a choice of school, rather than just having an option to apply to more than one," a spokesman for the Association of Teachers and Lecturers said. "The reality is that schools choose their pupils and parents can only express a preference for a particular school. By talking up school league tables, the Government has undoubtedly contributed to competition between schools and the idea of some being much better for pupils than others."
More than 70 LEAs confirmed they had launched investigations, sometimes involving surveillance of families to check they are living within catchment areas. The total of inquiries logged rose from barely 120 in 2010/11 to more than 1,000 in the latest academic year.
At least 400 resulted in the offer of places being withdrawn – sometimes after the child had already started at their new school. Experts said yesterday the true total was likely to be much higher, as the Government does not require schools and LEAs to provide details of all the fraud investigations they carry out.
The vast majority of offences related to false addresses – where families gave the address of relatives or short-term rental properties – but the list also included incidents of parents wrongly claiming their child had been baptised in order to get them into church schools.
Birmingham, the country's biggest local authority, mounted more than 150 investigations from 2010 to 2012, many relating to "applications that indicated a change of address which the [council] did not accept".
Camden council in London confirmed it had withdrawn the offer of a place at one of its "best-performing" schools following complaints of cheating. A spokeswoman said officials were "actively looking into other cases where there may be a problem". Many LEAs refused to give details or claimed they did not keep a central record, leaving the responsibility to individual schools.
A report on "fraudulent or misleading applications for admission to schools", from the Office of the Schools Adjudicator in 2009 revealed that several councils had asked for stricter powers.
The Department for Education said: "The School Admissions Code is clear that all school places should be allocated in a fair and transparent way. It is also clear that if a place is found to have been secured using fraudulent information, the offer may be withdrawn."
Register for free to continue reading
Registration is a free and easy way to support our truly independent journalism
By registering, you will also enjoy limited access to Premium articles, exclusive newsletters, commenting, and virtual events with our leading journalists
Already have an account? sign in
Register for free to continue reading
Registration is a free and easy way to support our truly independent journalism
By registering, you will also enjoy limited access to Premium articles, exclusive newsletters, commenting, and virtual events with our leading journalists
Already have an account? sign in
Join our new commenting forum
Join thought-provoking conversations, follow other Independent readers and see their replies