Scotland bans private firms from carrying out benefits assessments
'Profit should never be a motive in assessing eligibility for benefits', say SNP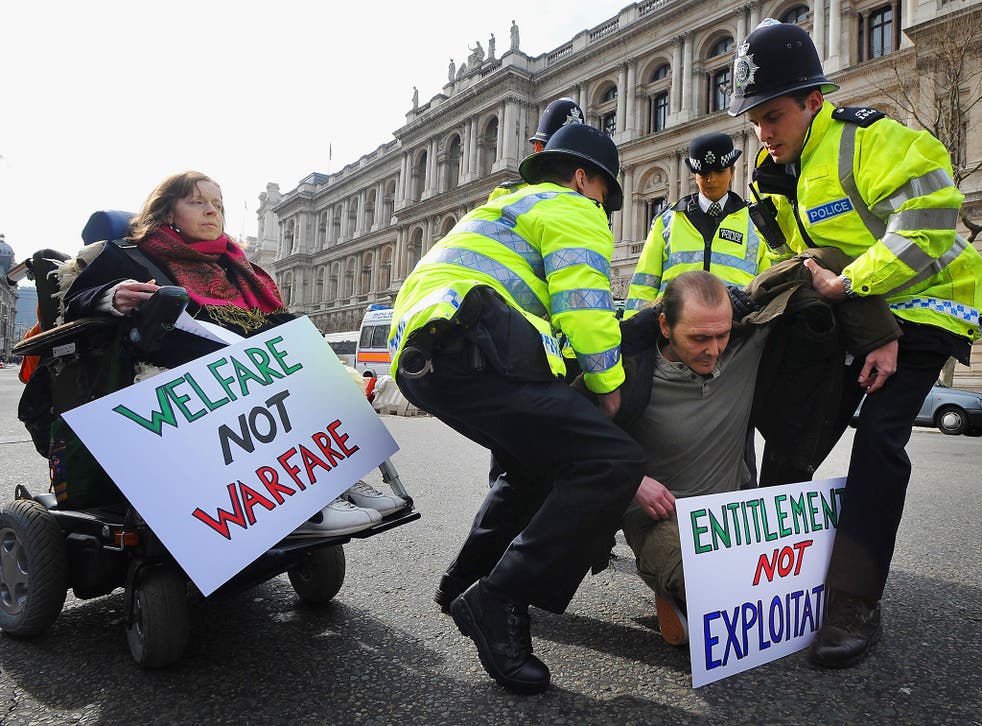 Scotland will ban private firms from carrying out benefit assessments and work to create a system based on "dignity and respect", ministers have announced.
The Scottish government has gained new devolved welfare powers under the Scotland Act, and will create a new Social Security Agency to administer the benefits system.
Social Security minister Jeane Freeman told Holyrood that profiteering companies had no place in assessing a person's fitness to work.
"One of our fundamental principles is that profit should never be a motive nor play any part in assessing or making decisions on people's health and eligibility for benefits.
"Setting the new system up is a hugely complex task, but a challenge that we relish and one that we are absolutely determined to get right.
"It is extremely important that we start how we mean to go on by listening to people and seeking expert opinion."
Until now, the Department for Work and Pensions (DWP) has contracted Atos and, more recently, American firm Maximus to carry out work capability assessments in Scotland.
Both firms have been heavily criticised by disability rights campaigners. The DWP's own statistics revealed that between December 2011 and February 2014, 2,380 people died after their claim for employment and support allowance (ESA) ended after they were found fit for work.
Last month, a study found that Work Capability Assessments sometimes led to a "deterioration in people's mental health which individuals did not recover from".
The Scottish National Party also said it would end the "revolving door" of fit-to-work assessments by introducing long-term awards for those with existing conditions that are unlikely to change.
Disability cuts: People with mental health problems left behind as benefit changes take effect
Eleanor Lisney, a disability rights campaigner who recently launched #CripTheVoteUK, a campaign to get disability rights on the agenda ahead of the general election, welcomed the Scottish government's announcement.
"Obviously, if profit is the driving force behind Work Capability assessments, if assessors have targets to reduce the number of people on benefits, that's going to affect how many people get the help they need.
"We have clear evidence that disabled people's mental health has been severely impacted by private firms like Atos and Maximus.
"Scotland is definitely moving in the right direction, particularly on things like the long term award.
"My only reservation is that, profit or nonprofit, disabled people's access to benefits ultimately depends on what agenda assessors receive from above, and I hope that Scottish ministers will implement the changes properly."
Join our new commenting forum
Join thought-provoking conversations, follow other Independent readers and see their replies