Second independence referendum 'last thing Scotland needs', says David Cameron
'What we all need to do is to focus on getting the best deal for Scotland and the UK in these negotiations,' PM says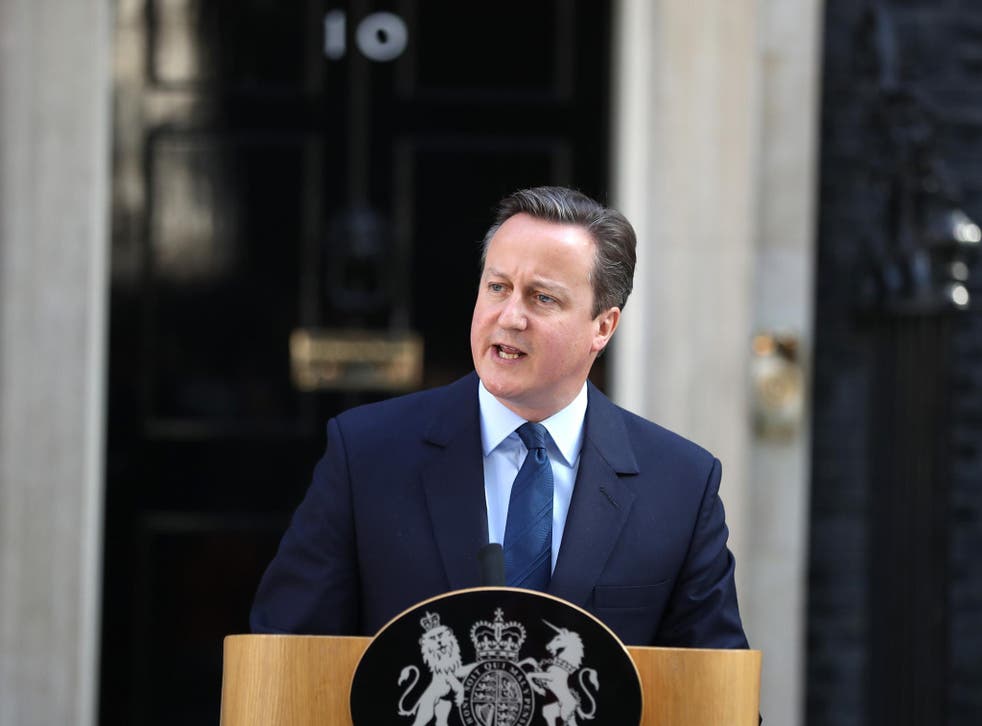 Another independence referendum is the "last thing Scotland needs", David Cameron's spokesperson has said, putting the government on a collision course with Nicola Sturgeon and Holyrood.
Scotland's First Minister has said that a new referendum is "highly likely" following the UK's vote to leave the EU.
Follow the latest live updates
She has begun preparing the ground for one in the event of the Scottish Parliament approving the plan.
Sturgeon: We will begin to prepare legislation for a second independence referendum
But the Prime Minister's spokesperson has said that Mr Cameron's view on Scottish independence had not changed and claimed that the case for Scotland remaining in the UK was as strong now as it had been before the Brexit vote.
"There was a legal, fair and decisive referendum two years ago," Mr Cameron's spokesperson said. "The reasons for Scotland being in the UK are as strong now as they were 18 months ago. What we all need to do is to focus on getting the best deal for Scotland and the UK in these negotiations and the last thing Scotland needs now is another divisive referendum."
Ms Sturgeon will address the Scottish Parliament over the EU referendum result on Tuesday. Scottish voters overwhelmingly backed staying in the EU and Ms Sturgeon has said it would be "a democratic outrage" if the country were taken out of the bloc against its will.
The SNP leader has also pushed for a seat for the Scottish government at the negotiations with the EU over the new terms of the UK's relations with Europe, and alongside London mayor Sadiq Khan is expected to push for a deal that allows the UK to remain inside the European single market.
More follows
Register for free to continue reading
Registration is a free and easy way to support our truly independent journalism
By registering, you will also enjoy limited access to Premium articles, exclusive newsletters, commenting, and virtual events with our leading journalists
Already have an account? sign in
Register for free to continue reading
Registration is a free and easy way to support our truly independent journalism
By registering, you will also enjoy limited access to Premium articles, exclusive newsletters, commenting, and virtual events with our leading journalists
Already have an account? sign in
Join our new commenting forum
Join thought-provoking conversations, follow other Independent readers and see their replies