There's strong public support for building more segregated cycle tracks
Motorists were equally keen on the new infrastructure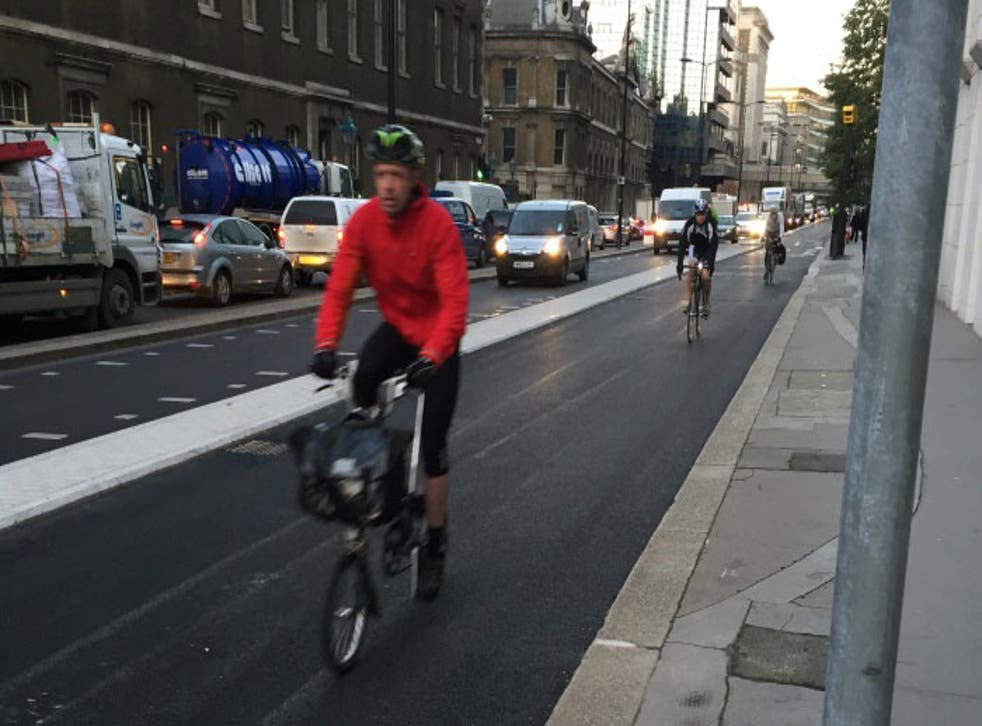 There is strong public support for building segregated cycle tracks along main roads, new research suggests.
Polling by YouGov found that people who drove cars to work were no less supportive of building safe, protected lanes for cycling in – even if they caused a small delay to their commute.
71 per cent of people surveyed supported building segregated cycle tracks along main roads in their local areas, compared to just 18 per cent who were opposed and 11 per cent who did not know.
Support was still above 50 per cent among all groups, even when it was suggested that building the tracks might delay commutes to work by as much as five minutes.
Women were slightly more supportive of the tracks than men – with 74 per cent support compared to 68 per cent.
That finding follows a call by former Home Office minister Meg Hillier for lanes safe for less aggressive cyclists to "pootle" in without fear of coming into contact with motor traffic.
A 2007 Department for Transport study found that women who cycled amongst traffic were more likely to be killed by lorries because they tended to take a less aggressive position on the road than men – which is less safe.
Campaigners have called for safer segregated tracks so that people on bikes do not have to mix with motor traffic – potentially increasing safety and cycling rates, and reducing congestion as people switch out of their cars.
In London the Mayor Boris Johnson and some boroughs have embarked on a significant building programme to create safe segregated cycling infrastructure.
London's cycling commissioner Andrew Gilligan, the mastermind behind the capital's projects, has highlighted that making cycling more attractive could take the press off London's overcrowded Tube network.
Some cab drivers have protested at the changes, arguing that motor traffic should continue to be prioritised in central London.
Elsewhere in the country progress has been significantly slower, however.
Chris Boardman, British Cycling's policy advisor, said businesses he had spoken to were also keen for councils to put in cycle tracks as they were seen as good for business.
"This YouGov poll shows us, yet again, that the vast majority of the public want to see more cycle tracks on main roads," he said.
"This is what people are telling their democratically elected leaders they want; meaningful resource to deliver segregated infrastructure on an ambitious scale to unlock the benefits cycling can offer our society. If this kind of evidence isn't enough to give politicians and transport authorities the confidence to act, I don't know what is.
"Leading businesses in the Choose Cycling Network are also telling me they want to see investment in cycling because a more active workforce reduces absenteeism and increases productivity."
"Business wants it, the public want it, the environment and the health service needs it. I really don't understand what we are waiting for."
In April last year David Cameron pledged to spend £10 per head on cycling each year – but this level has not yet been reached and investment has been limited to certain cities.
"We have made clear our aim to increase spending further to £10 per person each year," Mr Cameron said.
"The money we're investing in our eight cycle cities and TfL funding in London is already in excess of £10 per person per year, which is a great start."
Join our new commenting forum
Join thought-provoking conversations, follow other Independent readers and see their replies