Britain's nuclear clean-up bill to soar by billions 'because of Government incompetence'
Labour attacks Government over monitoring of hazardous decommissioning project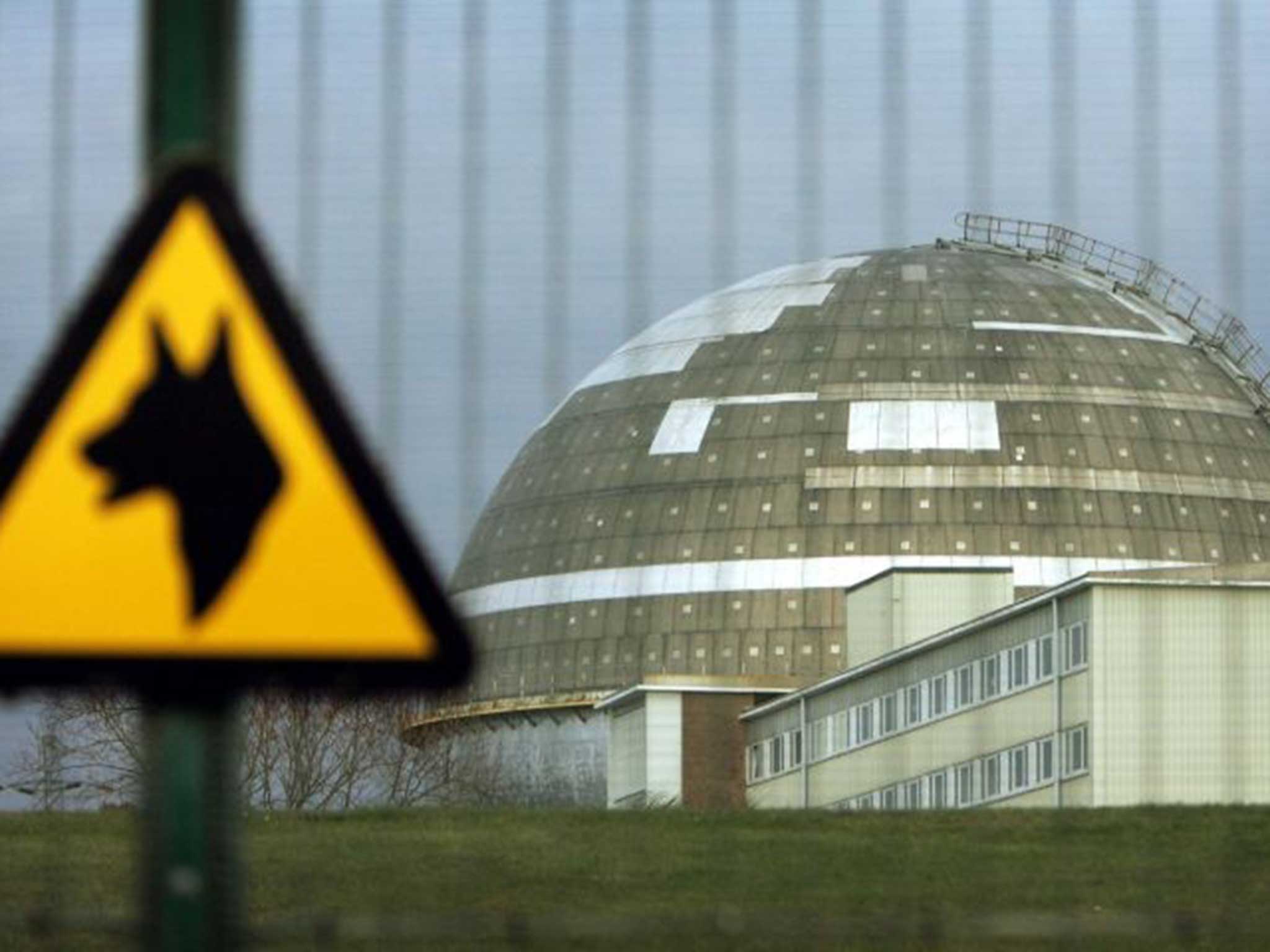 The cost of cleaning up Britain's toxic nuclear sites has shot up by £6bn, with the Government and regulators accused this weekend of "incompetence" in their efforts to manage the country's legacy of radioactive waste.
Anti-nuclear campaigners and union leaders have been incensed by the increase, which was highlighted by Labour after a report by the Office for Budget Responsibility, which is charged with independently analysing public finances.
Gary Smith, the GMB union's national secretary for energy, said last night that "the blame lies squarely at the door of government" for the cost increases.
Labour Treasury spokesman Chris Leslie claimed "Tory infighting" over other issues, such as Europe and gay marriage, meant that they were not keeping a watchful eye on public projects.
The estimated cost for decommissioning over the next century went up from a £63.8bn estimate in 2011-12 to £69.8bn in 2012-13, with more increases expected in the coming years.
This hike is nearly all down to the troubled clean-up of the Sellafield nuclear facility in Cumbria, one of the world's most hazardous and fiendishly complicated decontamination sites.
The Government did not intervene when the Nuclear Decommissioning Authority (NDA) controversially awarded the private sector consortium tasked with managing Sellafield a five-year contract extension last October. It was widely expected that Nuclear Management Partners, which is led by the Californian engineering giant URS Corporation, would be stripped of the lucrative contract.
NMP had been accused of chronic mismanagement after a series of delays and budget overruns on Sellafield projects, including problems involved in the construction of a storage facility for radioactive sludge. In a series of letters sent to NMP in 2012 and 2013, NDA chief executive John Clarke demanded "improved performance in a number of key areas, including schedule delivery".
Tom Zarges, NMP's chairman, apologised to MPs last year for his team's performance since starting in 2009, while a National Audit Office report in 2012 warned that there had been "historic neglect" in preparations for the decommissioning of Sellafield. Lord Avebury, the Liberal Democrat peer, demanded to know why ministers did not seem to have the power to veto the deal, but Energy Secretary Ed Davey insisted that his department had put NMP "through its paces".
A munitions factory during the Second World War, Sellafield, then known as Windscale, became Britain's first nuclear complex in the late 1940s and electricity started being generated in 1956. The cramped site has proved difficult to work on, given the need to decommission and demolish more than 1,000 buildings.
Mr Smith said last night: "Is this a genuine increase in costs? Or is this an issue with the private contractor? This again raises questions over why the Secretary of State for Energy approved the renewal of NMP's contract."
Labour believes that a Treasury decision to cut the NDA's budget shortly after the coalition took power in 2010 hurt the NDA's ability to properly oversee Sellafield's private sector team. Mr Leslie said: "This is extraordinary waste which ministers must explain. Not only have ministers signed off huge rewards for failure, but delays in projects are pushing up costs astronomically at a time when families are struggling to make ends meet.
"There are now serious questions over the safety of some Sellafield sites and the storage of waste, but also [over] how government incompetence has allowed billions to fall through the net."
A source close to the Energy Secretary said: "Decommissioning costs involve so many variables. One or two things have happened at Sellafield that have been subject to an NAO report [which] is already in the public domain."
An NDA spokesman added: "This figure is the long-term financial position for well over a century, it's not like the immediate costs have gone up. As we examine more and more of Sellafield, we find more and more work to do."
Dr David Lowry, an independent nuclear research consultant, said that it was "probably true" that NMP was discovering more issues at Sellafield as it explored the site, but that management was also "probably incompetent". He added: "That's the thing with nuclear, the price always goes up."
A spokesman for the Department of Energy said: "This Government is committed to safely dealing with the UK's nuclear legacy. These cost rises are for the estimated decommissioning spend over the next 120 years and are a result of the considerable uncertainty and complexity that is to be expected in this type of project."
Join our commenting forum
Join thought-provoking conversations, follow other Independent readers and see their replies