Shocking new figures show huge rise in prison violence, suicide and self-harm
84 people killed themselves in custody in England and Wales last year
Nigel Morris
Thursday 29 January 2015 18:21 Comments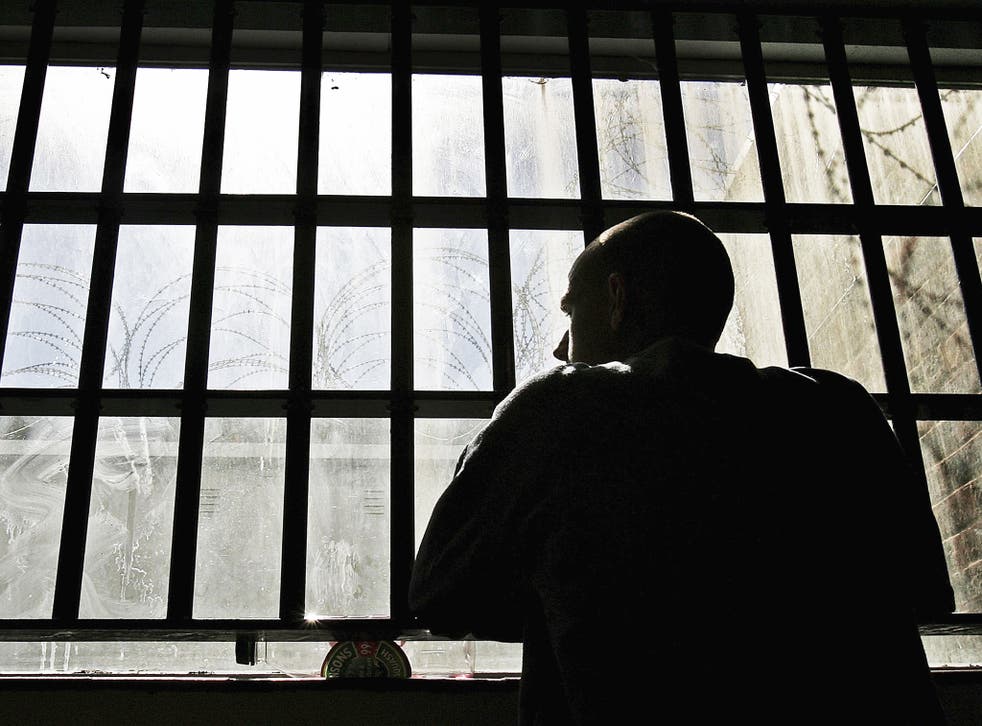 A rising tide of violence in prisons – with levels of suicide, self-harm, attacks on staff and sexual assaults growing rapidly in prisons – has been revealed in new Ministry of Justice figures.
They showed 84 people killed themselves in custody in England and Wales last year, compared with 75 in 2013, the highest figure for seven years.
The MoJ statistics also showed a five per cent rise in self-harming, an 11 per cent increase in fights in prison and a nine per cent rise in assaults of staff. In addition, 170 sexual assaults were recorded last year, the highest figure on record.
These grim statistics mirror the continuing increase in the prison population which now stands at 84,865 in England and Wales. The Prison Reform Trust said the figures were further evidence of jails "buckling under swingeing budget cuts and the drastic pace and scale of change in the justice system".
Nick Hardwick, the Chief Inspector of Prisons, told the Independent last year that overcrowding and staff shortages in jails are now so bad that they are directly fuelling a rise in suicide rates.
The number of self-harm incidents rose to 24,748 incidents in the year ending in September, compared with 23,240 in the previous 12 month period.
Recorded assaults, including fights, increased from 14,207 to 15,763, while the number of attacks on staff rose from 3,178 to 3,470.
The Prisons Minister, Andrew Selous, said: "Reducing the number of deaths in custody is a top priority. Our staff are providing support to many vulnerable prisoners and frequently save lives through timely intervention. There is no evidence to link staffing levels, type of prison or crowding levels, to the number of self-inflicted deaths."
He said: "While overall levels of violence in our prisons are similar to those experienced in previous years the stark rise in serious assaults, particularly on staff, is utterly unacceptable and needs to be dealt with robustly."
Register for free to continue reading
Registration is a free and easy way to support our truly independent journalism
By registering, you will also enjoy limited access to Premium articles, exclusive newsletters, commenting, and virtual events with our leading journalists
Already have an account? sign in
Join our new commenting forum
Join thought-provoking conversations, follow other Independent readers and see their replies