Sir Malcolm Rifkind charged Jewish charity £5,000 for one-hour speech
Sir Malcolm announced his resignation as MP and chair of the ISC today
Tuesday 24 February 2015 16:53 GMT
Comments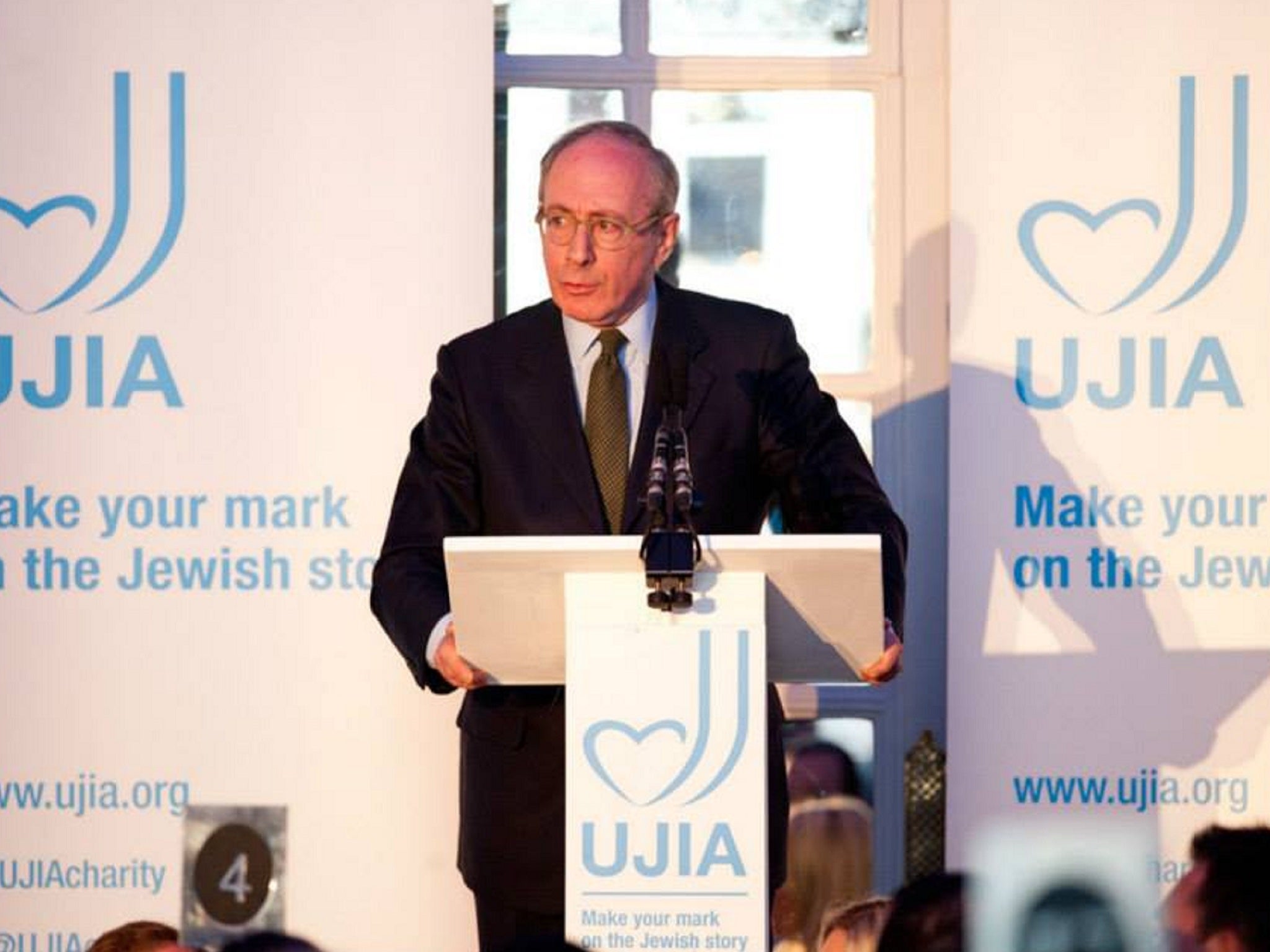 Sir Malcolm Rifkind – who today announced his resignation as MP following the "cash for access" undercover reporter sting – had charged a charity £5,000 for a one-hour speech.
The Tory MP for Kensington gave the speech at a breakfast fundraiser for United Jewish Israel Appeal on 6 May last year at the Savoy Hotel.
The £150-per-ticket event marked Yom Ha'atzmaut, also known as Israel's Independence Day – which celebrates the termination of the 1948 British Mandate for Palestine that allowed the newly-formed state of Israel to be established 66 years ago.
Sir Malcolm, who also resigned as Chairman of the Intelligence and Security Committee, recorded the fee received for the speech one month later on 5 June in the Register of Members' Financial Interests.
Sir Malcolm made no statement regarding the payment by the charity when contacted by The Independent.
In the footage from Daily Telegraph and Channel 4 Dispatches reporters, Sir Malcolm and Labour MP Jack Straw – both former foreign secretaries – appeared to offer to use their positions to benefit a fictitious Hong Kong-based firm in exchange for thousands of pounds.
Sir Malcolm, who will no longer be MP for Kensington from the general election on 7 May, said today of his resignation: "This is entirely my personal decision. I have had no such requests from my constituency association but I believe that it is the right and proper action to take.
"As regards the allegations of Channel 4 and the Daily Telegraph, I find them contemptible and will not comment further at this time."
Sir Malcolm had previously claimed that his salary of £67,000 a year for being an MP was not enough.
He was recorded in the footage as saying: "You'd be surprised how much free time I have. I am self-employed. So nobody pays me a salary, I have to earn my income, but when I'm not doing something I can do what I like."
He said in the video that he received "£5,000 to £8,000, something of that kind" for half a day's work doing presentations in the Middle East.
Join our commenting forum
Join thought-provoking conversations, follow other Independent readers and see their replies