Snoopers' Charter: Watchdog deals blow to plans and calls for Theresa May to lose wide-ranging powers
The Independent Reviewer of Terrorism Legislation said current legislation should be replaced by new laws which would not become rapidly outdated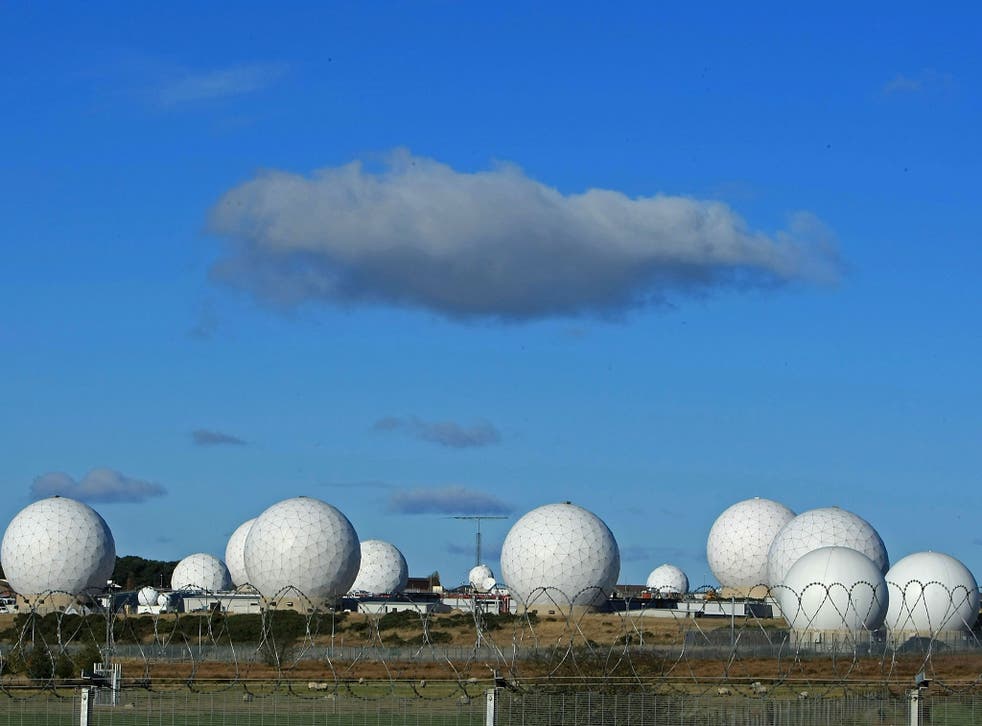 Theresa May's plans to reintroduce the "snooper's charter" have suffered a setback after a major government-commissioned report into surveillance powers raised doubts over moves to store every person's web-browsing history.
David Anderson, the Independent Reviewer of Terrorism Legislation, also called for the Home Secretary to lose her wide powers to issue warrants for phone-tapping and interception of emails, with authority switched in the vast majority of operations to senior judges.
The QC was scathing over the multiplicity and complexity of laws governing covert surveillance which he described as "undemocratic, unnecessary and in the long run intolerable".
Calling for a "clean slate", he said current legislation should be replaced by "comprehensive and comprehensible" new laws which would not become rapidly outdated.
Mr Anderson charted a middle course between civil liberties activists and demands from the intelligence services for extra powers in his 373-page report.
The report comes as the Government prepares a Bill to update the powers of the security services to access secret communications.
Ministers argue that it is increasingly difficult to keep track of terrorists and international crime gangs because of the sophisticated techniques they are using to evade detection. Mr Anderson said that MI5 and GCHQ should be allowed to collect bulk communication data, such as details of numbers rung and people to whom emails were sent, but not their contents.
He said the case had not been made for demanding full records of web-browsing histories, noting that he knew of no other Western countries which forced service providers to retain "weblogs" and that new Australian legislation had been drafted in such a way as to prevent that happening.
He called for ministers – usually the Home Secretary – to lose to High Court judges the power to issue interception warrants in all cases apart from those relating to security, defence and foreign affairs.
Mr Anderson said judges should have the authority to require companies to hand over encrypted information which the security service cannot read.
He also took a swipe at scaremongering over the hyperbolic claims made over the level of the threat facing Britain. "No one doubts the gravity of the threats that are faced by the UK and its inhabitants... But it is generally a mistake (though a surprisingly common one) to describe threat levels as 'unprecedented'," he said.
Next month marks the 10th anniversary of the 7 July bombings on the London transport network – and he pointed out that since the 2005 attacks there had only been one victim of Islamist terrorism, Lee Rigby.
The QC said: "Modern communications can be used by the unscrupulous for purposes ranging from cyber attack, terrorism and espionage to fraud, kidnap and child sexual exploitation.
"A successful response to these threats depends on entrusting public bodies with the powers they need to identify and follow suspects in a borderless online world. But trust requires verification."
Ms May refused to be drawn in the Commons over whether she would adopt all the Anderson recommendations and would only confirm that draft legislation giving new surveillance powers to the intelligence agencies would be published in the autumn.
Yvette Cooper, the shadow Home Secretary, endorsed the judicial authorisation of warrants, describing the proposed move as an "important step. She said: "Reforms are needed and first, as the report confirms, it is clear that proportionate surveillance and interception is vital to saving lives and averting and disrupting dreadful attacks.
"We need strong powers, we also need strong checks and balances and significantly stronger oversight of the way the system works."
Shami Chakrabarti, the director of Liberty, said: "It's striking that – despite a five-year campaign by the Home Secretary to convince us of its absolute necessity – David Anderson concludes that no operational case for the snooper's charter has yet been made."
The Liberal Democrat MP Tom Brake said the report showed his party was right to oppose Tory pressure in the Coalition to require the retention of people's internet browsing history. He said: "It is now time for the Tories to ditch their obsession with the snooper's charter and accept we were right to block it."
The National Police Chiefs' Council chairwoman Sara Thornton said officers "simply do not have the coverage which we had five years ago".
She added: "We support David Anderson's finding that there should be 'no no-go areas' for those charged with law enforcement, because without access to communications data we are less able to keep people safe."
Approved techniques: How they can spy on you
Interception of Communications
Listening in to phone calls, reading emails or letters. Interception by MI5, the police or HM Revenue and Customs has to be approved by a warrant signed by the Home Secretary or other senior minister if they are satisfied that the investigation is necessary. MI5, the police and HM Revenue and Customs also use interception techniques. The use of such techniques is limited as information gathered through phone taps is not admissible in court.
Intrusive Surveillance
Secretly filming or bugging a house or car. Mr Anderson warns such investigations involve "a high degree of interference with the right to respect for private life".
Such surveillance has to be approved by the Home Secretary (for operations by the intelligence services or the armed forces). Except in urgent cases, similar operations by the police and HM Revenue and Customs have to be countersigned by a judge acting as a Surveillance Commissioner. Intrusive surveillance was approved 392 times in 2013-14.
Directed Surveillance
Secret surveillance in a public place, including filming and following targets or listening into their conversations. In 2013-14, directed surveillance was authorised 14,076 times by the security services, police and other public authorities. It has to be given the go-ahead by a senior officer in the relevant public body. The numbers of such operations by councils has fallen following the requirement that they have to obtain approval from magistrates.
Undercover spying
An agent assumes a false identity to build contact with a target, or informants provide information to the authorities. The operations, which can last years, are legal if they are considered necessary in the interests of national security, detecting crime or protecting the UK's economic well-being. The security services, police, armed forces, and HM Revenue and Customs are among the organisations allowed to send agents undercover. Operations can be authorised by a senior officer, such as a police superintendent, or a magistrate.
Accessing communications records
Police or intelligence services obtain records of numbers rung, people emailed or websites visited (but not the contents of the communications). "Fishing expeditions" are not allowed – investigations have to be justified on national security, crime-fighting or public safety grounds and the risk of comprising the privacy of innocent people has to be taken into account. Can be authorised by middle-ranking police officer or public official. Authorisation lasts a month, but can be renewed.
Join our new commenting forum
Join thought-provoking conversations, follow other Independent readers and see their replies