UK on brink of 'social care crisis', government warned
Figures show 48 councils have seen at least one company which cares for the elderly forced to close in the last six months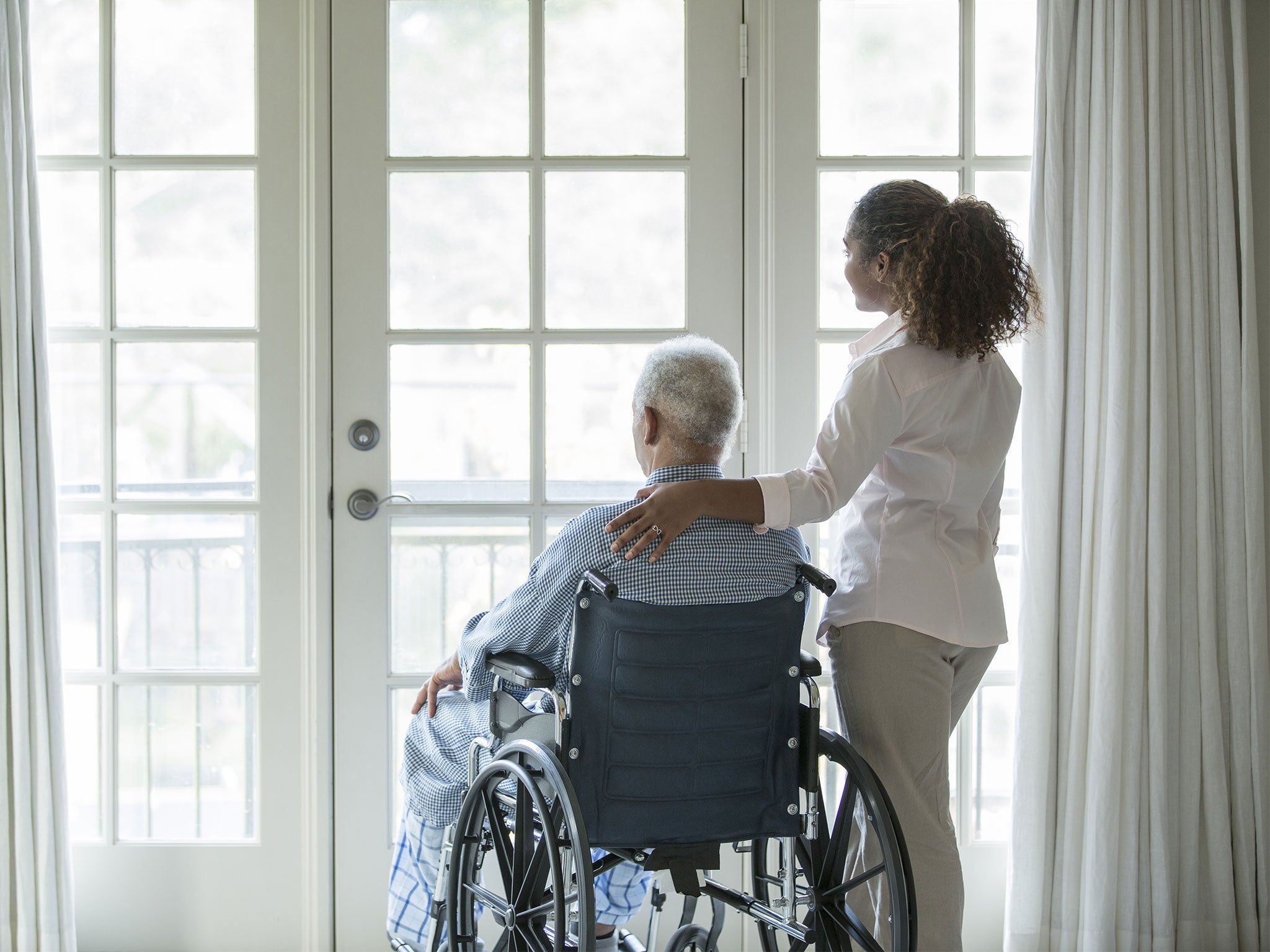 The country is on the brink of a "social care crisis" if funding for the care of the elderly is not improved, the Government has been warned.
More than half of councils tasked with care for the elderly - 77 out of 152 - have had at least one residential and nursing care provider closed in the last six months, figures obtained by the Observer showed.
Meanwhile, 48 councils have seen at least one company that deals with helping to care for the elderly in their own home forced to close, according to the data.
New care arrangements were also sought by 59 councils after contracts were deemed by providers to be insufficiently funded to meet the needs required.
In a letter to the paper, a cross-party group of politicians said: "The social care crisis is real and it is happening right now. The Government cannot ignore it any longer if we are to truly have a society that works for everyone."
The group said a further £2.6bn is urgently needed to plunge the funding gap as "the quality and safety of care of our elderly is at risk and the vulnerable will increasingly struggle to receive the help they need to meet basic needs such as washing, dressing or getting out of bed".
Social care providers say they have been squeezed by a combination of cuts to local authority funding and rising costs such as the new minimum wage – which is now £7.20 for over 25s.
It comes after the chair of the Commons Health Select Committee, Dr Sarah Wollaston, and four other MPs wrote an open letter to Chancellor Philip Hammond saying Theresa May's claims of £10bn in extra funding gave the "false impression" the health service had enough money.
They urged Mr Hammond to use the Autumn Statement to give the NHS a cash injection as social care was at "tipping point".
Dr Wollaston warned that unless the Government provided the fundings for capital investment in the NHS, it would struggle to care for the ageing population long-term.
She said it was untrue that the extra revenues council would be able to fund better social care through council tax receipts as much of their gains in recent years had been swallowed up by the increase in the minimum wage.
The MP, who worked as a GP before entering the House of Commons in 2010, said this would lead to a rise in the number of A&E admissions and longer hospital stays.
She said: "Numerous sources testify to the impact of the real terms cuts to social care, not only to the vulnerable people who rely on care, but also on NHS service.
"There is an emerging consensus across the NHS that any additional money that might be available in the Autumn Statement should be directed first towards social care. We agree."
Additional reporting by PA
Join our commenting forum
Join thought-provoking conversations, follow other Independent readers and see their replies