Southern Rail operator could keep contract thanks to Department for Transport 'cover up'
Only the overall performance of Southern Rail's parent company will be assessed - but officials refuse to explain why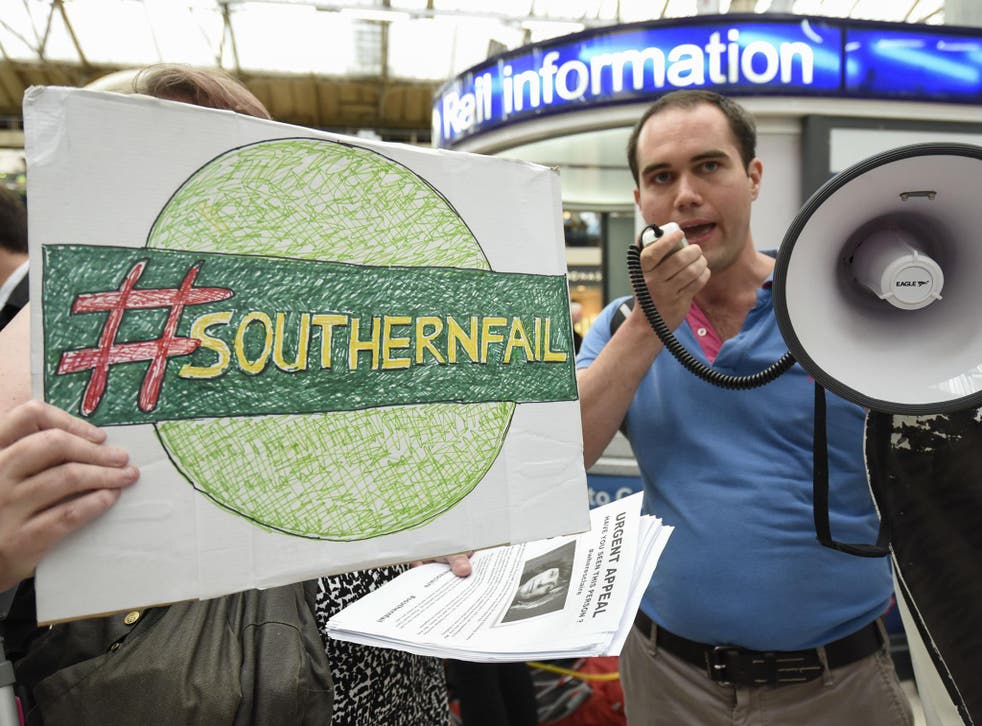 The operator of Britain's worst rail line could escape being stripped of the contract even if its performance dips further, because of an alleged Government "cover up".
Passengers on Southern Rail routes into London have endured many months of misery from cancelled and late trains, prompting growing calls for the franchise to be cancelled.
But the Department for Transport (DfT) will not assess Southern Rail's statistics in isolation, when making an expected decision about the contract.
Instead, the judgement will be made by looking at the overall performance of Govia Thameslink Railway (GTR), its parent company.
It means GTR could be "bailed out" by better performance on its three other franchises into the capital, Thameslink, Great Northern and Gatwick Express.
The DfT is refusing to say why it will not look at Southern Rail's performance on its own, or answer the charge that it is a device to avoid taking the contract away.
That was the allegation made by Labour and the Liberal Democrats, both of which have called on ministers to step in and help long-suffering passengers.
Andy McDonald, Labour's transport spokesman, said: "It's not credible for the DfT to claim they can't assess Southern's performance.
"Passengers who rely on cancelled, delayed and overcrowded trains have made their scathing assessment of the country's worst rail service - but the government are determined for the bloated GTR franchise not to lose any of its routes and are covering up their failure."
And Tim Farron, the Liberal Democrat leader, said: "The government should be collecting data on all franchises operated by Govia - and taking action if it is failing on Southern Rail, regardless of its other franchises.
"This government consistently seem to look the other way and reward failure."
GTR is locked in a bitter dispute with the RMT rail union over whether replacing conductors with on-board supervisors is a threat to safety – resulting in chaos, overcrowding and delays.
Fresh industrial action is planned for six days over the Christmas period, after a series of three-day strikes over recent months.
Ministers backed the company's much-shrunken emergency timetable, now partly reinstated - despite criticising it, before the strikes started, for failing to employ enough staff.
Asked by The Independent, a DfT spokesman declined to explain why Southern Rail's performance will not be assessed – or even whether its statistics are collected separately.
The stance comes despite ministers boasting of their commitment to "transparency", by publishing monthly performance updates.
The spokesman did refer to "major timetable changes being brought in by the Thameslink programme", but was unable to explain the relevance of that upgrade to its decision.
Asked if passengers might expect a separate evaluation, he ducked the question, saying: "We monitor closely the performance of all rail franchises, including GTR and each franchise agreement contains clear penalties for repeated poor performance."
Transport Secretary Chris Grayling had recently announced a £20m fund and a new project board for Southern, and passengers would soon be entitled to compensation if their train is more than 15 minutes late, the spokesman added.
Join our new commenting forum
Join thought-provoking conversations, follow other Independent readers and see their replies