Spanish Prime Minister Mariano Rajoy opposes EU talks with Scotland
'If the UK leaves, Scotland goes too'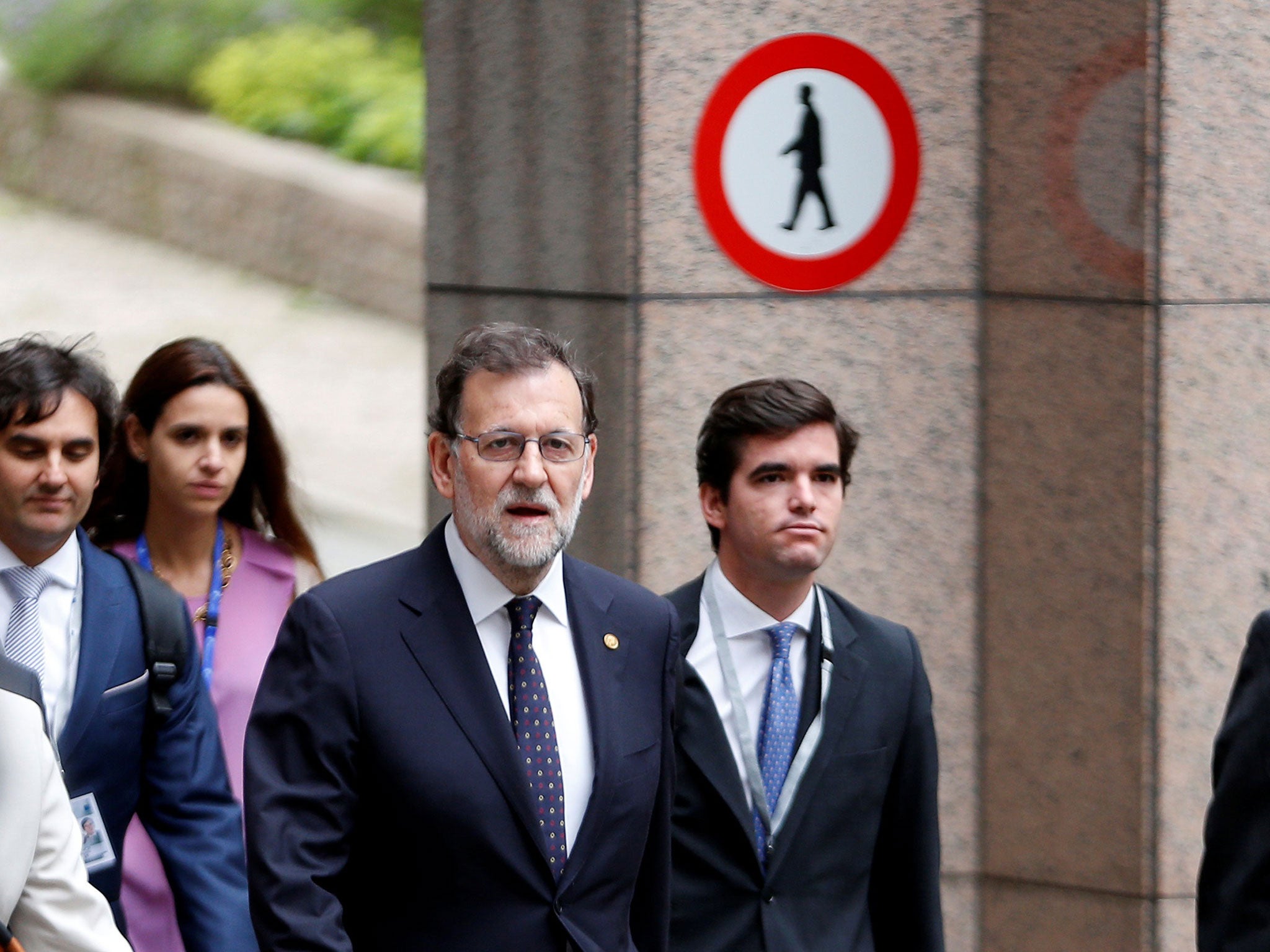 The Spanish prime minister, Mariano Rajoy, has said he will oppose any attempts to hold talks with Scotland over its EU membership in the wake of Brexit.
Speaking as Nicola Sturgeon arrived on the second day of an emergency summit in Brussels, Mr Rajoy said that "if the UK goes, Scotland goes too".
Mr Rajoy, who is the acting prime minister after Spain's inconclusive election results at the weekend, said he was "extremely against" the idea of taking Scotland as an independent party.
Nicola Sturgeon says MPs at Holyrood could veto Brexit
Spain has its own concerns with independence movements, with people in both the Basque and Catalonia regions holding long-running claims to be separate countries.
"I want to be very clear," Mr Rajoy said. "Scotland does not have the competence to negotiate with the European Union. Spain opposes any negotiation by anyone other than the government of the United Kingdom.
"I am extremely against it, the treaties are extremely against it and I everyone is against it. If the United Kingdom leaves....Scotland leaves."
6 ways Britain leaving the EU will affect you
Show all 6
Earlier, the European Commission president Jean-Claude Juncker said he had agreed to "listen" to the case for Scotland after its voters chose to remain by a majority of 62 per cent.
Ms Sturgeon was due to meet Mr Juncker on Wednesday evening after conversations with the president of the European Parliament, Martin Schulz.
And after that meeting Mr Schulz told reporters she was "at an early stage of this process".
"I have set out Scotland's desire to protect our relationship with the European Union, I don't underestimate the challenges that lie ahead for us in seeking to find a path," she said.
She said she wanted to make clear "that Scotland, unlike other parts of the United Kingdom, doesn't want to leave the European Union".
Join our commenting forum
Join thought-provoking conversations, follow other Independent readers and see their replies