Keir Starmer's constituency to annex part of Jeremy Corbyn's seat in boundary review plan
England's boundary review releases initial proposals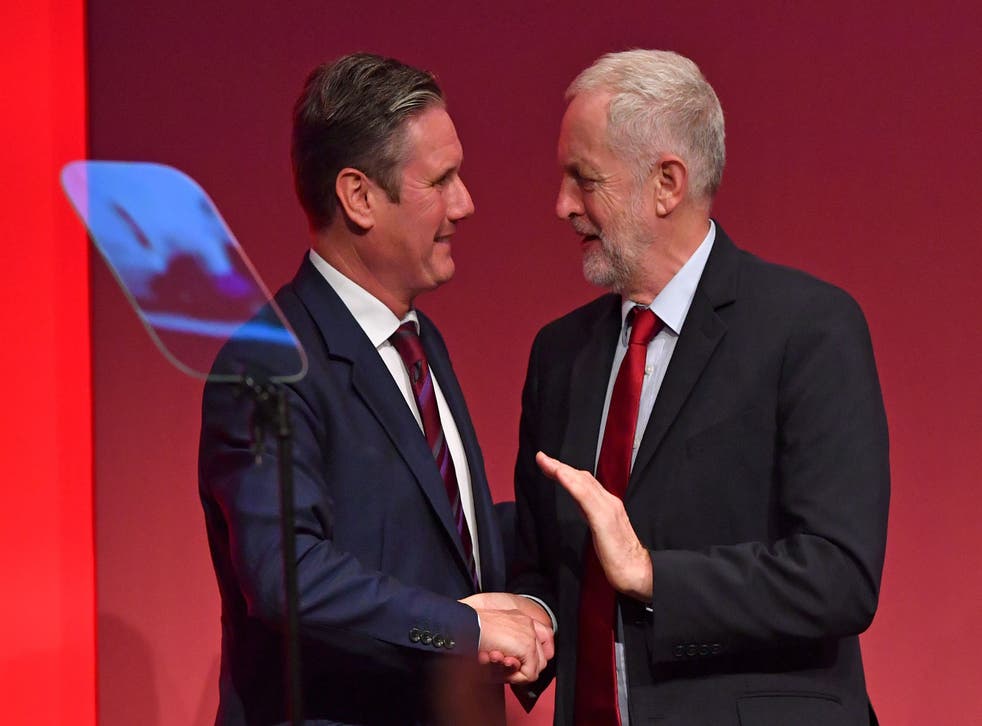 Keir Starmer's north London constituency would annex part of Jeremy Corbyn's seat under proposals released by the government's boundary review.
The plans would see the Labour leader's seat of Holborn and St Pancras "eat" the Tufnell Park ward, currently represented by his predecessor Mr Corbyn in Islington North.
Other changes planned in the review could see Labour represent the City of London in parliament for the first time after the next election.
The financial hub would sever its longstanding pairing with Westminster and becomes part of a new "City of London and Islington South" seat – ditching Tory areas for strongly Labour ones.
Westminster itself – previously a Labour target – would be paired with eastern Chelsea, likely hardening its Tory electorate.
Meanwhile Westminster North would likely become more safely Labour, being grouped into a new Camden Town and St John's Wood constituency.
"The existing Holborn and St Pancras constituency [of Keir Starmer], which comprises the eastern half of the borough of Camden, has an electorate above the 5 per cent [size] limit," the boundary review says.
"Given that the Camden Town, Gospel Oak, and Haverstock wards currently in this constituency would be included in our proposed Camden Town and St John's Wood constituency, we are required to cross the borough boundary with Islington to bring this third Camden constituency into the permitted electorate range.
"We propose including the Tufnell Park ward from Islington, and calling this constituency Kentish Town and Bloomsbury, to better reflect the main areas covered by the constituency."
It adds: "The existing Islington North constituency has an electorate within the permitted electorate range. However, given our proposal to include the Tufnell Park ward in the Kentish Town and Bloomsbury constituency, the existing Islington North would need to gain electors from elsewhere.
"We therefore propose including the Dalston ward from the borough of Hackney in place of the Tufnell Park ward."
UK news in pictures

Show all 50
Tim Bowden, secretary of the Boundary Commission for England, said the proposals were "just the commission's initial thoughts".
He said there would be "significant change" required to ensure that each constituency complied with a law equalising their size to between 69,724 and 77,062 electors.
The government has dropped plans to reduce the number of constituencies from 650 to 600 after opposition from MPs to earlier proposals.
The commission plans to hear feedback on its initial proposals and report back early next year with firmer plans, with recommendations handed to the Commons speaker by July 2023.
The next general election is due on 2 May 2024, though the government says it wants to repeal the Fixed Term Parliament Act, which can be easily bypassed to call an earlier election anyway.
Register for free to continue reading
Registration is a free and easy way to support our truly independent journalism
By registering, you will also enjoy limited access to Premium articles, exclusive newsletters, commenting, and virtual events with our leading journalists
Already have an account? sign in
Register for free to continue reading
Registration is a free and easy way to support our truly independent journalism
By registering, you will also enjoy limited access to Premium articles, exclusive newsletters, commenting, and virtual events with our leading journalists
Already have an account? sign in
Join our new commenting forum
Join thought-provoking conversations, follow other Independent readers and see their replies