Second major 2015 Tory manifesto pledge dropped in a week
Ministers confirmed a plan to build 200,000 starter homes had been shelved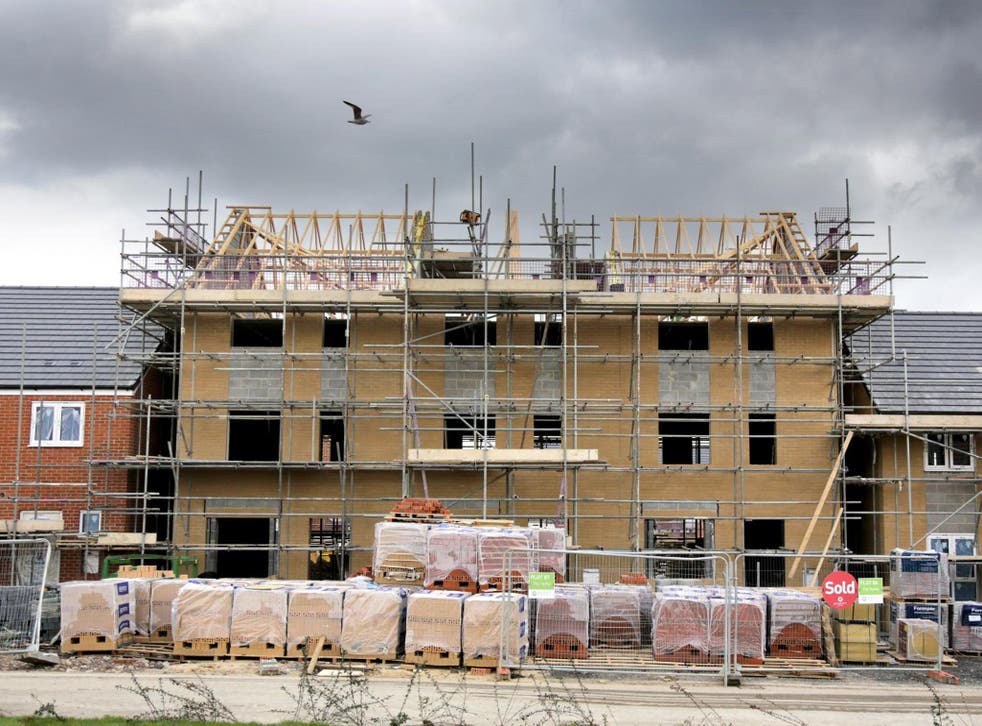 The Conservatives have been accused of dropping a second manifesto pledge in the space of a week after ministers rowed back on plans to build hundreds of thousands of "starter homes" for first-time buyers.
Chancellor Philip Hammond sparked negative headlines after the Budget on Wednesday when he raised National Insurance for self-employed people, ditching a Conservative manifesto promise not to raise the tax.
But the Government has also now binned David Cameron's flagship housing policy of building 200,000 starter homes at 20 per cent below market price, championed by the former Prime Minister just last year.
Despite dozens of announcements about the homes over the last few years, none have yet been build. This week, housing minister Gavin Barwell confirmed in person for the first time that the Government was not pressing ahead with the manifesto commitment to build 200,000 of them.
Mr Barwell said in response to a parliamentary question: "Starter homes will form an important part of our programmes to help over 200,000 people become home owners by the end of the Parliament.
"The number delivered will depend on what local authorities consider most appropriate to respond to housing need in their area."
The 200,000 starter homes pledge was repeated several times in the Tory manifesto. In one section entitled "Helping you buy a home of your own" under a heading "our commitment to you", the party pledged to "build more homes that people can afford, including 200,000 new Starter Homes exclusively for first-time buyers under 40".
Labour's shadow housing secretary John Healey criticised the Government for ditching the manifesto pledge.
"In their 2015 manifesto, the Conservatives made a clear commitment to build 200,000 'starter homes' for first-time buyers by 2020, but two years on not a single one has been built, and now the Housing Minister has confirmed to me that the pledge has been dropped," he said.
"This broken manifesto promise means fewer affordable homes for first-time buyers when we need many more, and less help for those on ordinary incomes who want a home of their own when the need has never been greater.
"After seven years of failure on housing this is a Government that has run out of ideas and has no long-term plan to fix the housing crisis."
In its housing white paper released last month the Government said it was not going ahead with rules that would force councils to make 20 per cent of all developments over a certain size starter homes – one of the key ways ministers hoped to reach the 200,000 target.
According to the white paper the Government now wants 10 per cent of developments to be what it calls "affordable home ownership" – a wider category more open to interpretation.
The starter homes policy came in for criticism at its launch after calculations showed prospective buyers would likely have to earn well above the average wage in order to consider purchasing one.
In pictures: Tiny London flats to rent

Show all 6
In the white paper the Government also partially moved to address this concern by stating that the homes ought to be available to those on salaries of under £80,000, or £90,000 in London.
A DCLG spokesman said: "Starter Homes remain an important part of this Government's commitment to getting people onto the housing ladder. We want to make sure the right homes are built in the right places, with councils delivering Starter Homes as part of a mixed package of affordable housing that can respond to local needs.
"That includes our extra £1.4bn investment for our Affordable Homes Programme. This takes our total investment to more than £7bn to build around 225,000 affordable homes in this Parliament."
Join our new commenting forum
Join thought-provoking conversations, follow other Independent readers and see their replies