'Miserly': Government increases statutory sick pay by just 50p a week
Experts have been pushing for more support in order to encourage people to self-isolate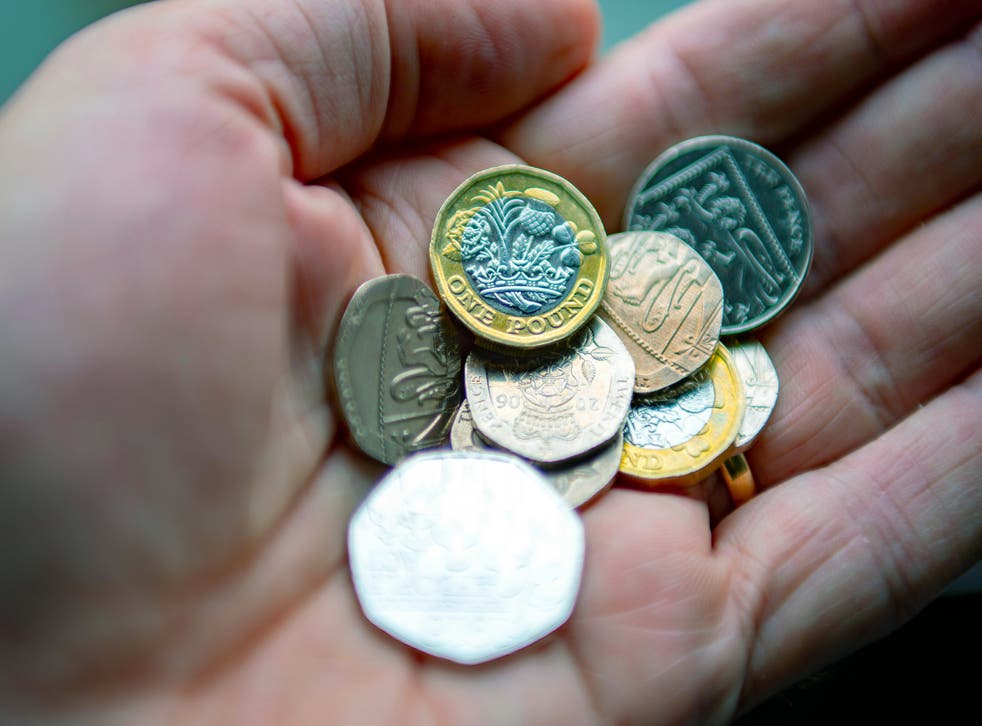 The government has been branded "miserly" after it responded to calls for better financial support during the pandemic by raising sick pay by just 50p.
The payment will from Tuesday be worth £96.35 a week, up from £95.85 – one of the lowest rates in Europe.
In France, for example, statutory sick pay is usually 50 per cent of an employee's total salary, while the Netherlands has a minimum rate of 70 per cent.
Experts have for months been calling on the government to improve financial support for people who catch Covid-19, in order to encourage them to self-isolate.
There are concerns that the UK's threadbare safety net means people who cannot afford to miss out on wages are going into work with symptoms and spreading the virus.
Read more:
It has been theorised that the difference is one of the reasons why the UK has suffered one of the worst death rates in Europe.
The TUC general secretary, Frances O'Grady, said the rate of statutory sick pay should be raised to the living wage, which is at least £9.50 an hour across the UK.
"No one should be plunged into hardship if they need to self-isolate. But more than a year into this pandemic, many workers still don't have access to decent sick pay," she said.
"Today's miserly increase will do nothing to help people who get Covid. Statutory sick pay is just too little to live on.
"Ministers have the power to make self-isolation effective overnight – and cut transmission immediately."
She added: "They need to raise statutory sick pay to the level of the real living wage, and make sure everyone can get it.
"The government's failure to act is undermining our public health effort and could lead to a rebound in infections as hospitality and retail outlets reopen.
"Many working in pubs and shops are on low wages and face having to survive on just £96 a week if they get sick."
It comes after the government's announcement that it would roll out mass rapid testing for the coronavirus was met with further calls for better financial support.
UK news in pictures

Show all 50
"To break transmission chains and suppress infections, testing must go hand in hand with community public health-led contact tracing to find cases, and must be backed up by decent financial support so sick people can isolate," said the shadow health secretary, Jonathan Ashworth.
"People who are sick with Covid are still forced to choose between self-isolation or feeding their families. Lack of adequate sick pay and support remains a dangerous hole in our defences against this horrific virus."
Polling commissioned by the TUC and published in January showed that 40 per cent of workers believed they would have to go into debt or arrears on their bills if their income dropped to £96 a week.
The government says it has temporarily increased universal credit payments and that some people on low incomes with specific circumstances can get a one-off £500 test-and-trace support payment.
Statutory sick pay can also be paid to people told to self-isolate, as long as they are off for four days or more.
The Times reported last month that the health secretary, Matt Hancock, was pushing for an increase in the rate of the payment – the cost of which, up to a certain threshold, is largely met by employers. The plan is reportedly being resisted by the Treasury.
Register for free to continue reading
Registration is a free and easy way to support our truly independent journalism
By registering, you will also enjoy limited access to Premium articles, exclusive newsletters, commenting, and virtual events with our leading journalists
Already have an account? sign in
Register for free to continue reading
Registration is a free and easy way to support our truly independent journalism
By registering, you will also enjoy limited access to Premium articles, exclusive newsletters, commenting, and virtual events with our leading journalists
Already have an account? sign in
Join our new commenting forum
Join thought-provoking conversations, follow other Independent readers and see their replies