Labour MP Stella Creasy claims she was told to not to stand for senior roles after becoming a mother
'People have said, 'yeah but you've just had a baby, so this isn't right for you', Walthamstow MP says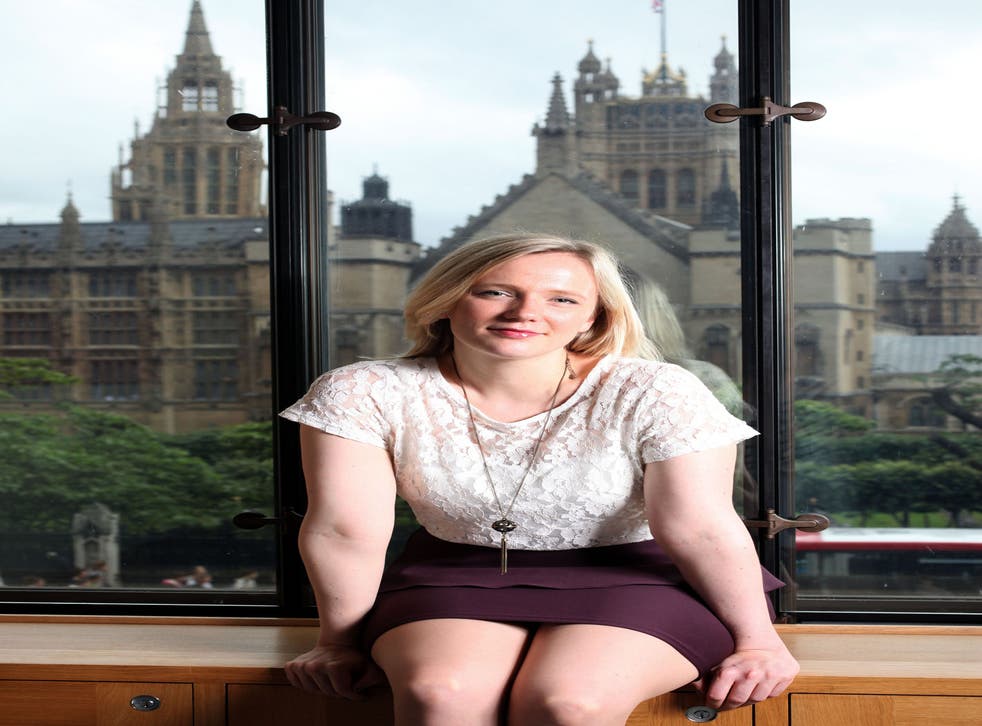 A Labour MP has she she was repeatedly told not to apply for senior roles in the party since having a baby.
Stella Creasy, the Labour and Co-operative MP for Walthamstow, said she was told to "withdraw from positions of leadership" in politics after giving birth.
"I've been genuinely shocked at the presumption that I am now, you know, less competent, less capable, less interested," the politician, who gave birth to her daughter last year, told The Telegraph  podcast The Juggling Act.
"People have said, 'yeah but you've just had a baby, so this isn't right for you'.
"And I sort of think, well if the Labour movement – which is supposed to be the movement championing equality and championing women's rights – thinks that somehow having a baby writes you out of public life, what hope have we got for the rest of society?"
Ms Creasy, who has campaigned for improved maternity rights for MPs, alleged she had been urged not to "stand for a position on the Cooperative Party National Executive Committee (NEC) because I'd just had a baby". She was later elected onto the NEC.
A spokesperson for the Labour Party told The Independent: "The Labour Party takes all complaints of discrimination extremely seriously, and they are fully investigated in line with our rules and procedures and any appropriate action is taken."
A spokesperson for the Co-operative Party told The Telegraph all "complaints and allegations" regarding "all forms of discrimination" are taken seriously and it required "all members to abide by the rules".
Ms Creasy, who led a campaign in the Commons to decriminalise abortion in Northern Ireland, earned praise for contributing to a parliamentary debate about abortion in the jurisdiction in June while carrying her baby Hettie in her arms. Her daughter also made an appearance in parliament when Ms Creasy was sworn in as an MP following the 2019 election.
In an interview with The Independent in autumn, Ms Creasy argued ministers "taken their foot off the pedal" on tackling the gender pay gap despite the disparity in wages taken home by men and women increasing. She argued there was a lack of "political will" within government to address the issue.
Join our new commenting forum
Join thought-provoking conversations, follow other Independent readers and see their replies