Students face an eye-watering 6.1% interest rate on their loan debts despite Tory backbench revolt
Repayment charges will rise - just weeks after a Cabinet minister said the Government was 'considering' a rethink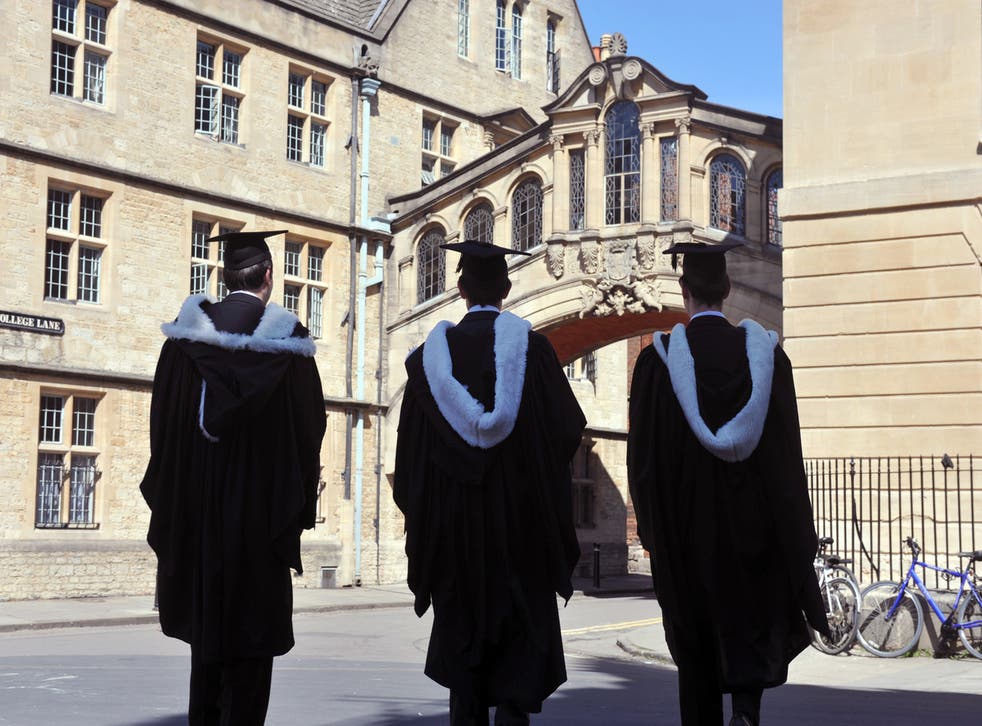 Students face an eye-watering 6.1 per cent interest rate on their loan debts, after the Government defied a Conservative revolt to push through a rise.
The repayment charges will soar in line with the higher, much-criticised RPI rate of inflation from the start of next month, the Department for Education (DfE) said.
The move comes despite a Cabinet minister saying, in July, that the department was "considering" a rethink, after Tory MPs openly criticised very high interest rates on loans.
The respected Institute for Fiscal Studies (IFS) blamed the policy as a key reason why three-quarters of students will probably never pay off their loans in full.
And Lord Adonis, the former Labour education minister, warned compound interest over 30 years would send individual debts through the £100,000 mark.
At the weekend, a poll for The Independent found that 68 per cent want the interest on loans – to rise at RPI inflation, plus three per cent - to be scrapped.
But the DfE confirmed the increase will go ahead from 1 September, at the same time as tuition fees go up to £9,250 a year, having been capped at £9,000 since 2012.
Angela Rayner, Labour's Shadow Education Secretary, accused ministers of "sneaking these changes through without allowing MPs to vote on them".
And the Save the Student financial advice website warned that half of students had reported that money worries were affecting their mental health.
But the DfE insisted that only top earners would pay the top rate of interest – while people earning under £21,000 would continue to pay back nothing at all.
The interest rate is linked to the March RPI index, plus three per cent, and will be applied on a sliding scale of between 3.1 per cent and 6.1 per cent, depending on earnings.
Monthly payments remain the same, but the length of the loan extends. However, all debts are written off after 30 years.
Last month, Commons Leader Andrea Leadsom told worried Tory MPs: "I think the mood of many colleagues has been heard and I'm quite sure that the Department for Education is considering this."
Ms Rayner said: "Graduate debt is already skyrocketing and too many students fear a lifetime of debt.
"Yet it now appears that instead of a long overdue re-think, the Tories are charging graduates higher interest fees at lower real wages and hiking fees even further."
Jake Butler, of Save the Student said "scary interest rates" should not put students off going to university, because monthly paybacks were capped, at nine per cent of income.
But he added: "Students are stressing about making ends meet now and worrying about what happens after graduation.
"There needs to be a serious review into how much students receive towards living costs as well as far more communication, fairness, and commitment to teaching money survival skills before university."
But a DfE spokesman said: "Borrowers will only ever pay back what they can afford, so no-one will see monthly repayments rise and only the highest earners will pay the top rate of interest.
"Students who borrow are given protections other lenders don't offer – for example if their income drops so do their monthly repayments."
Register for free to continue reading
Registration is a free and easy way to support our truly independent journalism
By registering, you will also enjoy limited access to Premium articles, exclusive newsletters, commenting, and virtual events with our leading journalists
Already have an account? sign in
Register for free to continue reading
Registration is a free and easy way to support our truly independent journalism
By registering, you will also enjoy limited access to Premium articles, exclusive newsletters, commenting, and virtual events with our leading journalists
Already have an account? sign in
Join our new commenting forum
Join thought-provoking conversations, follow other Independent readers and see their replies