Syria air strikes: Boris Johnson disputes David Cameron's 70,000 Syrian 'moderate fighters' claim
The figure was the most contentious of the Prime Minister's case for launching air strikes in Syria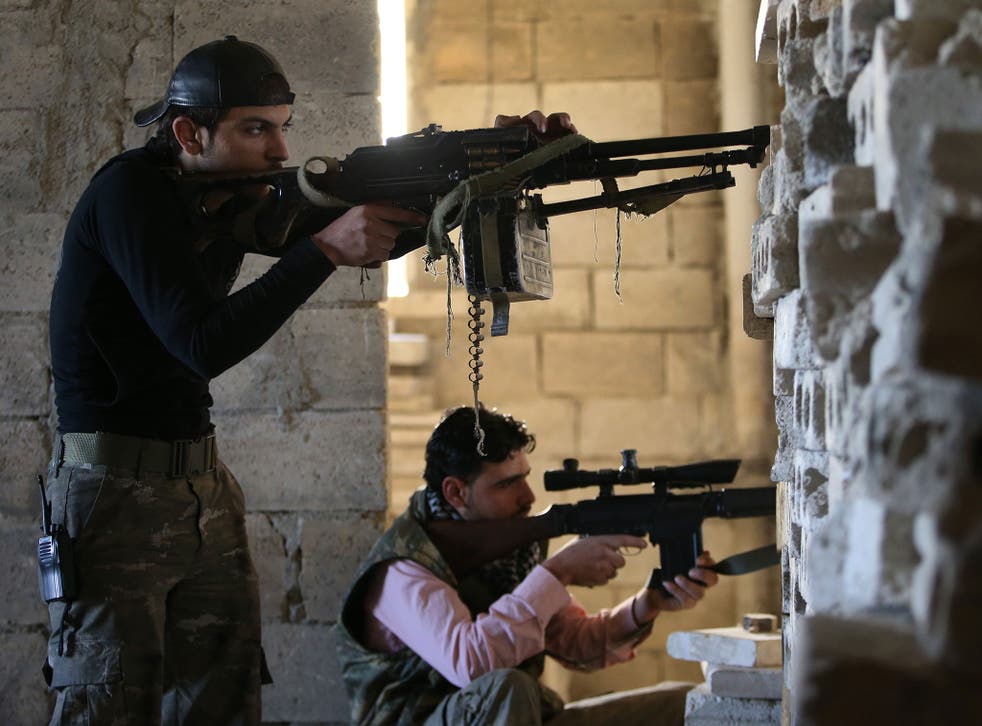 Boris Johnson has disputed David Cameron's contentious claim that 70,000 moderate Syrian fighters are ready to seize Isis-held territory following air strikes.
The Mayor of London said the figure "may be exaggerated" and was likely to include jihadists "who are not ideologically very different from al-Qaeda".
The 70,000 figure was a key factor in the Prime Minister's argument for Britain joining its allies in bombing the militant group in northern Syria and it threatened to undermine his case for military intervention.
The Ministry of Defence asked for the controversial claim to be removed from his statement to MPs, it was reported, with one Whitehall source telling The Sun it was a "misleading" figure.
Officials were reportedly worried it would be compared to Tony Blair's infamous "45-minutes" moment – a reference to a dossier that claimed Saddam Hussein could deploy a biological weapons attack within 45 minutes.
Writing in his weekly Daily Telegraph column, Mr Johnson said questions over the number and suitability of moderate Syrian fighters meant it was vital to strike a deal with Vladimir Putin and Syrian dictator President Assad.
"We have the estimated 70,000 of the Free Syrian Army (and many other groups and grouplets); but those numbers may be exaggerated, and they may include some jihadists who are not ideologically very different from al-Qaeda," he wrote.
"Who else is there? The answer is obvious. There is Assad, and his army; and the recent signs are that they are making some progress. Thanks at least partly to Russian air strikes, it looks as if the regime is taking back large parts of Homs. Al-Qaeda-affiliated militants are withdrawing from some districts of the city. Is that a bad thing? I don't think so.
"With Russian air support, the Assad regime is only a few miles from Palmyra – the fabled pink-stoned city of monuments, where Isil decapitated the 82-year-old curator, Khaled Al‑Assad, before beginning an orgy of cultural destruction."
However, Mr Johnson did not shy away from expressing his distaste for the actions of Assad and Putin, accusing the latter of "illegally occupying Ukraine and being "almost certainly guilty of killing the passengers on the Malaysia Airlines jet".
He also described the Russian president as a "ruthless and manipulative tyrant" who looked "a bit like Dobby the House Elf".
Join our new commenting forum
Join thought-provoking conversations, follow other Independent readers and see their replies