Syria air strikes: Isis-inspired terror attacks have increased tenfold in 2015, says Michael Fallon
Defence Secretary says there have been 150 attacks inspired or directed by Isis so far this year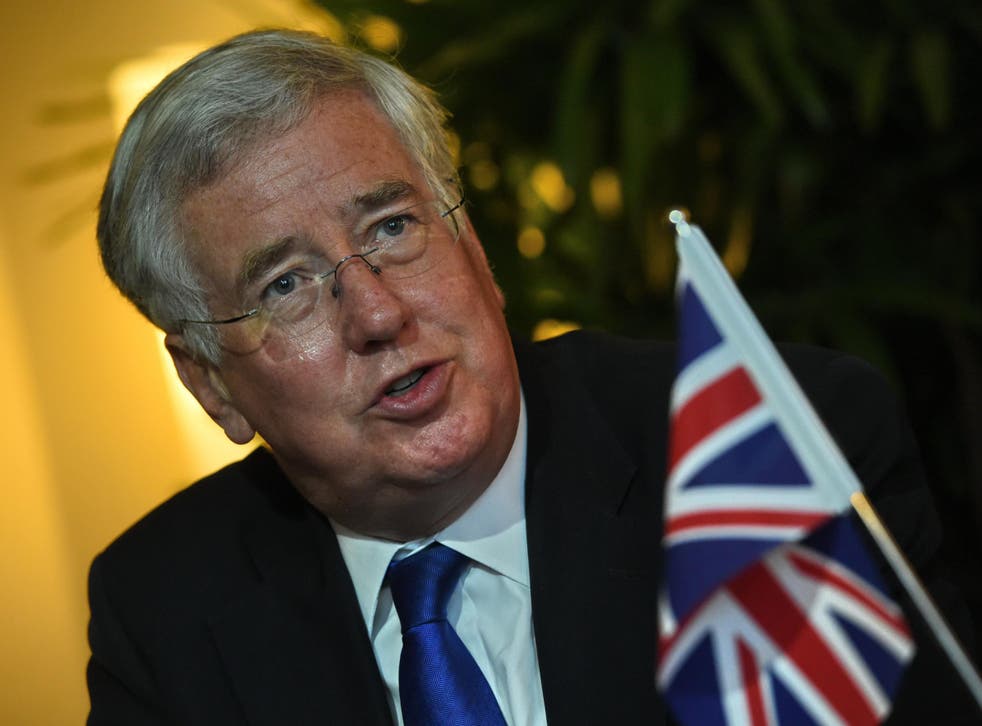 The number of terrorist attacks inspired by Isis has increased tenfold over the last year, the Defence Secretary has said.
Michael Fallon, setting out the Government's argument for extending British air strikes into Syria, told MPs that last year there had been 15 attacks around the world that were inspired or directed by Isis last year but in 2015 there had already been 150.
He said that was another reason for bombing the group's stronghold in northern Syria as he appeared in front of the Defence Committee alongside the deputy head of the Armed Forces.
Ministers have faced questions over David Cameron's claim that there were 70,000 moderate Syrian fighters who could seize Isis-territory following air strikes, a figure that was described as "magical" by the Tory chairman of the Defence Committee Julian Lewis.
Challenged on this figure, Lieutenant General Gordon Messenger, said there was a "spectrum of extremism" within Syria and could not confirm whether the figure included fighters from Islamist groups the Islamic Front or Ahrar Al Sham.
The Government has published the motion on bombing Isis in Syria that MPs will debate for 10 and a half hours on Wednesday.
It declares that Isis poses an "unprecedented" and "direct threat" to the UK and asks MPs to support the Government and Armed Forces in "taking military action, specifically airstrikes, exclusively against Isil in Syria".
The motion pledges not to deploy UK troops on the ground in Syria and commits the Government to giving MPs progress updates every three months.
In pictures: Syria air strikes (2014)

Show all 20
Speaking to the Defence Committee on the eve of the crunch vote, Mr Fallon said: "The nature of the campaign against Isil has begun to change as we have begun to change as we have begun to have had some success in Iraq.
"But the threat from Isis has intensified. Let me put it this way: there were some 15 Isil-inspired attacks - either Isil-inspired or Isil-directed - there were some 15 around the world last year.
"This year there have already been 150 and we've another month to go. So the threat has intensified."
Mr Fallon insisted that the Government's estimate of 70,000 moderate Syrian fighters on the ground in Syria "excludes those on the extreme side" such as the Al Nusra Front, the Syrian branch of Al Qaeda.
However, he said there were not "all in one place" or "a new model army, drilled outside the walls of Raqqa".
"Is there a single commander who can weld all this together as Lawrence of Arabia tried to do 100 years ago – that I'm not sure," he added.
"They are spread through Syria: over 20,000 in the Free Syrian Army [FSA] in the north, around 20,000 in the Southern Front commanded by [FSA commander] al Zoubi. There are groups throughout Syria that add to give you the overall figure of 70,000."
Lieutenant General Messenger said the 70,000 were "not a coherent force" but said it would be wrong to consider them "a rag-tag army".
"Those who are seen to be inside the 70,000 are those that are seen to be moderate, those that we are prepared to accept might be part of a political process," he said.
He added: "Their principle motivation is one of defending their communities and self-preservation against whoever is fighting them.
"We don't want to directly link airstrikes at the heart of ISIL with the idea that there is an imminent ground force about to exploit the effect of that. We can say that by applying pressure to ISIL we can relieve pressure on those moderate oppositions."
Join our new commenting forum
Join thought-provoking conversations, follow other Independent readers and see their replies