Syria air strikes: Pro-war MPs bullied by extremists, say Labour figures
Interventionist MPs complain they were sent images of dead Syrian children
Charlie Cooper
Whitehall Correspondent
Wednesday 02 December 2015 21:40 Comments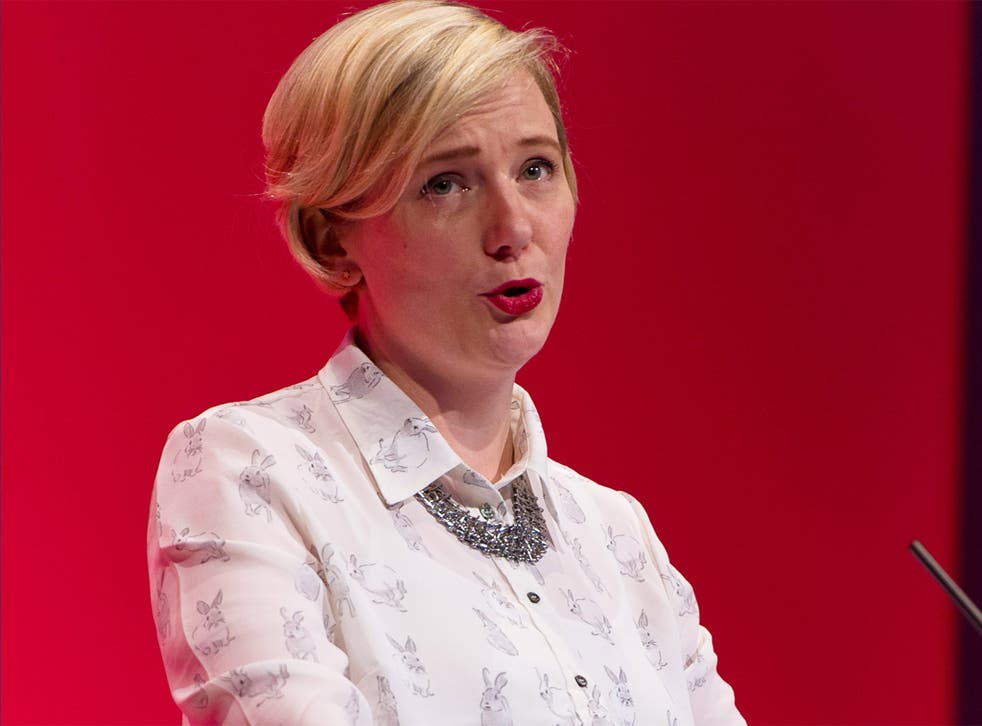 Jeremy Corbyn has come under fire from his own party for failing to take a hard line against supporters responsible for abusing or threatening Labour MPs in the run-up to the Syria vote.
MPs called for disciplinary action against an "intolerant minority" as the tactics of some anti-war Labour supporters were condemned by the ex-leader Ed Miliband and party grandee Alan Johnson.
Undecided or pro-intervention Labour MPs reported receiving abuse or threats of deselection in the run-up to the vote. A number were sent images of dead children over email and via social media.
Mr Corbyn said that abuse had "no part in responsible, democratic political dialogue". However, he did not raise the prospect of disciplinary action against party members. A spokesman for the leader denounced those responsible but said that abuse was taking place on either side of the debate and in all parties.
The MP for Walthamstow Stella Creasy was targeted by a protest at her offices on 1 December, and highlighted comments on social media from a local Labour councillor who said MPs who supported "the killing of innocents" should face deselection.
Ms Creasy said she had been forced to leave the House of Commons chamber during the debate to check on staff who were receiving abusive calls to her office.
Police were called last night to the constituency office of Peter Kyle, Labour MP for Hove, after protestors gathered outside. Mr Kyle became a target for anti-war activists after he announced that he would vote with the Government even if Jeremy Corbyn whipped MPs to vote against. Earlier, Mr Kyle, a former aid worker in the Balkans, was sent a photograph of a dead baby in what he believes was an attempt to "intimidate" him into voting against air strikes.
Corbyn makes terror warning
The former leadership contender Liz Kendall received a tweet from a Corbyn supporter calling for a "final solution to purge Blairite scum" from the party.
The MP for Hull North, Diana Johnson, published an email, sent to a number of MPs by an individual purporting to be a Labour member, which threatened Labour MPs who voted for air strikes with votes of no confidence in their constituency. "That is the least the Labour Party members will do to try to wash the blood from their hands of the innocent civilians which the bombs will surely kill," the email read.
The backbencher John Mann called on Mr Corbyn to remove an "intolerant minority" in the party responsible for abuse. "None of them has been disciplined yet, never mind expelled and he should start doing so," he said.
And in a rare intervention, Mr Miliband, who said that he would not be backing air strikes, also condemned the conduct of "some who claim to be our supporters". "Attempts to demonise and target MPs over Syria by some who claim to be our supporters are intolerable and have no place in the Labour Party," he said.
In a further attack on Mr Corbyn's supporters, the Labour grandee Alan Johnson, who said he had made the "difficult" decision to back air strikes, told MPs during the debate: "I wish I had the self-righteous certitude of the finger-jabbing representatives of our new and kinder type of politics who will no doubt soon be contacting those of us that support this motion".
The Barrow and Furness MP John Woodcock hinted that the Labour leadership itself carried some responsibility for threats to its members.
The Labour MP and former army major Dan Jarvis, who was set to vote for air strikes on 2 December, said that colleagues had come under "a shameful level of intimidation and abuse". "I do regret the tone and the atmosphere in which we are now having [the debate," Mr Jarvis told LBC Radio. "There has been some shameful intimidation and bullying of people to make them vote a particular way."
A party spokesperson said there were clear "standards of behaviour that Labour members and representatives were expected to uphold".
Register for free to continue reading
Registration is a free and easy way to support our truly independent journalism
By registering, you will also enjoy limited access to Premium articles, exclusive newsletters, commenting, and virtual events with our leading journalists
Already have an account? sign in
Join our new commenting forum
Join thought-provoking conversations, follow other Independent readers and see their replies