Syria air strikes: SNP's 54 MPs to vote against bombing Isis
Nicola Sturgeon says her party collectively agree that the case for air strikes has not been made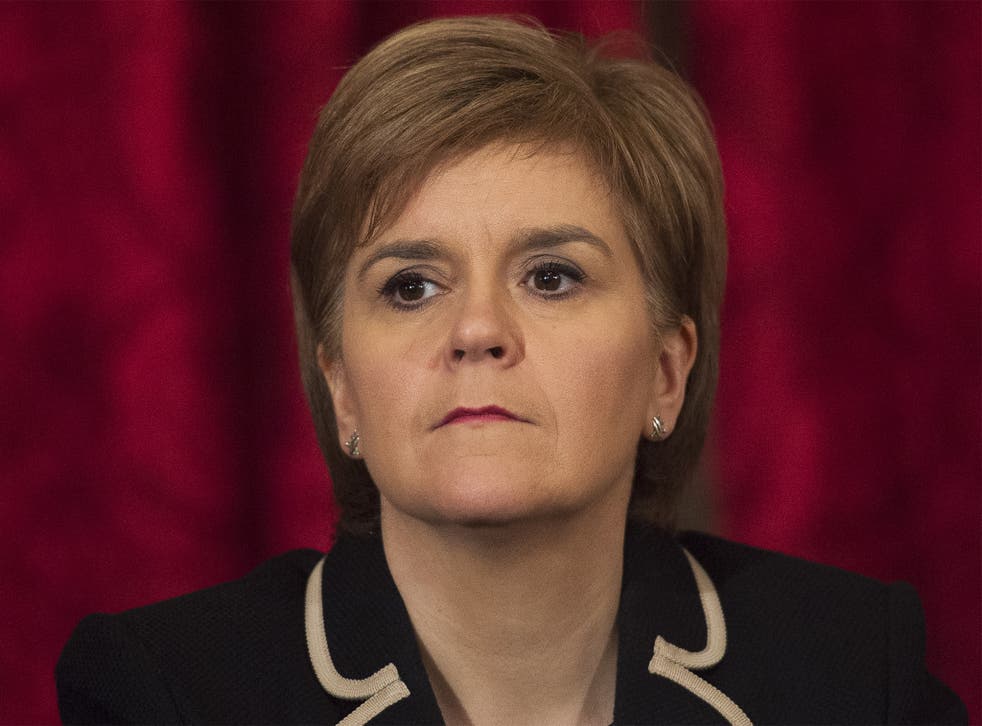 The SNP's 54 Westminster MPs will vote against the UK joining air strikes against Islamic State in Syria after "a careful assessment of the options" convinced the party that the policy will do more harm than good, Nicola Sturgeon has said.
Ahead of the crucial debate and vote in the House of Commons, Scotland's First Minister said giving her MPs a free vote on the issue was unnecessary as "everybody" in the party's parliamentary group agreed that the case for air strikes had not been made.
"This isn't an issue for knee-jerk responses or deaf ears. We all want to defeat Daesh, we all want desperately to show solidarity with France, and we all want to see long term peace established in Syria. The question is whether or not UK air strikes in Syria will help to meet those objectives. In our judgement, that case has not been made," she said.
Ms Sturgeon added that it was unclear exactly what the presence of UK jets would contribute to existing air strikes already being carried out against the terrorist group. She also raised questions over the absence of a clear ground strategy in the wake of the bombings.
"The real danger in our judgement is that a military intervention that results in civilian casualties and more chaos on the ground in Syria ends up – albeit entirely inadvertently – helping rather than hindering Daesh," she said.
Asked why she did not feel the need to grant her MPs a free vote on the issue, Ms Sturgeon said the party had discussed it "on many occasions and in many different ways" in recent weeks and had reached a broad agreement. "We have come to a collective decision that everybody in our parliamentary group is happy with and is absolutely content to sign up to."
Register for free to continue reading
Registration is a free and easy way to support our truly independent journalism
By registering, you will also enjoy limited access to Premium articles, exclusive newsletters, commenting, and virtual events with our leading journalists
Already have an account? sign in
Register for free to continue reading
Registration is a free and easy way to support our truly independent journalism
By registering, you will also enjoy limited access to Premium articles, exclusive newsletters, commenting, and virtual events with our leading journalists
Already have an account? sign in
Join our new commenting forum
Join thought-provoking conversations, follow other Independent readers and see their replies