Syria drone strike Q&A: When did David Cameron approve the attack? Was the action legal?
The Government has refused to publish its advice from the Attorney General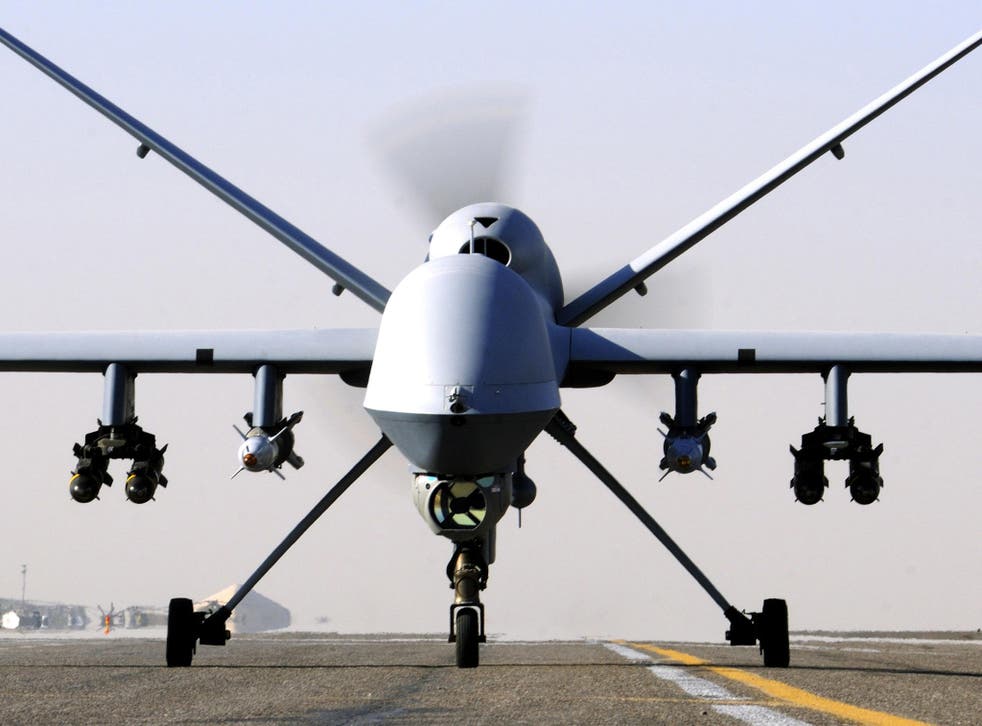 When did David Cameron approve the drone strike?
All Downing Street will say is that the decision to authorise drone strikes against targets who posed a direct threat to Britain was taken at a meeting of the National Security Committee (NSC) "some months ago". However, they will not say exactly when the meeting took place or who else, other than David Cameron, was involved. In particular, it is still unclear whether the decision was backed by the military or the security agencies, or whether it was a political decision alone.
Was Reyaad Khan the only target?
Again, Downing Street will not say – but it is highly unlikely. Reading between the lines of David Cameron's statement and Downing Street's response to questions, it appears that a list of targets who would be subject to extra-judicial killing – if the opportunity arose – was drawn up at the NSC meeting. Mohammed Emwazi, otherwise known as "Jihadi John", is almost certainly on this list.
Was the action legal?
The Government has refused to publish the advice it received from the Attorney General to justify the attacks. Not too much can be read it to this, however, as this is standard practice and not unique to this situation. A number of legal experts came forward yesterday to suggest that on the available public evidence the operation probably was legal – but others have questioned this.
What was the intelligence that justified the drone attack on Khan?
In his statement, David Cameron said that Khan was involved in "actively recruiting [Isis] sympathisers and seeking to orchestrate specific and barbaric attacks against the West including directing a number of planned terrorist attacks right here in Britain, such as plots to attack high profile public commemorations, including those taking place this summer".
However, no further evidence has been provided to substantiate these claims. Downing Street has said it cannot provide this information as it might compromise ongoing operations and legal cases. There are now growing calls for Parliament's Intelligence and Security Committee to carry out an investigation.
Why did we carry out the drone strike and not leave it to the US who have the ability and the mandate to act?
Again, this is unclear. Some suspect that the decision to use UK military assets was entirely political. Mr Cameron wants to see the UK engage in air strikes in Syria more widely. By taking this action against Khan, he hopes to position himself as the man keeping Britain safe – against an opposition that would be accused of siding with the rights of terrorists.
Join our new commenting forum
Join thought-provoking conversations, follow other Independent readers and see their replies