Tax credit cuts: George Osborne's changes are 'anti-family' and 'anti-British', says Gordon Brown
Former Prime Minister warns proposed cuts would create a 'new poverty generation' of couples in their twenties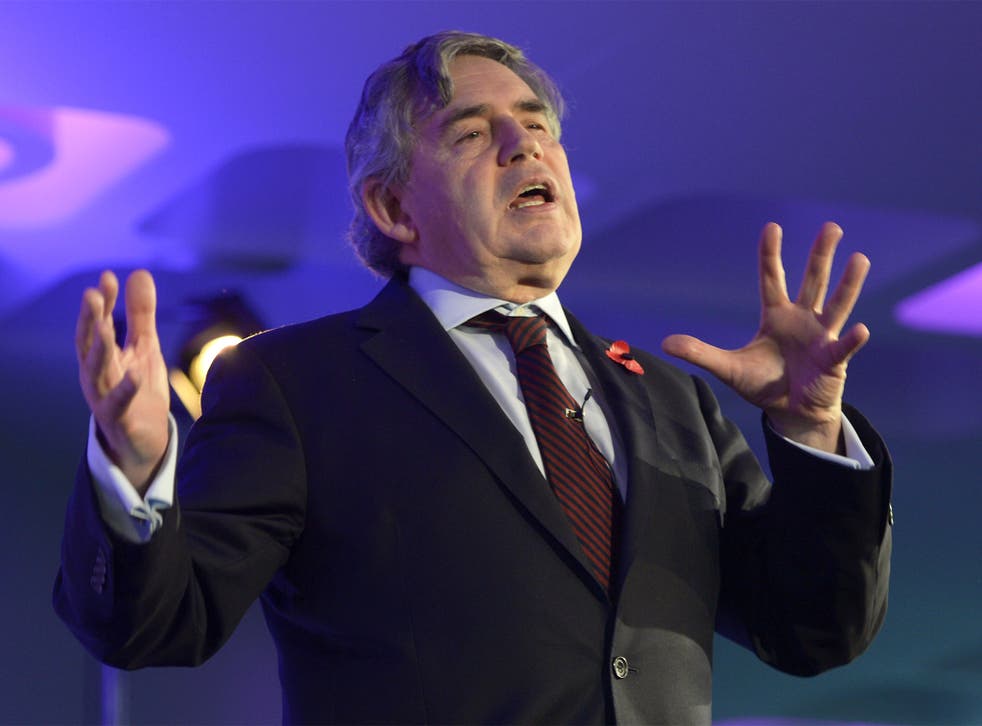 George Osborne's cuts to tax credits would increase child poverty to its highest level for 50 years, Gordon Brown has claimed, decrying the plan as "anti-work", "anti-family" and "anti-British".
The former Prime Minister, who introduced tax credits as Chancellor, said the proposed changes would create a "new poverty generation" of couples in their twenties who face stagnant wages, high rents and a life of poverty when they have children.
He said they amounted to "government-induced poverty". But in a swipe at Labour's new leader, Jeremy Corbyn, Mr Brown suggested that Labour was not doing enough to provide a credible alternative to the Tories' wider austerity agenda.
"While you cannot deliver policies without principles, you cannot deliver principles without having power," he said. "Making the desirable possible requires us to make the desirable popular, credible and something that people want to hold on to."
Mr Brown's broadside, speaking to the Child Poverty Action Group, came as a Conservative MP announced he was boycotting a visit to his constituency by a Treasury minister in protest at the planned changes.
Stephen McPartland said he would not be meeting David Gauke in Stevenage because he would not talk about "unacceptable" curbs. "I am boycotting the meeting as he does not want to talk about the cuts to child tax credits I have uncovered," he said.
Mr McPartland said House of Commons Library figures showed that under the changes, families who lost all their working tax credits would then start losing child tax credits. "This is completely unacceptable and destroys the Government's final defence that planned cuts do not apply to child tax credits," he said.
UK news in pictures

Show all 50
"It is very clear that the Treasury has to come forward with measures to mitigate the effects of their changes to tax credits and protect families' child tax credits."
Mr McPartland's very public move will further concern the Treasury, which is facing substantial pressure from Tory MPs to substantially water down the plans at the Autumn Statement.
Register for free to continue reading
Registration is a free and easy way to support our truly independent journalism
By registering, you will also enjoy limited access to Premium articles, exclusive newsletters, commenting, and virtual events with our leading journalists
Already have an account? sign in
Register for free to continue reading
Registration is a free and easy way to support our truly independent journalism
By registering, you will also enjoy limited access to Premium articles, exclusive newsletters, commenting, and virtual events with our leading journalists
Already have an account? sign in
Join our new commenting forum
Join thought-provoking conversations, follow other Independent readers and see their replies