Tell us the truth about 'pleb' row or quit, police chiefs warn Mitchell
Francis Maude lined up as likely successor ahead of Chief Whip's day of reckoning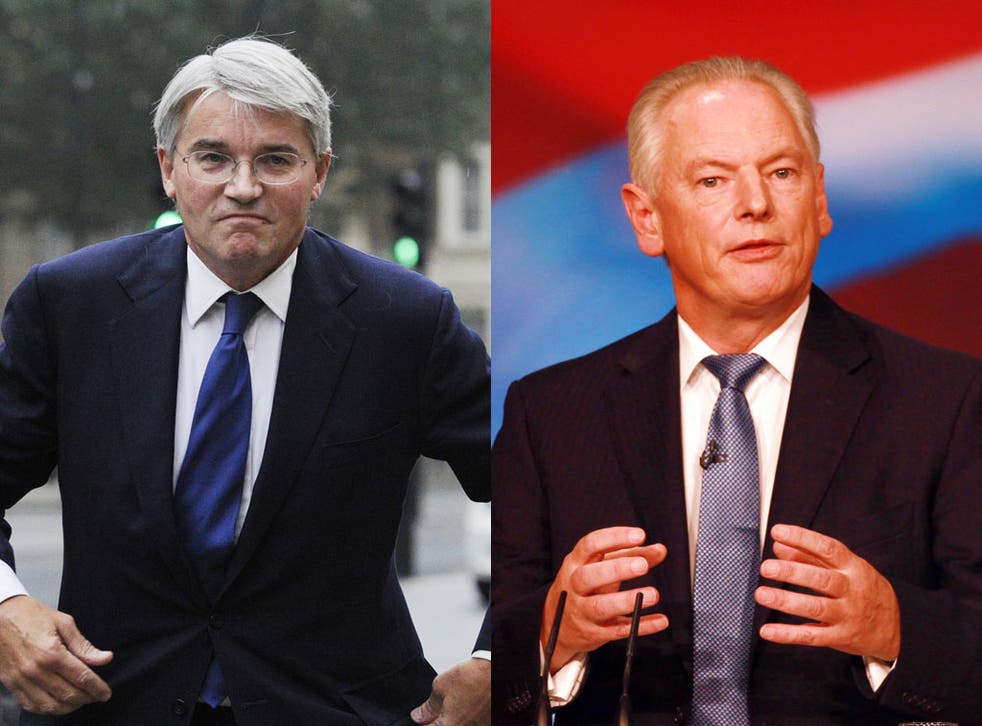 The Police Federation will today urge Andrew Mitchell, right, the Government Chief Whip, to reveal exactly what words he used during his outburst at officers guarding the gates to Downing Street.
If he fails to come clean at a meeting with federation representatives in his Sutton Coldfield constituency, they are likely to call for his resignation.
That would be another blow to his struggle to survive in his job following allegations that he swore at police and called them "plebs" when they refused to open the gates so he could ride his bicycle through them.
There is growing speculation at Westminster that Mr Mitchell will be forced to resign and that Francis Maude, the Cabinet Office minister, has been lined up to replace him as Chief Whip. A growing number of Tory MPs believe the affair has left Mr Mitchell without the authority to enforce discipline when the Commons returns on Monday. "He is in the wrong job," one said yesterday. "It would be easier for him to survive if he headed a government department."
Mr Mitchell has denied using the words attributed to him, but refused to say precisely what words he did use. Chris Jones, secretary of the West Midlands Police Federation, said yesterday: "He has said what he did not say, but has not said what he did say. For us, the main issue is not whether he used the word 'plebs' or swore, but that he made out that officers were untruthful."
He argued that Mr Mitchell's decision to challenge the notes the officers made about the incident – and David Cameron's backing for him – had big implications for all officers when they gave evidence in court cases.
Branches of the federation in 20 of the 43 police forces in England and Wales have backed the campaign against Mr Mitchell. Mr Jones will be joined at today's meeting by Ken MacKail, chairman of the West Mercia Police Federation, and Stuart Hinton, secretary of the Warwickshire branch.
Downing Street sources insisted that Mr Mitchell still had Mr Cameron's backing, saying that was not likely to change as a result of today's peace talks, which the Chief Whip hopes will finally clear the air. But the Conservatives' sensitivity about the issue was shown when party headquarters sent an email to Tory MPs telling them not to talk to journalists about the matter.
Nick Park, a Tory official, told them that such surveys were "very unhelpful", adding: "The line to take remains that Andrew Mitchell has apologised and that apology has been accepted by the police and the Prime Minister; Andrew Mitchell is getting on with his job."
Mr Mitchell stayed away from this week's Conservative Party conference in Birmingham, even though he is the city's only Tory MP.
But the move failed to end the controversy over last month's outburst and senior Tories speculated in the margins of the conference that he will have to resign.
Iain Duncan Smith, the Work and Pensions Secretary, joked about suggestions that Mr Mitchell might become high commissioner in Rwanda, for whom he signed off an £16m aid deal just before leaving his post as International Development Secretary last month. "I hear there's no gates," Mr Duncan Smith quipped.
On message: What Tory HQ says
As in football, sometimes the "vote of confidence" from above can be anything but. The following was emailed to Conservative MPs by Nick Park at party HQ yesterday:
"There is a journalist ring-round under way asking MPs for their opinions on Andrew Mitchell. Please do not respond to these surveys – they are very unhelpful. The line to take remains that Andrew Mitchell has apologised and that apology has been accepted by the Police and the Prime Minister; Andrew Mitchell is getting on with his job."
Join our new commenting forum
Join thought-provoking conversations, follow other Independent readers and see their replies