The heat is on: Defiant Ed Miliband attacks 'scare stories' over Labour energy price freeze pledge as £950m wiped off Centrica shares
Critics raise fears over power cuts and impact of Labour leader's intervention
Andrew Grice
Thursday 26 September 2013 09:09 Comments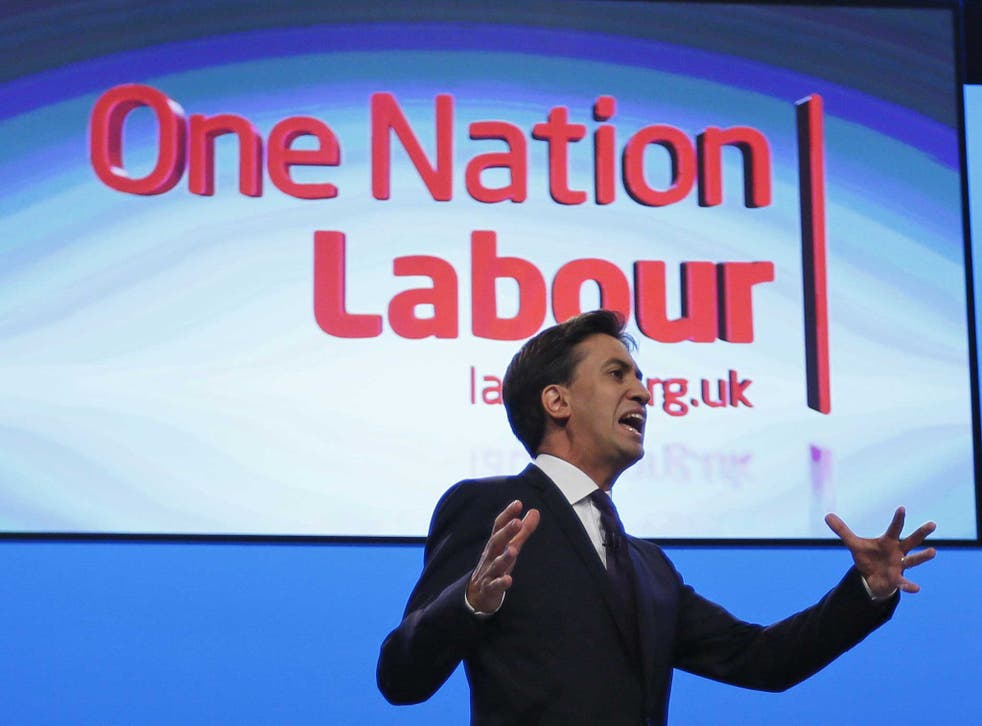 Ed Miliband vowed that he would not be deflected from his flagship plan to freeze gas and electricity prices despite criticism from the energy companies, the Coalition parties and even some Labour figures.
Some Blairites expressed anxiety about Mr Miliband's interventionist stance, viewing it as a deliberate break with New Labour. Lord Mandelson, the former Business Secretary, said: "At the Business Department, I tried to move on from the conventional choice in industrial policy between state control and laissez faire. The industrial activism I developed showed that intervention in the economy - government doing some of the pump priming of important markets, sectors and technologies – was a sensible approach. As a result of the [Miliband] speech, I believe that perceptions of Labour policy are in danger of being taken backwards."
Lord (Digby) Jones, the crossbench peer who served as Trade Minister under Gordon Brown, warned that Mr Miliband's policies would make it harder to attract foreign investment to Britain. He said: "The sheer damage it will do to the economy does not bear thinking about. They are talking that this will be the end of the energy market - it's far more dangerous. This is sheer, unbridled socialism. He is going to hijack the organs of management."
About £950m was wiped off the value of energy giant Centrica, British Gas's holding company, on the day after Mr Miliband announced that an incoming Labour Government in 2015 would peg gas and electricity charges for 20 months. Shares dropped nearly five per cent, dropping 18.6p to 378.1p. SSE, formerly Scottish and Southern Energy, saw its shares fell 83p, or 5.3 per cent, to 1497p. Analysts said the fall was not all due investors' concern about Labour's new policy.
The Tories claimed the Labour was in retreat after he conceded that he might have to rethink his price freeze if wholesale prices rocketed during an energy crisis. Labour dismissed that as nonsense, and Mr Miliband insisted: "This is going to happen."
An unrepentant Mr Miliband dismissed as "scare stories" the energy companies' warnings that a price freeze would result in power cuts as investment in new power stations was cut.
He said: "It makes me think of the banks. The banks used to threaten, conjure up scare stories, talk about the impact of regulation, and the Conservative Party supported them, and actually we should have had tougher regulation, and so it makes me think that actually we've got to do the right thing by the country, and that's what I'm going to do." He added: "Threats, scare stories, that's not the way we should make policy, we should make policy in the national interest, the interest of the British public and that's what I'm going to do."
Asked if he would intervene in other industries like mobile phones or broadband, Mr Miliband said his proposed move was a "last resort" and energy was an "exceptional case".
In a round of media interviews as the Labour conference in Brighton came to a close, he warned that he would take action as an incoming prime minister if the "big six" energy firms raised prices before the 2015 election to cushion themselves against a price freeze. "I'm not going to tolerate the energy companies using the fact that there's going to be a price freeze to somehow collude in raising prices before the election," he said. "We are going to make this a meaningful freeze. We will make sure we do that."
Labour will launch a major campaign to promote its new policy, including an online calculator to enable people to work out how much they would save. The party will target hundreds of thousands of voters in key marginal seats.
Grant Shapps, the Tory chairman, claimed Mr Miliband's unworkable policy was unravelling. "He's been forced to admit that energy companies could appeal to the Government to overturn the freeze - and had no answer when asked what would happen if prices were put up before a freeze," he said.
Ed Davey, the Liberal Democrat Energy Secretary, said: "Government price fixing jeopardises investment in new power stations, making power cuts a real possibility. It also puts at risk Britain's transition to a clean, green, low carbon future. The best way to keep everyone's bills down is to help people to save energy, ensure fair tariffs and encourage competition."
Register for free to continue reading
Registration is a free and easy way to support our truly independent journalism
By registering, you will also enjoy limited access to Premium articles, exclusive newsletters, commenting, and virtual events with our leading journalists
Already have an account? sign in
Join our new commenting forum
Join thought-provoking conversations, follow other Independent readers and see their replies