The Palace: Furious reaction to company's claims of royal links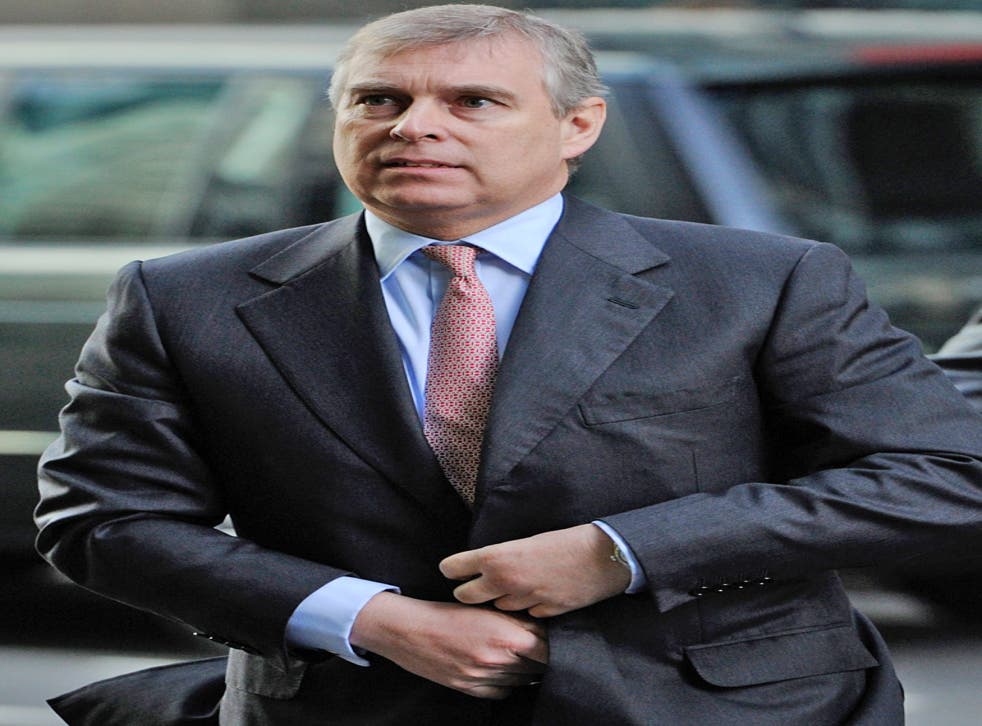 Bell Pottinger boasted of its "links" to the Royal Family to potential clients representing a brutal central Asian dictatorship and suggested that it might be able to organise a royal tour of the country on their behalf.
Buckingham Palace last night angrily rejected the lobbying and public relations company's claims.
One of Bell Pottinger's most senior executives suggested to undercover reporters posing as representatives of the repressive government of Uzbekistan that a royal visit could form an end target in an "overall strategy" to improve the image of the repressive regime.
David Wilson, the chairman of Bell Pottinger Public Relations, told the journalists that his company had links with the Royal Family and referred to "suggestions" that Prince Andrew will "follow where the chequebook is".
The undercover reporters, who were purporting to be representatives of the Uzbek cotton industry, asked Bell Pottinger if it had links with the Royal Family and whether a royal visit to the country would be helpful, mentioning that Prince Andrew has been "quite a good ambassador for British aid".
Mr Wilson replied: "Absolutely. Yes we have links in there. It needs to be part of an overall strategy. Rather than actually piecemeal it needs to be part of an overall approach. It may be that we seek something there."
In an unusually forthright response which underlined anger among royal officials at the claims, Buckingham Palace flatly rejected any suggestion that royal visits could be arranged to meet private interests.
A spokesman said: "It is entirely untrue that Bell Pottinger, or any other PR firm, has any influence whatsoever on the activities of the Duke of York,either in the UK or abroad. Royalvisits, including those of the Duke, are determined by the independent Royal Visits Committee, on which theGovernment is represented at a senior level. Additionally, we are not aware of any such influence anywhere in the Household."
Lord Bell, the founder of Bell Pottinger and Margaret Thatcher's one-time elections guru, is a friend of several members of the Royal Family and his company has advised Sarah Ferguson, Prince Andrew's former wife, as well as the Prince of Wales. There is no suggestion that Lord Bell has used his personal connections with the Royal Family improperly. Nonetheless, the peer's senior employees are not shy of mentioning the royals when meeting potential customers.
The undercover reporter said to Mr Wilson: "A royal visit would be of huge benefit for the people who back our campaign. If you could put that for consideration into [your] pitch for us that would be very useful."
Describing the media image of Prince Andrew, who announced this summer that he was stepping down as a trade envoy for the British Government after a series of controversies, Mr Wilson replied: "From a UK media perspective, Andrew has a different media in the UK. There have been suggestions in the media – if you do a background check – that he is liable to follow where the chequebook is, ie people will pay him to go to a certain country."
Related links
* Lobbyists - full related links
The Bureau of Investigative Journalism
* thebureauinvestigates.com
Register for free to continue reading
Registration is a free and easy way to support our truly independent journalism
By registering, you will also enjoy limited access to Premium articles, exclusive newsletters, commenting, and virtual events with our leading journalists
Already have an account? sign in
Register for free to continue reading
Registration is a free and easy way to support our truly independent journalism
By registering, you will also enjoy limited access to Premium articles, exclusive newsletters, commenting, and virtual events with our leading journalists
Already have an account? sign in
Join our new commenting forum
Join thought-provoking conversations, follow other Independent readers and see their replies