The real cost of the economic downturn to Britain's 'squeezed middle' revealed
The average income of a household has fallen from £37,900 to £32,600 ONS figures show
Andrew Grice
Monday 02 December 2013 20:16 Comments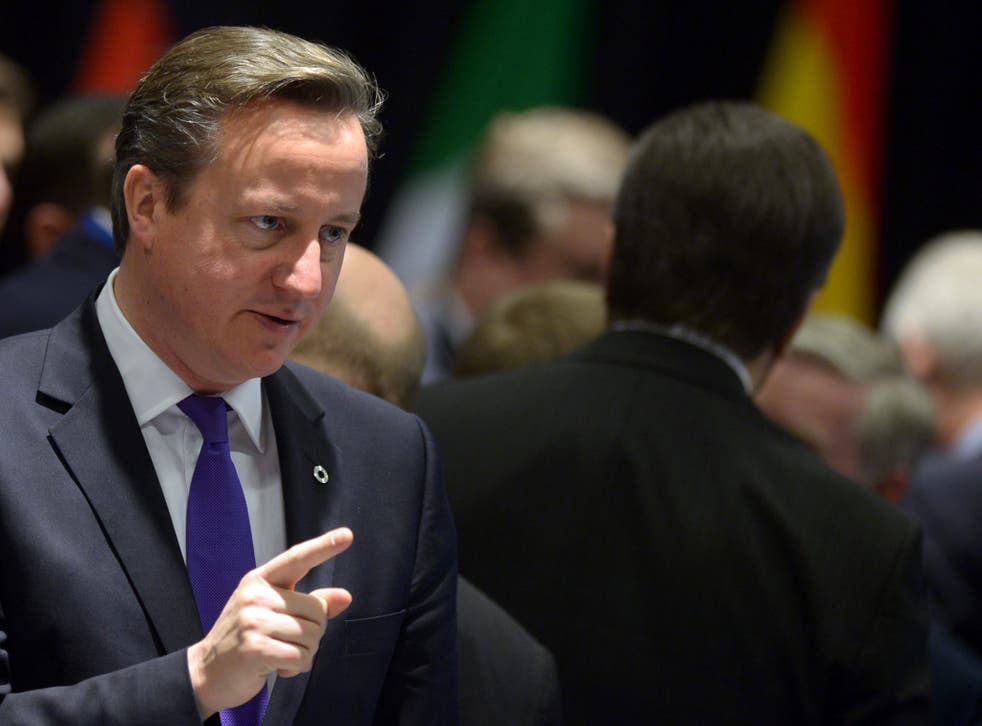 The average income of a household in the "squeezed middle" has fallen from £37,900 to £32,600 since the economic downturn, official figures show.
The Office for National Statistics (ONS) revealed a stark difference in the disposable incomes of retired people and those of working age. In the four years after the financial crisis started in 2007-08, the median income for households dropped overall by 3.8 per cent after inflation. But retired households saw their income rise by 6.1 per cent, while the non-retired suffered a 5.6 per cent fall.
The disparity will reopen the debate about whether better off pensioners should continue to receive universal benefits in the "age of austerity". David Cameron has resisted pressure to review winter fuel allowances, free bus passes and TV licences because he promised to keep them during the 2010 election campaign.
Average earnings from employment and investments for the middle fifth of non-retired households on the income ladder fell from £37,900 to £32,600 between 2007-08 and 2011-12. State benefits for this group rose from £3,100 to £4,600 over the same period. Average direct taxes paid by them fell from £8,700 to £6,800 while indirect tax payments dropped from £6,400 to £6,000.
The Resolution Foundation think tank, which studies low and middle income groups, said the statistics confirmed that the major slowdown in wages and incomes began before the recession.
Matthew Whittaker, senior economist at the foundation, said: "The figures suggest that for many households, a combination of this slowdown and a general fall in incomes since the financial crisis of 2008, may have cancelled many of the gains made in earlier years when incomes and per capita GDP were broadly rising in tandem."
He added: "The figures also reveal a dramatic generational difference - with the incomes of working-age households falling by more than six per cent since 2008 while those of retired households have continued to rise. The pre-crisis slowdown is likely to have been even starker if we looked only at working age households."
Catherine McKinnell, a Labour Treasury spokeswoman, said: "These figures show that disposable incomes for the average working-age household fell by over £1,500 a year in David Cameron's first two years in Downing Street. And after three damaging years of flatlining the cost-of-living crisis under this Government continues as prices are still rising much faster than wages."
Conservative sources pointed out that that incomes started to fall under Labour. A Treasury spokesman said: "We have been clear that the country was made poorer by the economic and fiscal crisis but the only way to raise living standards is to grow the economy and stick to our long-term economic plan that is creating jobs and growth."
The Treasury believes that the link between economic growth and wages has not been broken, giving ministers some ammunition against Labour's claim that ordinary people are not reaping any benefit from the recovery. New Treasury research has raised ministers' hopes that the public will feel better off before the 2015 election.
Register for free to continue reading
Registration is a free and easy way to support our truly independent journalism
By registering, you will also enjoy limited access to Premium articles, exclusive newsletters, commenting, and virtual events with our leading journalists
Already have an account? sign in
Join our new commenting forum
Join thought-provoking conversations, follow other Independent readers and see their replies