The SNP would vote to introduce proportional representation at Westminster, Nicola Sturgeon confirms
The pledge comes despite the nationalists doing well out of the current system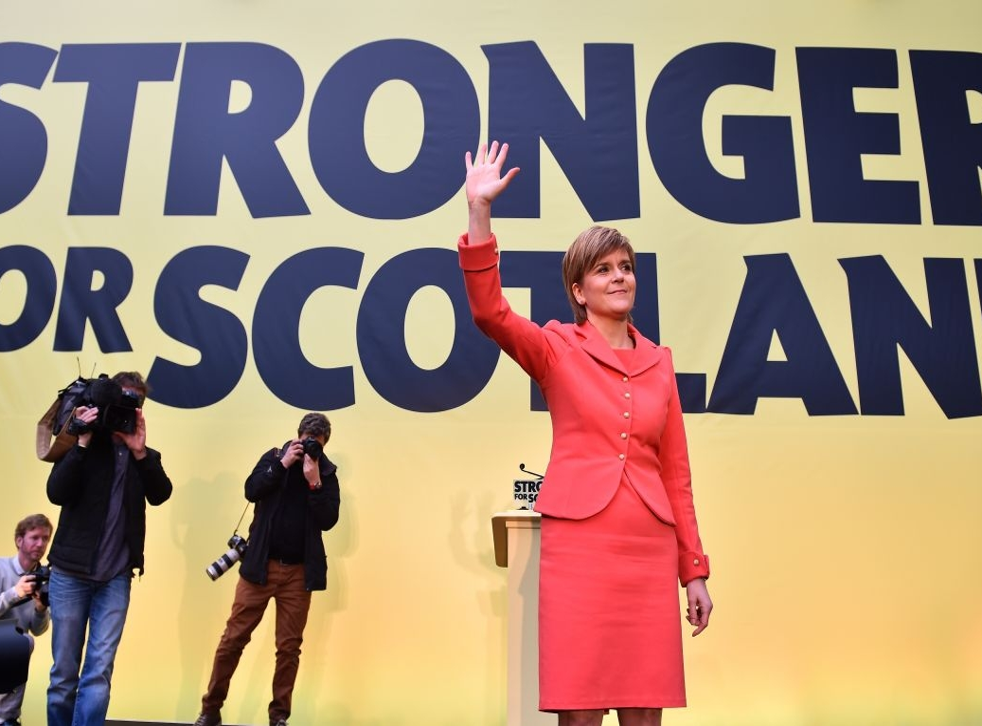 The SNP would vote to introduce proportional representation for Westminster elections, Nicola Surgeon has confirmed.
The Scottish First Minister said that she supported electoral reform despite her party being set to do very well out of the current system.
"I support PR in principle, it's in our manifesto, and the SNP would vote for it."
Successive polls have shown the SNP set to secure over 50% of the vote in Scotland but some projections have seen the party set to take 100% of the country's seats because of Westminster's First Past the Post voting system.
Under a proportional system the SNP would likely see their number of MPs cut in half and more accurately reflect the votes cast north of the border.
With the SNP likely to hold the balance of power after the election the pledge could be important if electoral reform comes back onto the political agenda.
English votes for English laws: What is it all about?

Show all 7
With polls showing Ukip set to take between 10% and 20% of the vote but only a handful of seats there could be renewed demand for a re-think of Britain's voting system.
Ukip and the Green Party both support the introduction of proportional representation. The Liberal Democrats have also been longstanding proponents of reform.
The Conservatives are largely hostile to reform, as is Labour. Some Labour figures have personally come out in favour of PR however, including the shadow business secretary Chuka Umunna and former shadow chancellor Alan Johnson.
During his campaign for leader of the Labour party Ed Miliband said: "I'm not in favour of proportional representation for the House of Commons."
The Labour Party has pledged to hold a constitutional convention to consider reforms to Britain's political system if it wins the general election.
In 2011 voters rejected a referendum to change First Past the Post to the Alternative Vote (AV) system. AV is not a proportional system and was criticised by longstanding proponents of reform.
Ms Sturgeon was speaking at the BBC Scottish leaders debate on Sunday night. Proportional representation is already used for Scottish local elections and Scottish Parliament elections.
Register for free to continue reading
Registration is a free and easy way to support our truly independent journalism
By registering, you will also enjoy limited access to Premium articles, exclusive newsletters, commenting, and virtual events with our leading journalists
Already have an account? sign in
Join our new commenting forum
Join thought-provoking conversations, follow other Independent readers and see their replies