Tories forced to pull Jeremy Corbyn attack video due to breach of copyright
Video contained footage belonging to private YouTube user
Matt Dathan
Tuesday 15 September 2015 19:50 Comments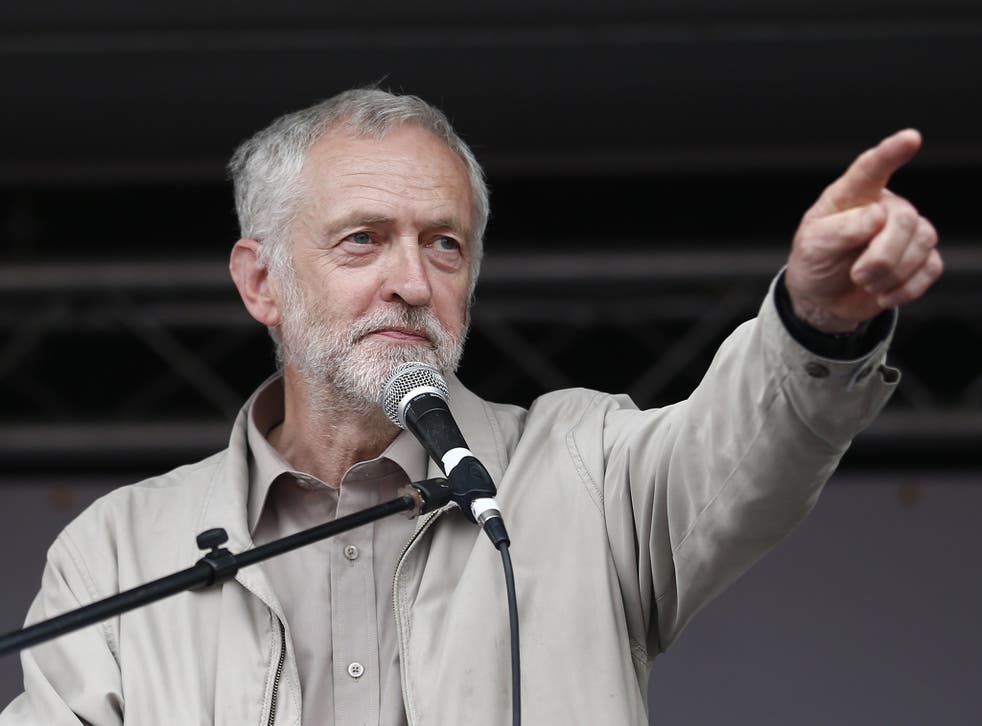 The Tories have been forced to pull their Jeremy Corbyn attack video due to a breach of copyright.
The video showed footage of the new Labour leader's controversial comments on a range of topics before warning that the prospect of him in Downing Street was a "threat to Britain's security".
It shows black and white images and clips of Mr Corbyn followed by stark warnings, set to sinister music and a black backdrop.
The video was released early on Monday morning amid the chaos of Mr Corbyn's first shadow cabinet appointments.
It highlighted comments that emerged last month of him describing Osama bin Laden's death as a "tragedy", widely-covered remarks calling Hezbollah and Hamas "friends" and plays footage of Mr Corbyn saying he wanted to "surrender our nuclear defences" and "dismantle our Armed Forces".
The video has been pulled from YouTube, but the video posted on the Conservative party's Facebook page appears to have edited out the footage relating to the copyright dispute. It has received more than 700,000 views.
It was footage showing him calling for Nato to be scrapped that was the subject of a copyright claim. The footage belongs to YouTube user Adrian Cousins, who took the video of Mr Corbyn speaking at the Dangerous Times festival in 2014:
A tweet sent out by David Cameron containing the same warning to Britain's national security was criticised by the Russian embassy to London.
In a post on Twitter, the embassy suggested that were Russian President Vladimir Putin to accuse a leading opposition party a "threat to national security" it would generate a backlash in the UK media.
The Conservative party is yet to respond to a request for comment.
Register for free to continue reading
Registration is a free and easy way to support our truly independent journalism
By registering, you will also enjoy limited access to Premium articles, exclusive newsletters, commenting, and virtual events with our leading journalists
Already have an account? sign in
Join our new commenting forum
Join thought-provoking conversations, follow other Independent readers and see their replies