Theresa May chief aide's furious text messages to Nicky Morgan after PM's £1,000 trouser comments
'Don't bring that woman to No 10 again', message reportedly says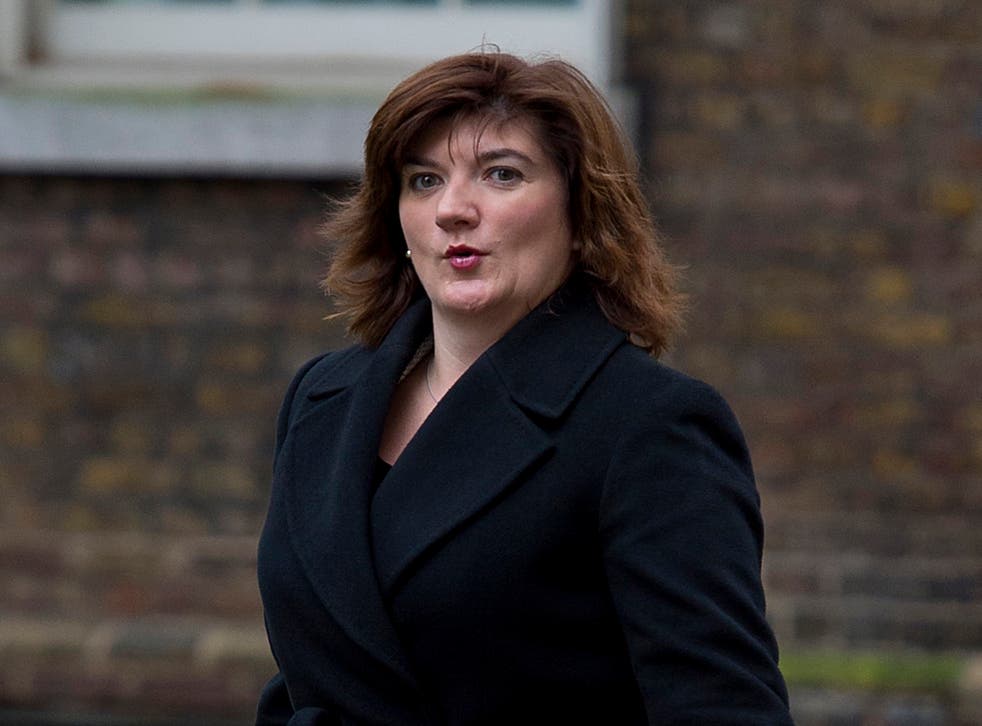 Leaked text messages have revealed how Theresa May's close aide banned a former Education Secretary from Downing Street after she criticised the Prime Minister's £995 leather trousers.
After learning of the cost of the trousers, Conservative MP Nicky Morgan said: "I don't think I've ever spent that much on anything apart from my wedding dress" – leading Ms May to respond that she wanted "to build a country that works for everyone".
The Daily Mail reported that after Ms Morgan made the comments Fiona Hill, Downing Street's joint chief of staff, told another MP, Alistair Burt, who heads the group of soft Brexit advocates that includes Ms Morgan: "Don't bring that woman to No 10 again."
Ms Morgan replied by text: "If you don't like something I have said or done, please tell me directly. No man brings me to any meeting. Your team invites me. If you don't want my views in future meetings you need to tell them."
But Ms Hill had the last word and said: "Well, he just did. So there!" It was understood to refer to Mr Burt having taken Ms Morgan to a previous meeting.
And a few days later Ms Morgan was told she had been removed from the list of MPs who would meet the Prime Minister on Wednesday, the Mail reported.
Theresa May in quotes

Show all 10
An unnamed Tory MP told the paper: "Some people in No 10 are acting like a medieval monarch's courtiers, not responsible civil servants in a modern democracy."
Some MPs in her party believe Ms May relies too heavily on Ms Hill and Nick Timothy, her other chief of staff.
The leak comes after she ordered an inquiry into how a memo cracking down on unauthorised leaks by ministers and civil servants was, itself, leaked.
Cabinet Secretary Sir Jeremy Heywood wrote to senior officials informing them the Prime Minister had demanded urgent action to tighten security in Whitehall.
It included a warning that culprits will face instant dismissal if they are caught.
Join our new commenting forum
Join thought-provoking conversations, follow other Independent readers and see their replies