Theresa May accused of betraying 'just about managing' families she vowed to protect as their living standards plunge
'Working families are facing bigger holes in their budgets worth hundreds of pounds, despite a higher National Living Wage'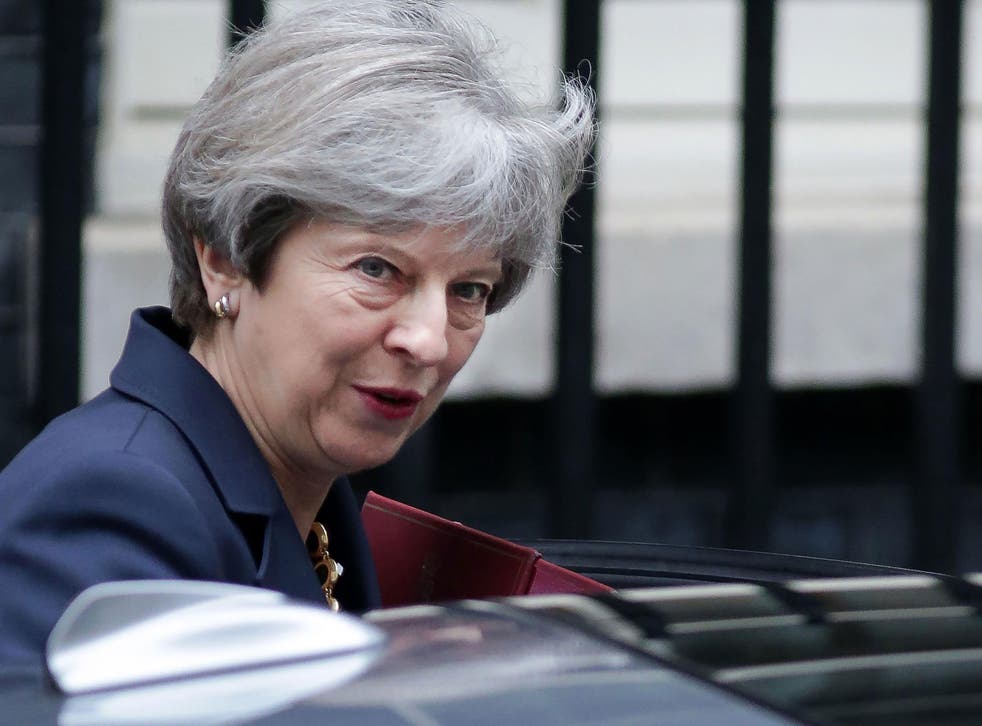 Theresa May is facing fresh accusations of betraying families who are "just about managing", after a new study found them plunging further below a decent standard of living.
The freeze on tax credits and benefits means families with two young children and someone earning the so-called National Living Wage is now left up to £6,240 a year short, it says.
That shortfall – below a minimum income standard (MIS), a sum needed to buy essentials and be part of society – has leapt by as much as £870 in just one year.
Desperate parents are left unable to pay for school trips, new school shoes or birthday or Christmas presents, campaigners are warning.
The conclusions were seized on to urge the Prime Minister to think again after she refused to change course on benefit cuts inherited from David Cameron and George Osborne.
When she reached No10, Ms May vowed to be a different sort of Conservative leader, promising her priority would be people she described as "just about managing".
But the conservative think tank Bright Blue blamed falling living standards among that group on the Government's own "disproportionate and unnecessary reductions in in-work benefits".
"The Prime Minister has spoken of her passion to help those families who are 'just about managing'," said Ryan Shorthouse, its director.
"She had three major opportunities – the Autumn Statement last year, the Spring Budget this year, and the election manifesto – to substantially support them, but she failed to do so. A new approach to welfare reform is desperately needed."
And Tim Farron, the Liberal Democrat leader, said: "Millions of people are facing a squeeze because of the Conservatives' cruel insistence on balancing the books on the backs of the working poor.
"The just-about-managing are being hauled under the waterline. They are being forced to access food banks and live month to month."
The study was carried out by the Joseph Rowntree Foundation, which focused on three examples of families working full time on the National Living Wage and using childcare for two children, aged three and seven. It found:
* A single breadwinner family is £870 a year – or £17 a week – further away from a decent living standard in 2017, leaving them £6,240 below the MIS in total.
* A lone parent faces an additional shortfall of £640 a year – or £12 a week – putting them £3,484 below the standard in total.
* A working couple is now a total of £3,068 below the income level, after an increase of £480 in 2017, or £9 a week.
In April, the "living wage" introduced by Mr Osborne, the former Chancellor, rose from £7.20 an hour to £7.50 an hour.
But Campbell Robb, the Foundation's chief executive, said families were the victims of that rise being dwarfed by the rising cost of living, the benefits freeze and the clawback of in-work benefits, as earnings rise.
"Working families are facing bigger holes in their budgets worth hundreds of pounds, despite a higher National Living Wage and tax cuts," Mr Robb warned.
"Struggling families tell us, as well as juggling the bills, it's things like after school clubs and swimming lessons that must be sacrificed to cover the essentials.
"We need the Government to take action and ensure living standards do not fall backwards. Lifting the freeze on working-age benefits and tax credits must be the start."
Join our new commenting forum
Join thought-provoking conversations, follow other Independent readers and see their replies