Theresa May's 'overly dogmatic' Brexit approach puts access to EU criminal record databases in jeopardy, Liberal Democrats claim
An analysis by the party suggests the European Criminal Records Information System is used 250 times a day by UK police and courts
Ashley Cowburn
Political Correspondent
Sunday 17 September 2017 22:18 Comments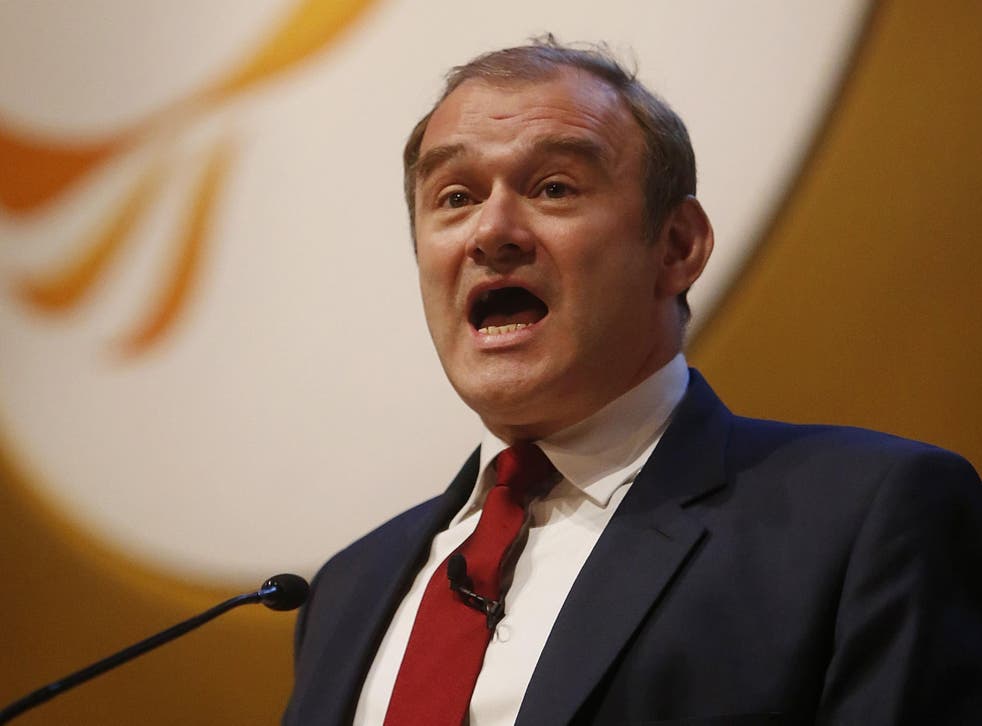 Theresa May's "overly dogmatic" approach to the Brexit negotiations risks police losing access to vital shared criminal databases with the EU used an estimated 250 times a day by UK authorities, the Liberal Democrats have warned.
According to analysis by the party the database that allows UK police forces and courts to check whether EU nationals have prior convictions has been used 61,449 times by the UK between January and August of this year.
Using figures from the European Commission's European Criminal Records Information System (ECRIS) – set up in 2012 – the Liberal Democrats say this is the equivalent of 250 requests per day by UK authorities to access records across the 27 other EU countries.
Ed Davey, the Liberal Democrat home affairs spokesperson, said the Prime Minister's "overly dogmatic approach" to the Britain's exit from the EU risks "robbing our police of access to theses databases and other vital crime-fighting tools".
He said the Government's red line on leaving the European Court of Justice (ECJ) means the Theresa May's administration is unlikely to achieve a Brexit deal that secures access to the vital databases.
"Britain has led the way in developing strong EU cooperation against crime. It would be absurd to throw this all away in the name of an extreme Brexit," he added. "Theresa May should use her Florence speech to drop her ideological opposition to the EU court and make clear Britain's security will come before Tory ideological obsessions."
A previous report by the House of Lords warned that access to this database and others, including Europol, are "mission critical" for the UK's law enforcement agencies in tackling terrorism and serious crime.
Brexit: the deciders

Show all 8
It comes after the Brexit Secretary David Davis proposed a new treaty between Britain and the EU aiming to ensure that security links are unhindered by Brexit and citizens are protected from crime and terror.
The Department for Exiting the European Union (DExEU) has drawn up proposals for a new treaty to give legal backing to intelligence, law enforcement and criminal justice partnerships after 2019 – the deadline for the Brexit negotiations.
"In the face of ever-growing and increasingly cross-border threats, Britain wants to carry on an intensify this type of collaboration and agree a new framework for continued working," the department added.
Register for free to continue reading
Registration is a free and easy way to support our truly independent journalism
By registering, you will also enjoy limited access to Premium articles, exclusive newsletters, commenting, and virtual events with our leading journalists
Already have an account? sign in
Join our new commenting forum
Join thought-provoking conversations, follow other Independent readers and see their replies