Theresa May: Child sex abuse runs through British society like 'a stick of Blackpool rock'
Home Secretary said child abuse that has emerged so far is just 'the tip of the iceberg'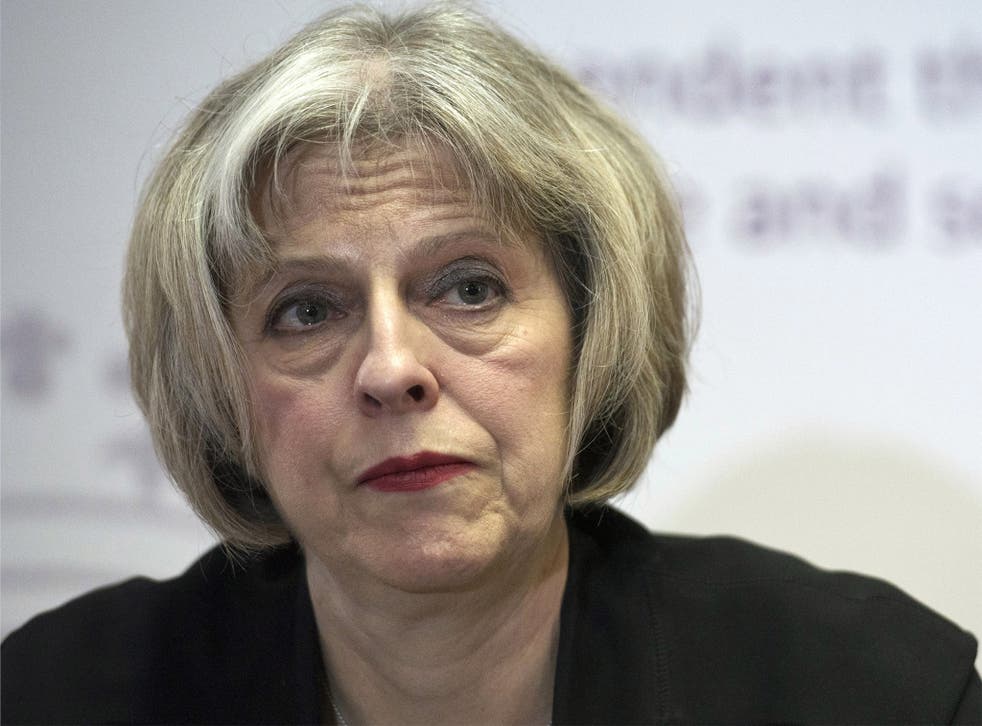 People in Britain do not yet "appreciate the true scale" of child sexual exploitation that runs through society "like a stick of Blackpool rock", Home Secretary Theresa May has warned.
Writing in The Daily Telegraph, the Home Secretary said that following a major inquiry into child abuse, currently led by Justice Lowell Goddard, "we will never look at society in the same way again."
She warns that the trail will lead into schools, hospitals, churches and youth clubs as well as "many other institutions that should have been places of safety but instead became the setting for the most appalling abuse". She described revelations up to this point as "just the tip of the iceberg".
May set up the inquiry into child abuse following revelations about crimes committed by the deceased DJ Jimmy Savile as well disclosures regarding abuse in Derby, Oxford and other alleged paedophile rings across the country.
There have further been a number of allegations about a Westminster paedophile ring.
She wrote: "The inquiry won't probe individuals but where there is evidence a person has abused their position – no matter how high or low that position – it will be passed to the police to investigate.
"If there has been a cover-up, we will uncover it. And if perpetrators of child sex abuse are found, they will be brought to justice."
Justice Goddard, a New Zealand High Court judge, was named by May as the new head of the inquiry in February. It will examine allegations of an establishment cover-up of abuse spanning decades.
Justice Goddard's appointment followed the stepping down of two former chairmen, Fiona Woolf and Baroness Butler-Sloss.
Woolf stepped down after her previous social links with ex-Home Secretary Leon Brittan, who has been accused of "multiple child rape" whilst Butler-Sloss' late brother was attorney general in the 1980's.
In her piece, May cites pressure from victims of sexual abuse as to the reason why the two stepped down from the panel: "We did not realise the degree to which survivors mistrusted the political establishment."
Register for free to continue reading
Registration is a free and easy way to support our truly independent journalism
By registering, you will also enjoy limited access to Premium articles, exclusive newsletters, commenting, and virtual events with our leading journalists
Already have an account? sign in
Register for free to continue reading
Registration is a free and easy way to support our truly independent journalism
By registering, you will also enjoy limited access to Premium articles, exclusive newsletters, commenting, and virtual events with our leading journalists
Already have an account? sign in