Conservative leadership election: Poll finds Theresa May most popular candidate, even among Leave voters
Around 64 per cent of Leave voters have a positive opinion of Home Secretary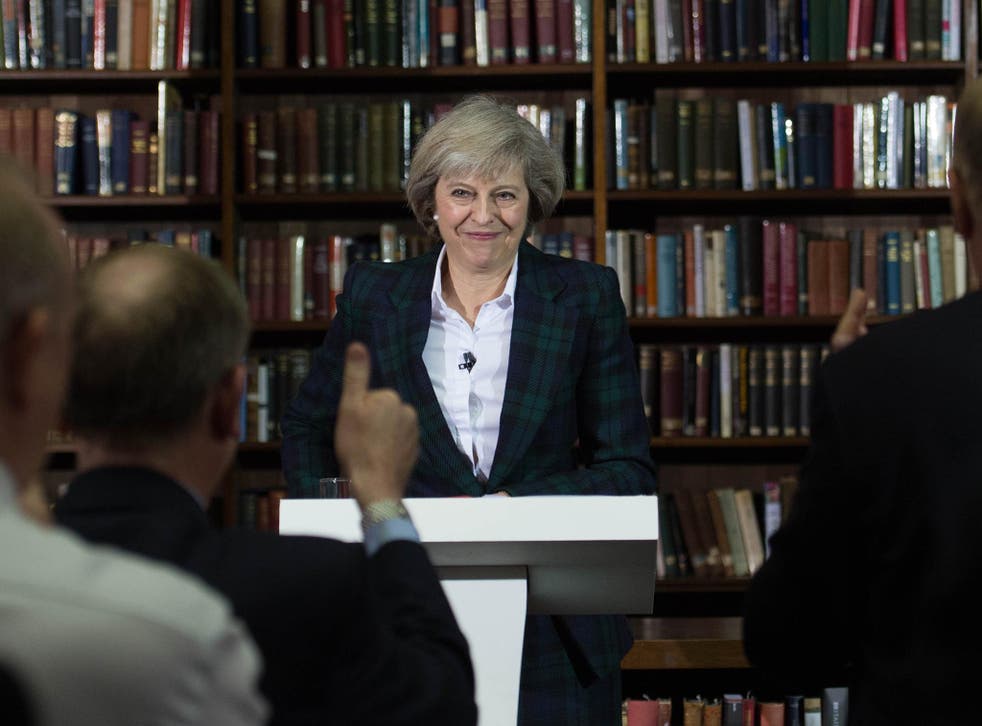 Theresa May is the most popular candidate in the Conservative Party leadership race - even among leave voters, a poll has revealed.
The Home Secretary, who backed the Remain campaign in the run-up to the EU referendum, is also the most well-known of the contenders fo the Tory crown, according to the YouGov poll published Saturday.
Members of the public were asked whether or not they knew enough about each of the leadership candidates to be able to give an opinion, and those who did were asked to say whether their opinion was positive, negative or neutral. They were also asked how they voted in the EU referendum on 23 June.
Responses revealed 45 per cent of people felt they knew enough about Ms May to have an opinion, which showed her to be the most-well known candidate.
Only 37 per cent of people said they were able to give an opinion on rival Michael Gove, and only 16 per cent knew enough about Andrea Leadsom.
Theresa May was also by far the most well-liked candidate: with 55 per cent of those able to give an opinion about her giving a positive one, including 64 per cent of Leave voters.
Only 19 per cent of Leave voters said they had a negative opinion of Ms May, despite her backing the campaign to remain in the EU.
Only 25 per cent of those with an opinion about Michael Gove had a positive one.
Mr Gove is especially disliked by Remain voters, less than 5 per cent of whom had a positive opinion of him, compared to 89 per cent who had a negative opinion. Just over half of Leave voters said they had a positive opinion of Mr Gove.
Sources say Ms May will not promise that EU migrants currently living in the UK will be allowed to stay after Brexit, as this could lead to an "influx" of migrants to the country.
"She was saying it's unwise to promise right now that all EU nationals living in Britain should be able to stay indefinitely," a source close to Ms May told The Independent.
"If we made that promise, you could just see a huge influx… Of EU nationals who would all want to come here while they still had the chance."
Ms May has said, if elected leader of the Conservative Party, she will establish a department for Brexit before triggering Article 50.
Join our new commenting forum
Join thought-provoking conversations, follow other Independent readers and see their replies