Conservative councillor slams Theresa May's 'dementia tax' care plan
Pensioners will "die quicker" under the Prime Minister's plans to means test the winter fuel allowance, claims Southend Council Leader John Lamb
Greg Wilford
Saturday 20 May 2017 16:39 Comments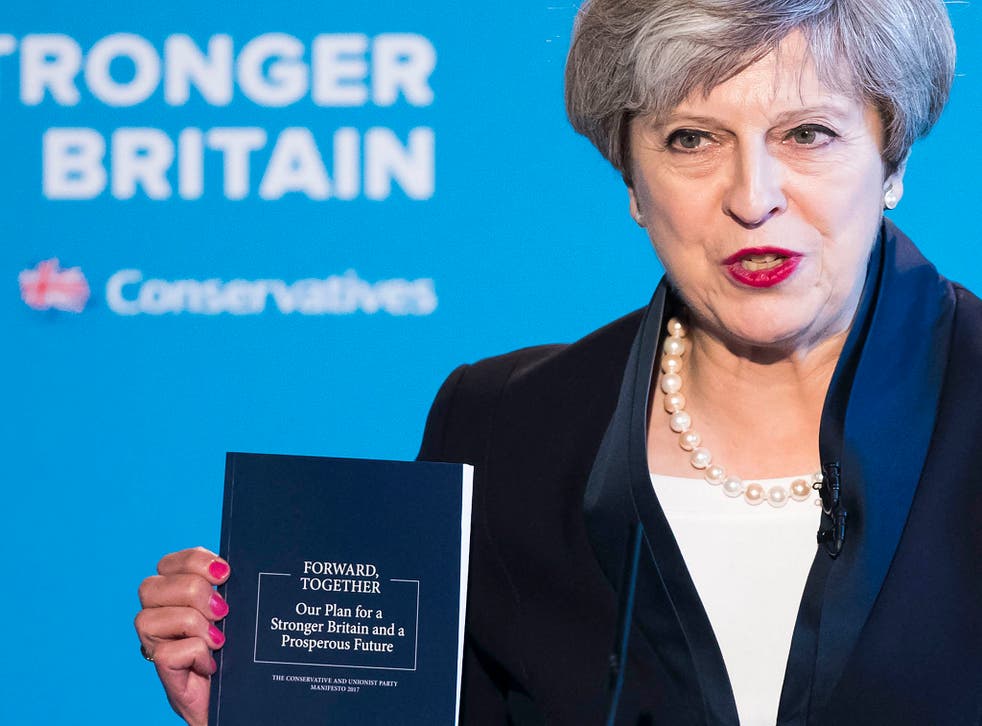 A Conservative council leader has lashed out against Theresa May's "dementia tax" care plan and warned that her pledge to means test the winter fuel allowance could see pensioners "die quicker".
John Lamb claimed his party's planned social care overhaul will hit hard-working families and could lead to people's homes being taken from them after they die.
The Southend Council Leader was reacting to the Prime Minister's plan for tens of thousands more people to pay for care costs from their estates - a move Labour has dubbed the "dementia tax".
The Conservatives say taxpayers' last £100,000 will be protected – up from the current level of £23,250 – and insist that nobody will be forced to sell their home to fund care costs while they are alive.
But the value of people's homes will be counted when determining how much they should pay for care at home, which has triggered anger some Tory candidates.
Mr Lamb told the Southend Standard: "These people have worked all their lives to build up their assets. They are now saying 'we won't take your home while you're alive but we'll take it from you when you are dead'."
He added: "Adult social care is going to be a big burden and we need more money but not by hitting pensioners' families, especially when we are sending aid to other countries to help fund their space and arms programmes."
The council leader also weighed in on Ms May's pledge to means test the winter fuel allowance, an annual payment of up to £300 for more than 12 million pensioners.
The Conservatives have said their proposed means test would be related to income, but have not indicated who would qualify or what the threshold would be.
Mr Lamb said: "They are saying 'turn your heating off and you'll die quicker then we can take your home. It's totally wrong and I will be making very strong representations to my own group and lobbying MPs. I am against any reduction in the winter fuel allowance unless someone is earning more than £80,000 to £90,000 gross a year.
"Pensioners have no control over fuel and energy prices. They still have a lot to pay out. I think pensioners will just switch off the heating. It's something pensioners shouldn't have to be worrying about. As you get older you feel the cold more."
Register for free to continue reading
Registration is a free and easy way to support our truly independent journalism
By registering, you will also enjoy limited access to Premium articles, exclusive newsletters, commenting, and virtual events with our leading journalists
Already have an account? sign in
Join our new commenting forum
Join thought-provoking conversations, follow other Independent readers and see their replies