Theresa May 'cut series of measures' designed to tackle child obesity
Curbs on junk food advertising and restrictions on unhealthy product placement in supermarkets were among measures dropped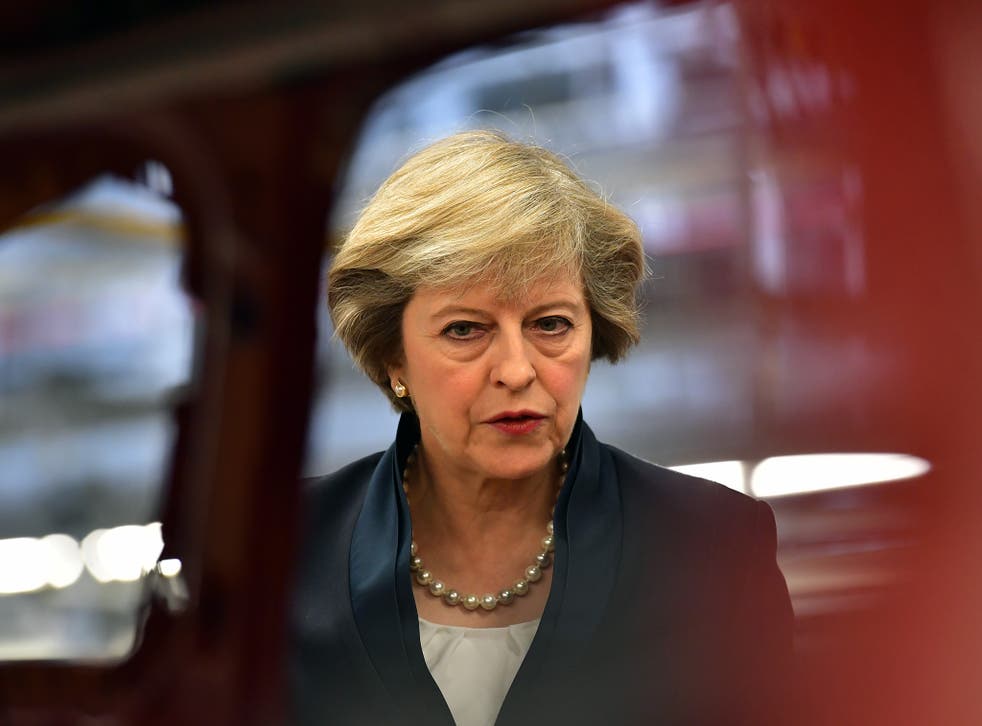 Theresa May's Government has been accused of watering down a raft of plans designed to slash Britain's childhood obesity levels after she replaced David Cameron.
Curbs on junk food advertising and restrictions on unhealthy product placement in supermarkets were among measures cut from a draft of the Government's childhood obesity strategy before it was published, Channel 4's Dispatches programme will claim on Monday.
The programme will claim a first draft it has been leaked also contained a pledge to halve the number of chronically overweight minors by 2026 – a cut of some 800,000 cases.
This, it says, was changed to a pledge to "significantly reduce" the number of chronically overweight minors when the full strategy was released in August.
Celebrity chef and healthy food campaigner Jamie Oliver told the programme: "This should go to the Trades Description Act because that says an 'action plan' and there's hardly any action in there.
"When you look at how the plan came out at midnight, next to the A-level results, while the whole of Government's on holiday, it absolutely screams out 'we don't care'."
The programme will claim a raft of proposals were removed from the published strategy, including:
Forcing restaurants, cafés and takeaways to put calorie information on menus
Making supermarkets remove junk food from around checkouts and the end of aisles
Limiting buy-one-get-one-free and other multi-buy discounts of unhealthy foods
Curbs to junk food advertising, including commercial breaks in and around popular Saturday night television programmes
Doctors, health campaigners and politicians criticised the long-awaited proposals to tackle child obesity when they were unveiled in August.
Key elements of the plan include cutting sugar in foods eaten by children by 20 per cent and a tax on sugary drinks to raise money for school sports.
However, ministers were accused at the time of watering down the strategy, which Health Secretary Jeremy Hunt had previously said needed to be a "game-changing moment" to tackle a "national emergency".
Tam Fry, from the National Obesity Forum, said: "In the 17-year history of the Forum, we have witnessed a succession of government obesity strategies peter out well before the target dates set for them and the apparent commitment by David Cameron and [former Chancellor] George Osborne to tackle the epidemic was the last hope we had for meaningful action.
"That has now gone. We have been repeatedly warned that obesity will bring down the NHS and we will all suffer it if does.
"It is millions of children, however, who will suffer most and that is unforgivable."
A Department of Health spokesman described the Government's published plan as "groundbreaking", adding: "No other developed country has done anything as ambitious.
"The Government has intentionally taken a careful and measured approach which will reduce obesity.
"We are taking bold action through the Soft Drinks Industry Levy to cut the amount of sugar consumed by young people. Alongside this, our restrictions on advertising and promotion are among the toughest in the world.
"These steps will make a real difference to help reverse a problem that has been decades in the making, but we have not ruled out further action if the right results are not seen."
'Dispatches: The Secret Plan To Save Fat Britain' is on Channel 4, Monday at 8pm
Register for free to continue reading
Registration is a free and easy way to support our truly independent journalism
By registering, you will also enjoy limited access to Premium articles, exclusive newsletters, commenting, and virtual events with our leading journalists
Already have an account? sign in
Register for free to continue reading
Registration is a free and easy way to support our truly independent journalism
By registering, you will also enjoy limited access to Premium articles, exclusive newsletters, commenting, and virtual events with our leading journalists
Already have an account? sign in
Join our new commenting forum
Join thought-provoking conversations, follow other Independent readers and see their replies