Theresa May dealt fresh blow as Supreme Court judge highlights potential hurdle to starting Brexit
Lady Brenda Hale said a "simple Act of Parliament" may not be sufficient to start the process, arguing a 'comprehensive replacement' of a 1972 Act may be needed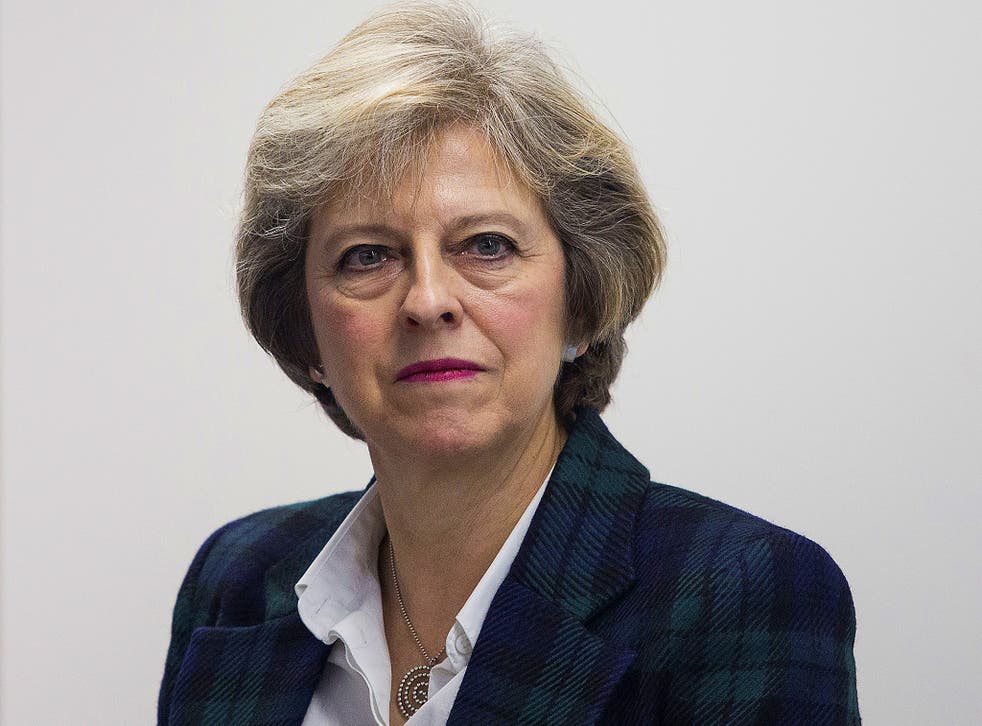 A Supreme Court judge has suggested "comprehensive" legislation may be required to trigger Brexit, potentially delaying the move for two years.
In a dramatic intervention, Lady Brenda Hale said a "simple Act of Parliament" may not be sufficient to start the process, arguing replacement of the 1972 Act that took Britain into the EU in the first place may be needed.
Theresa May has promised a 'Great Repeal Bill' to end the supremacy of that 1972 Act in UK law, but it will not even be brought forward until next May's Queen's Speech.
Landmark Brexit Ruling: What happened and what happens next?
And, because it will first enshrine all existing EU law into British law, before unwanted parts are repealed – an enormously complex process - it may not be completed until 2019.
The Prime Minister has vowed to invoke the Article 50 notice by the end of March next year, with the aim of leaving the EU altogether within two years and no later than spring 2019.
To add to the controversy, Lady Hale is one of the 11 justices who will hear next month's Government appeal to the Supreme Court for the right to bypass Parliament when it triggers Article 50.
Her comments came in a speech delivered in Malaysia, in which she pointed out the "referendum was not legally binding on Parliament".
Lady Hale explained how the High Court ruled against the Government on the grounds that it did not have the right to use the Royal Prerogative to invoke Article 50 alone.
She said: "The argument is that the European Communities Act 1972 grants rights to individuals and others which will automatically be lost if the Treaties cease to apply.
"Such a result, it is said, can only be achieved by an Act of Parliament.
"Another question is whether it would be enough for a simple Act of Parliament to authorise the government to give notice, or whether it would have to be a comprehensive replacement for the 1972 Act."
It is the first time any senior person – let alone a Supreme Court judge, about to hear the crucial case – has raised the prospect that it may be legally impossible to kick-start the EU exit next year.
Lady Hale also confirmed that all 11 current serving justices will hear the case, because it is of "such fundamental constitutional importance".
And she added: "But the case is destined for our court, so I must say no more."
Iain Duncan Smith reacted with fury to Lady Hale's suggestion that it could be legally impossible to kick-start Brexit next year, because repeal of the 1972 Act may not be completed until 2019.
The former Cabinet minister told Sky News that the Supreme Court Deputy President had "always been opposed to Britain leaving EU" – predicting a "constitutional crisis" if such a ruling is made.
Brexit Concerns

Show all 26
A Supreme Court spokesman said: "Lady Hale was simply presenting the arguments from both sides of the Article 50 appeal in an impartial way for an audience of law students, as part of a wider lecture on constitutional law.
"One of the questions raised in these proceedings is what form of legislation would be necessary for Parliament to be able to lawfully trigger Article 50, if the government loses its appeal.
"A number of politicians have raised the same question. Though it was not dealt with explicitly in the High Court judgment, it is not a new issue. In no way was Lady Hale offering a view on what the likely outcome might be."
Join our new commenting forum
Join thought-provoking conversations, follow other Independent readers and see their replies