Theresa May says Donald Trump is free to pull out of the Paris Agreement on climate change if he wishes
'It's up to the President of the United States to decide what position the United States is going to take on this matter'
Rob Merrick
Deputy Political Editor
Thursday 01 June 2017 13:39 Comments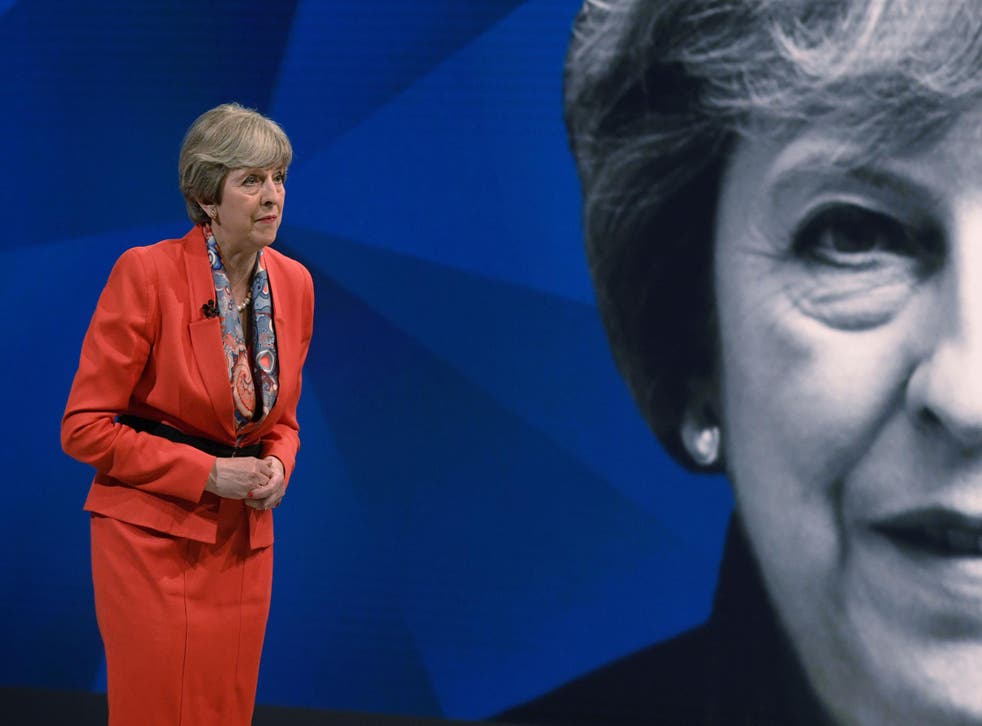 Theresa May says Donald Trump is free to pull out of the Paris Agreement if he wishes, refusing to criticise his undermining of efforts to fight catastrophic climate change.
The Prime Minister declined to echo other EU leaders who have urged the leader of the world's largest economy - and second greatest polluter – to think again.
"It's up to the President of the United States to decide what position the United States is going to take on this matter," she told reporters on the campaign trail.
Ms May did point out that she, and other G7 leaders, had "made clear" their determination to push ahead with the Paris Agreement at last week's summit.
But she refused to agree that Mr Trump's looming decision – expected tonight – would be a "blow", or dent the so-called special relationship.
It is feared that other countries will follow the US in pulling out of the Paris deal, fatally weakening international efforts to keep global temperatures below the level that would trigger deadly climate change.
It is estimated that US withdrawal would add up to 3bn tonnes of extra carbon dioxide to the atmosphere every year, by itself raising the global temperature by 0.1-0.3C by the end of the century.
The 2015 Paris Accord aims to keep global temperatures "well below" the level of 2C above pre-industrial times and "endeavour to limit" them even more, to 1.5C.
The White House has signalled that Mr Trump is likely to pull out of the agreement, although the confirmation is not expected to come until 7pm, British time.
The likely decision has been criticised by everyone from German Chancellor Angela Merkel to the Kremlin and China's Premier Li Keqiang.
Even Boris Johnson, the Foreign Secretary, said Britain wanted "to see America continue to show leadership on climate change" – while Home Secretary Amber Rudd called it "disappointing".
The comments came as the Prime Minister attempted to brush off a fresh opinion poll, suggesting Britain is heading for a hung Parliament, insisting only "one poll matters" – on election day itself
Ms May refused to criticise the President as she dodged a series of other questions, including:
* What are the "dire consequences" she is warning about, if the Brexit negotiations fail.
* Whether the £8bn pledged for the NHS would be extra money – saying simply "look at our record".
* What level of economic damage she would be willing to accept as the price of lower immigration – sticking to her pledge to cut it to "tens of thousands".
* Whether she watched the TV debate she declined to take part in – replying: "Amber Rudd did an absolutely excellent job".
During her speech, the Prime Minister sought to paint a bright future for Britain if she is trusted to compete Brexit, claiming: "The promise of Brexit is great, the opportunities before us enormous.
"Because if we get Brexit right, then together we can do great things. We can build a Britain beyond Brexit that is stronger, fairer and more prosperous than it is today."
But Nick Clegg, the Liberal Democrat Europe spokesman, branded the speech "delusional", saying: "Only a year ago, Theresa May declared that being in the EU makes us more secure, more prosperous, more influential.
"The relentlessly upbeat assessment of Brexit in her speech today is a U-turn of epic proportions. It is also dangerous, because it is calculated to distract attention from the shark-infested waters which we are now entering."
Register for free to continue reading
Registration is a free and easy way to support our truly independent journalism
By registering, you will also enjoy limited access to Premium articles, exclusive newsletters, commenting, and virtual events with our leading journalists
Already have an account? sign in
Join our new commenting forum
Join thought-provoking conversations, follow other Independent readers and see their replies