Theresa May faces a growing Tory revolt over energy price cap on the eve of Conservative conference
Almost 80 Tory MPs have signed a letter calling on the Government to live up to election promises on a price cap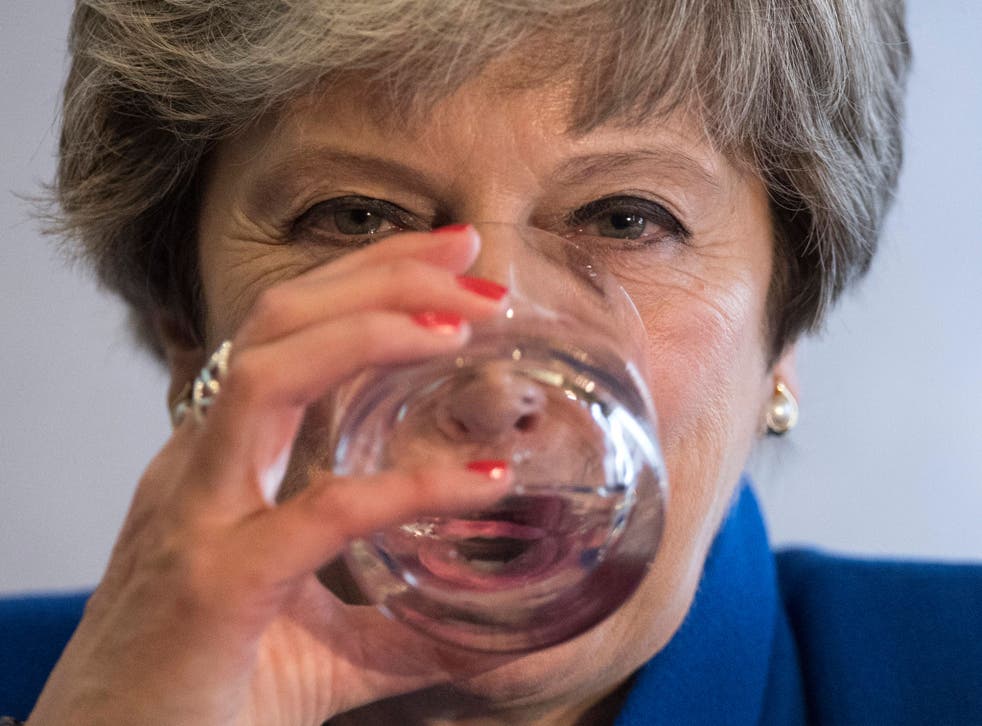 Theresa May faces a growing revolt on the eve of Conservative conference over her plans to tackle high energy prices, with almost 80 Tory MPs signing a letter demanding she live up to promises made at the election.
The Conservatives include a string of former ministers and have been joined in their call by dozens of MPs from other parties.
If the Prime Minister does not act, one plan under consideration is to force an amendment introducing a cap into this autumn's Budget legislation, which could be potentially embarrassing for a weakened Ms May.
The Prime Minister promised to help millions of people with a form of energy bill cap for households, but passed responsibility for the plan to Ofgem which has since watered it down.
A total of 76 Conservatives MPs have joined forces with 116 Labour, SNP and Green members in the cross-party drive to give families price protection against "stitch-up" energy firms.
They include former cabinet ministers Stephen Crabb, Andrew Mitchell, Maria Miller, Caroline Spelman and David Jones, with Robert Halfon, Helen Grant, Dan Poulter and Greg Knight among other ex-frontbenchers.
The Tory MP behind the move, John Penrose, said: "For decades the Big Six energy companies have ripped off 17 million consumers. And yet Ofgem have chosen to stand idly by, leaving 15 million customers on [standard variable tariffs] to be preyed upon.
UK news in pictures

Show all 50
"If Ofgem won't challenge the Big Six and stand up for consumers, the Government should replace it and implement the energy price cap itself."
In May the Prime Minister said she was "making a promise" that the Conservatives would protect "around 17 million families on standard variable tariffs" by introducing a cap on household bills.
The Conservative election manifesto promised to extend an existing cap for the four million homes with pre-payment meters to "more customers".
But following the election ministers passed responsibility for implementing the plan to Ofgem, after which the energy regulator published watered-down proposals which would protect just two million households.
Earlier this month, Greg Clark reaffirmed the Government's commitment to the policy, that Ofgem already has legal powers to impose an energy cap and that "the ball is in its court" not Parliament's.
Mr Penrose, who organised the letter with the support from Labour's Caroline Flint and the SNP's Patricia Gibson, added: "This was a manifesto pledge in the Conservative, Labour and SNP election campaigns, and the breadth and depth of cross-party signatures on this letter shows huge support for the Government to get this through Parliament."
An energy price cap has huge support from the public. More than 120,000 people have signed a 38 Degrees petition asking the Government to deliver their election promise.
Greg Jackson, CEO of new supplier Octopus Energy, also backed action saying: "Britain's energy market is grotesquely distorted and hugely rigged against consumers. Current proposals are so limited that they do nothing to create a transparent and functioning market that could harness competition and bring down prices for everyone."
A BEIS spokesperson said: "The Government is determined to see the huge detriment suffered by loyal energy consumers addressed. The Business Secretary asked Ofgem to advise on what measures it will take to safeguard consumers and, while we await the regulator's proposals, we remain prepared to legislate if necessary."
Register for free to continue reading
Registration is a free and easy way to support our truly independent journalism
By registering, you will also enjoy limited access to Premium articles, exclusive newsletters, commenting, and virtual events with our leading journalists
Already have an account? sign in
Join our new commenting forum
Join thought-provoking conversations, follow other Independent readers and see their replies