Theresa May still refuses to publish report on Saudi Arabia funding of UK extremists
Home Office spokesman has admitted the report may never be released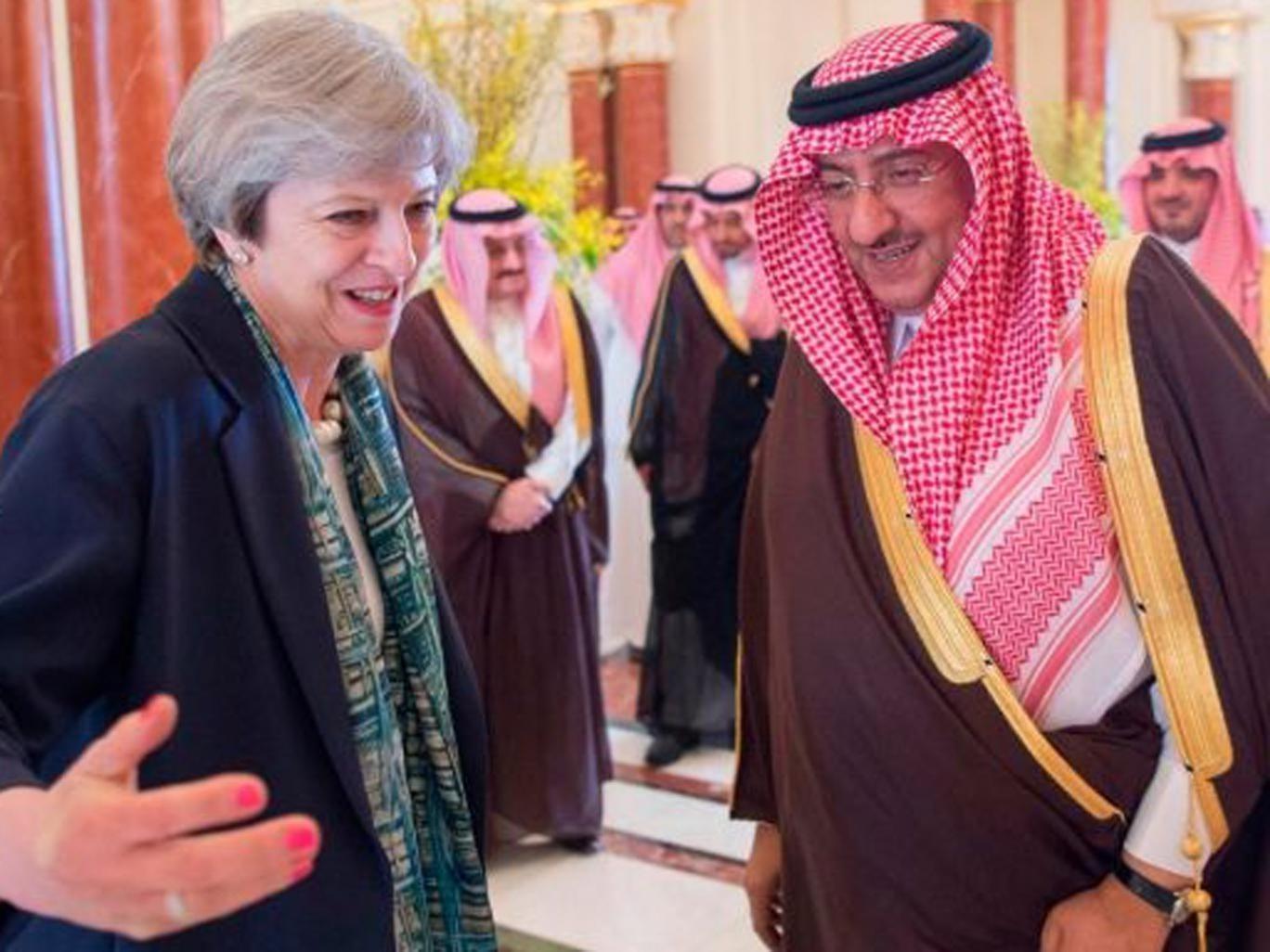 Theresa May has been accused of burying a report about Saudi Arabian funding of Islamist extremism in the UK for fear it may damage relations with their ally.
The report, which was originally commissioned by David Cameron in January last year, was due to be completed by last Easter and is believed to have been in Ms May's possession for at least six months.
The study, which began while Ms May was still Home Secretary, was designed to examine the origins and scale of funding of terror groups in the UK with an additional remit to follow international funding streams.
It is believed the report was commissioned as part of a deal struck with the Liberal Democrats to gain their support for British airstrikes against Syria in December 2015.
In a response to a parliamentary question asked by Green MP Caroline Lucas, Ms May said: "The review into the funding of Islamist extremism has improved the Government's understanding of the nature, scale and sources of funding for Islamist extremism in the UK.
"Ministers are considering advice on what is able to be published and will report to Parliament with an update in due course."
Last month, a spokesman for the Home Office admitted to The Guardian that the report may never be published as its contents were "very sensitive".
Since coming to power in July last year Ms May has courted the conservative kingdom, which is one of the main buyers of UK-made arms.
Earlier this year, the Government approved £3.5bn-worth of arms exports licences to the Gulf state.
Several British ministers have visited Saudi Arabia over the last year to cultivate trading relationships as the UK looks for post-Brexit trading partners and the kingdom, under new Crown Prince Mohammad Bin Salman, is trying to diversify its economy away from oil.
The 10 developed countries suffering the most deaths from terrorism
Show all 10
Ms Lucas called the delay "astonishing", telling The Guardian: "To defeat terror it's vital that politicians have full view of the facts, even if they are inconvenient for the government."
Several political leaders have condemned the delay with Labour leader Jeremy Corbyn castigating the government for not addressing Saudi Arabia when talking about the need to tackle Islamist extremism.
In a speech in Carlisle on the election trail he said the "difficult conversations" Ms May wants to have about extremism need to start with "Saudi Arabia and the Gulf states".
"It is no good Theresa May suppressing a report into the foreign funding of extremist groups. We have to get serious about cutting off the funding to these terror networks, including Isis, here and in the Middle East," he said.
Join our commenting forum
Join thought-provoking conversations, follow other Independent readers and see their replies