Theresa May is being held hostage over Brexit by 'curious cabal of old men', says Nick Clegg
Former Deputy Prime Minister describes Britain's exit from EU as 'ideological coup'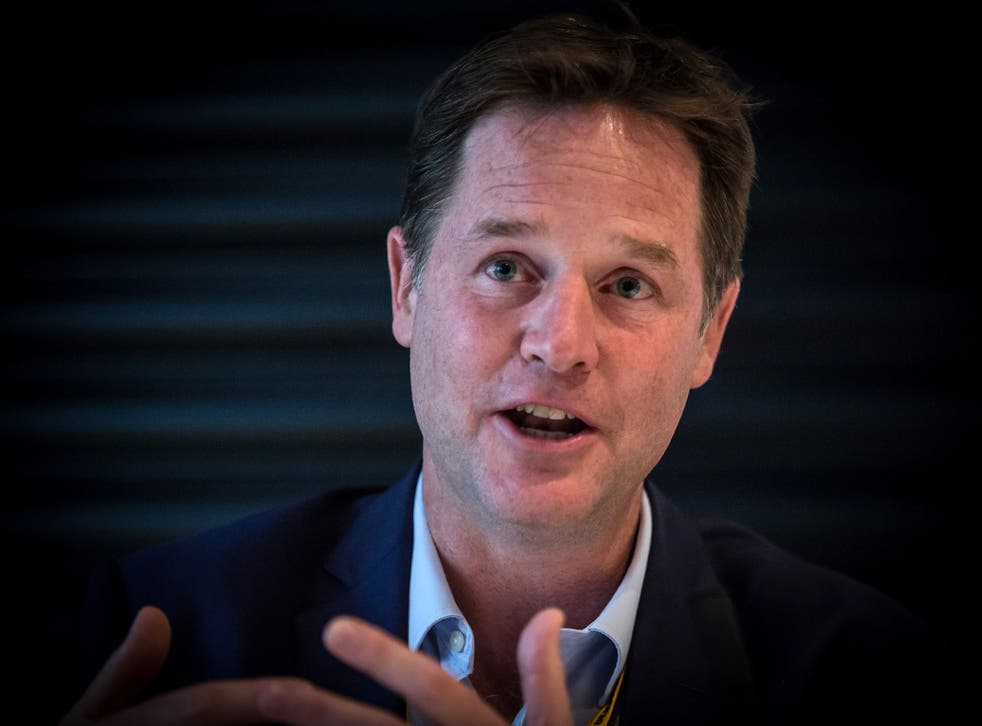 Nick Clegg has accused Theresa May of being held "hostage" over Brexit by a "curious cabal of old men".
The former Deputy Prime Minister described Britain's exit from the European Union as an "ideological coup" carried out by powerful right-wing media figures such as The Sun's Rupert Murdoch and Paul Dacre, editor of the Daily Mail.
The 50-year-old insisted it was not "conspiracy stuff" in an interview with The Guardian. "What lurks behind Brexit is an ideological coup, in many ways a domestic one. Brexit is a means by which a low-state, low-protection, low-welfare, libertarian approach to governance is seeking to take over the commanding heights of British politics," he said.
Mr Clegg accused Brexiteers of taking "intellectual inspiration" from the Tea Party movement – an American conservative movement within the Republican party that aims to lower taxes and reduce government spending.
The former Liberal Democrat leader said media owners in favour of Brexit wanted to turn Britain into an offshore haven, and the Conservative Party's most fervent pro-Leavers had plans for mass deregulation once Britain was outside the EU.
To combat the effects of a hard Brexit, Mr Clegg called on centrist MPs to join together to take on pro-Brexit Tories in Parliament.
"No one can beat the Conservatives on their own so it's not that complicated - we're condemned to work together," he said.
Brexit: Gibraltar furious Spain has veto over its future
"I would welcome and embrace more thinking and writing and talking and speaking amongst liberal Conservatives, one-nation Conservatives, Liberal Democrats, centre-ground Labour folk who want to mount a proper ideological response to that."
How Brexit affected Britain's favourite foods from Weetabix to Marmite

Show all 8
Mr Clegg, speculating as to why the Conservative Party continued to be successful, told the newspaper the Tories had a "remorseless nose for power," and that for them the act of ruling was more important than any political ideology.
Join our new commenting forum
Join thought-provoking conversations, follow other Independent readers and see their replies