Theresa May sides with EU leaders and urges Donald Trump not to abandon historic Iranian nuclear deal
'The PM reaffirmed the UK's strong commitment to the deal alongside our European partners, saying it was vitally important for regional security,' a Number 10 spokesman said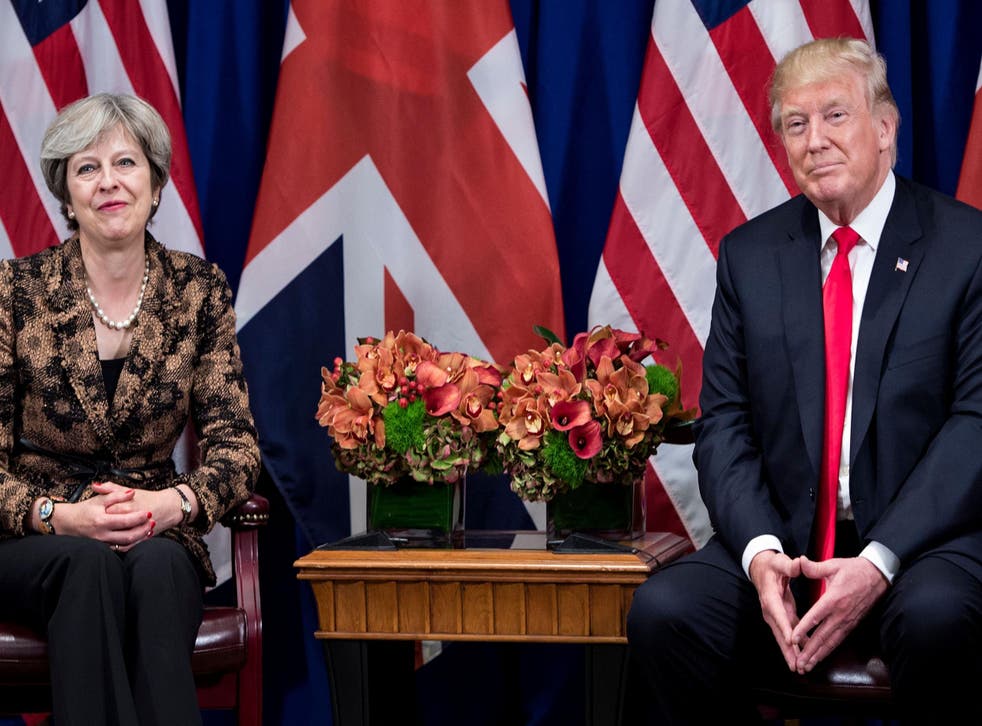 Theresa May has sided with her EU counterparts urging Donald Trump not to abandon the historic Iranian nuclear deal, as it is "vitally important for regional security".
Highlighting the importance of the deal – days ahead of an anticipated announcement from the US President on whether or not to certify the 2015 agreement – Downing Street said the Prime Minister had spoken with Mr Trump in a phone call.
"The PM reaffirmed the UK's strong commitment to the deal alongside our European partners, saying it was vitally important for regional security," a Number 10 spokesman said.
They added: "The PM stressed that it was important that the deal was carefully monitored and properly enforced. Mrs May and the president also discussed the need for the UK, US and others to work together to counter destabilising Iranian activity in the region.
"The PM and president agreed that their teams should remain in contact ahead of the decision on recertification.
Mr Trump is expected to decide this week whether he will withdraw his support for the deal, which lifted crippling economic sanctions on the Iranian regime in return for the restriction of nuclear activities in the region. He has previously referred to the deal as "an embarrassment to the United States" while attending the United Nations General Assembly.
If the US President does decertify the landmark deal then its fate will be decided in Congress within 60 days.
France and Germany – also signatories of the deal – have also called on Mr Trump not to scrap the deal. Emmanuel Macron, the French President, has previously said it would be a "big mistake" for the US to withdraw from the agreement and risked Iran entering into a "situation very similar to the North Korean situation".
Boris Johnson, the Foreign Secretary, added that the deal, signed by Mr Trump predecessor in the White House, Barack Obama, an "historic achievement". He is set to meet the Iranian Vice President Dr Ali Akhbar Salehi in London on Wednesday.
UK news in pictures

Show all 49
Following a call with Rex Tillerson, Mr Johnson's US counterpart, the Foreign Secretary said: "We have made no bones about our deep concern at Iran's destabilising regional activity, including its ballistic missile programme, but I remain steadfast in my view that the nuclear deal was an historic achievement that has undoubtedly made the world a safer place.
"It was the culmination of 13 years of painstaking diplomacy and has increased security, both in the region and in the UK. It is these security implications that we continue to encourage the US to consider."
Join our new commenting forum
Join thought-provoking conversations, follow other Independent readers and see their replies