Theresa May sacks Lord Heseltine as Government adviser over Brexit rebellion
Firing comes after Tory grandee backs demands for a 'meaningful' vote on the final EU deal
Sam Lister
Tuesday 07 March 2017 23:57 Comments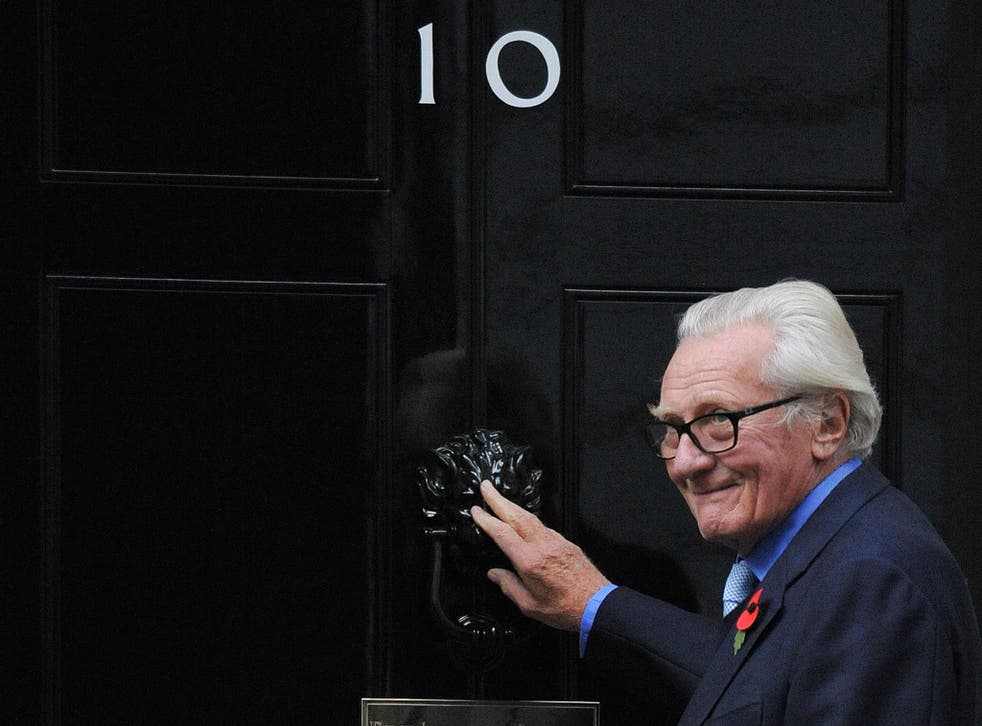 Conservative former Cabinet minister Lord Heseltine has been sacked as a Government adviser after rebelling over Brexit.
The Tory grandee backed demands for a "meaningful" vote on the final Brexit deal after warning that quitting the European Union was the "most momentous peacetime decision of our time".
He was later told that Prime Minister Theresa May was firing him from his roles advising the Government on a number of areas, including its industrial strategy.
The peer was asked to help the Government with plans to restore deprived estates under David Cameron and he also worked with George Osborne on plans for east London.
Theresa May suffers second defeat in Lords over Brexit
He advised on plans for a Swansea city deal and has been working with the Department for Business, Energy and Industrial Strategy.
Lord Heseltine was also a national infrastructure commissioner.
He was one of 366 peers who inflicted a second defeat on the Government's Brexit Bill.
After three hours of heated exchanges, the House of Lords backed amending the European Union (Notification of Withdrawal) Bill by a majority of 98.
Brexit Secretary David Davis accused peers of trying to "frustrate" Britain's exit from the European Union and insisted the Government intends to overturn the result.
He said: "It is disappointing that the House of Lords has chosen to make further changes to a Bill that the Commons passed without amendment.
"It has a straightforward purpose - to enact the referendum result and allow the Government to get on with negotiating a new partnership with the EU.
"It is clear that some in the Lords would seek to frustrate that process, and it is the Government's intention to ensure that does not happen. We will now aim to overturn these amendments in the House of Commons."
PA
Register for free to continue reading
Registration is a free and easy way to support our truly independent journalism
By registering, you will also enjoy limited access to Premium articles, exclusive newsletters, commenting, and virtual events with our leading journalists
Already have an account? sign in
Join our new commenting forum
Join thought-provoking conversations, follow other Independent readers and see their replies