Theresa May 'planning to demote Boris Johnson in cabinet reshuffle'
When asked about her plans for the Foreign Secretary, Prime Minister says: 'It has never been my style to hide from a challenge'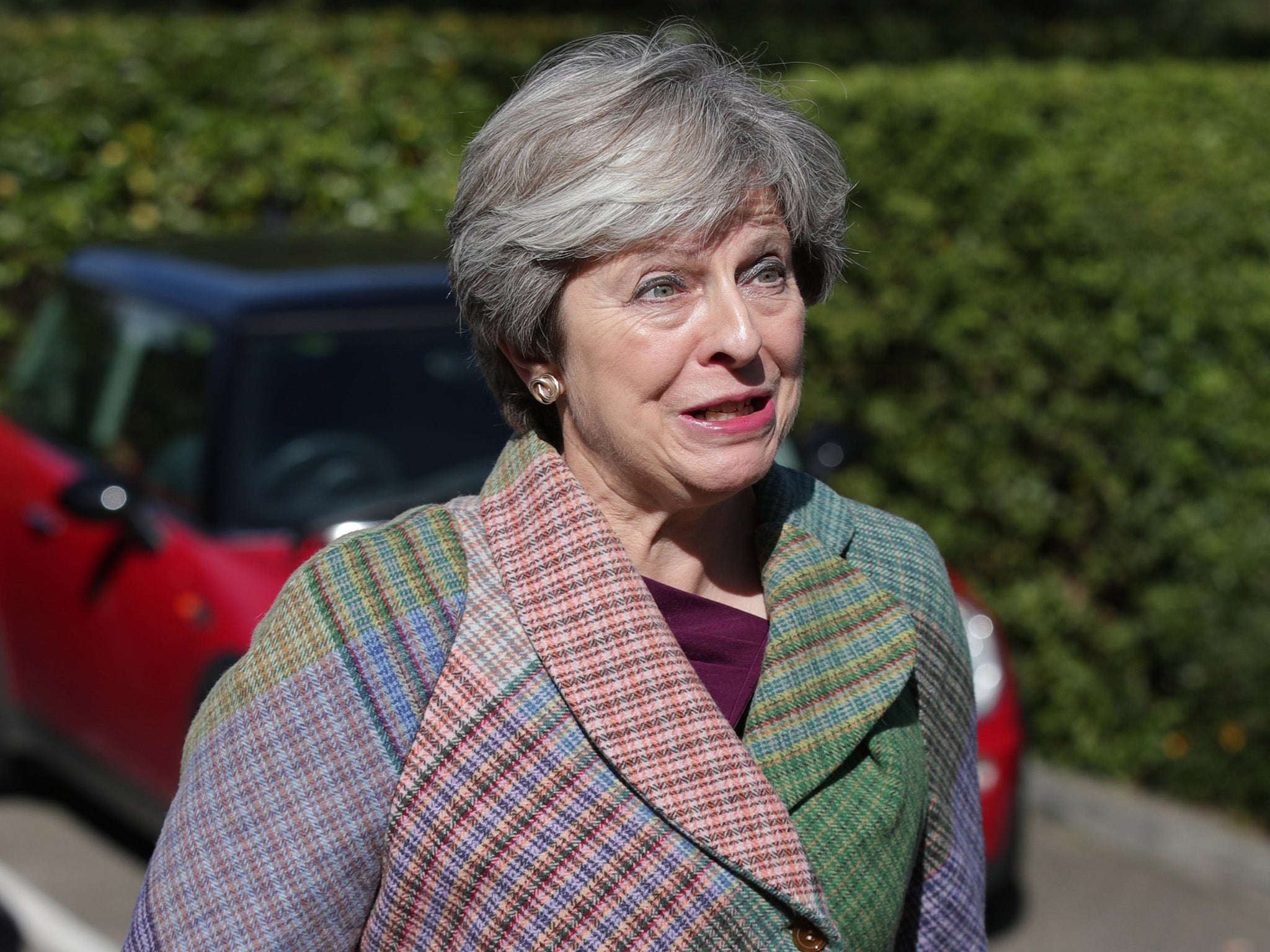 Theresa May has suggested she is prepared to demote Boris Johnson in a bid to reassert her authority amid reports she is planning to reshuffle her top team.
Ms May suffered fresh calls for her resignation following a disastrous speech at the Conservative party conference and a failed coup attempt from within her party.
Sources believe she will hold a cabinet reshuffle to strengthen her administration after the European Council meeting on 19-20 October.
In her first interview since the speech, Ms May told The Sunday Times: "I didn't come into politics for an easy life."
When asked about her plans for the Foreign Secretary, she said: "It has never been my style to hide from a challenge and I'm not going to start now.
"I'm the PM, and part of my job is to make sure I always have the best people in my cabinet, to make the most of the wealth of talent available to me in the party."
She added she had been "uncomfortable" during her speech at the party conference, during which she was handed a P45 form by a prankster and suffered repeated coughing fits.
But despite this, she never considered leaving the stage early, she said, adding: "I am a very determined person. I am not someone who gives up."
Ms May has been facing growing pressure to manage Mr Johnson after he was accused of overshadowing her Manchester speech with his controversial remarks on Libya.
But Mr Johnson urged the party to rally around Ms May in the wake of her conference performance, writing in The Sunday Telegraph that he backed her to secure a "great and successful Brexit" and calling those who were seeking a new leadership race "nutters".
He said: "The people of this country don't want a general election.
"For heaven's sake: in the last three years we have had two elections and a referendum. They certainly don't want to see a Tory leadership contest that would inevitably trigger further demands for an election."
He compared the Tory party to a herd of elephants that had "sniffed the air" but turned away from plunging over a cliff edge after the attempted coup against Ms May fizzled out.
Join our commenting forum
Join thought-provoking conversations, follow other Independent readers and see their replies