Nearly half of British public think Theresa May should resign, polls show
The Prime Minister and Jeremy Corbyn are neck and neck when the public were asked who would make the best prime minister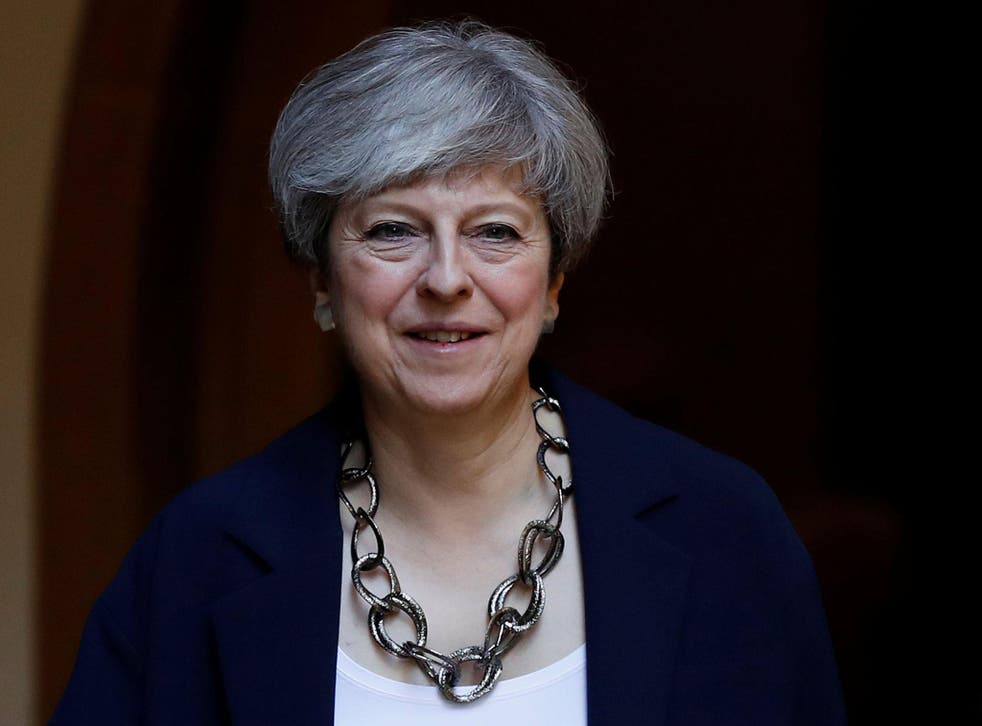 Nearly half of Britons think Theresa May should stand down as Prime Minister, according to polls conducted since the general election.
A YouGov poll for The Sunday Times suggested 48 per cent of people thought she should stand down, with 38 per cent saying she should stay, while Survation for the Mail on Sunday had 49 per cent of people saying she should quit, with 38 per cent saying she should remain in the post.
The Survation study gave Labour a five-point lead over the Tories, with Jeremy Corbyn's party on 45 per cent and the Tories on 39 per cent.
George Osborne calls Theresa May a 'dead woman walking' two days after election
YouGov also found Ms May and Mr Corbyn are neck-and-neck when the public were asked who would make the best prime minister – with both leaders on 39 per cent.
George Osborne has said Ms May's days in Downing Street were clearly numbered, labelling her a "dead woman walking".
The former Chancellor, who is now the editor of the London Evening Standard, told BBC One's The Andrew Marr Show: "It is just how long she is going to remain on death row."
In the same poll, the Foreign Secretary, Boris Johnson, was favourite to replace her, with 26 per cent choosing him.
General Election 2017: Big beasts who lost their seats

Show all 7
However, Mr Johnson has dismissed claims he is preparing a leadership bid as "tripe".
The Mail On Sunday reported that Mr Johnson was preparing a leadership bid, with a close ally saying it was "go, go, go", adding: "We need Bojo."
But The Sunday Times said Mr Johnson had been pressed by five cabinet colleagues to oust Ms May.
A spokesman for Mr Johnson said: "The Foreign Secretary is 100 per cent supporting the PM and working with her to get the best deal for Britain."
The Survation poll found Philip Hammond had 10 per cent supporting him, David Davis 9 per cent, Amber Rudd 8 per cent and Michael Gove 4 per cent.
If Ms May were to resign, 41 per cent thought she should go immediately, 20 per cent believed within the next six months and 23 per cent said after negotiating Brexit.
Additional reporting by Press Association
Join our new commenting forum
Join thought-provoking conversations, follow other Independent readers and see their replies