Brexit explained #95/100
Is Theresa May following Richard Nixon's 'madman theory' over Brexit - or is she actually delusional?
The disgraced US president threatened nuclear war, the prime minister a crash-out Brexit. Rob Merrick compares the two strategies
Friday 22 March 2019 17:43 Comments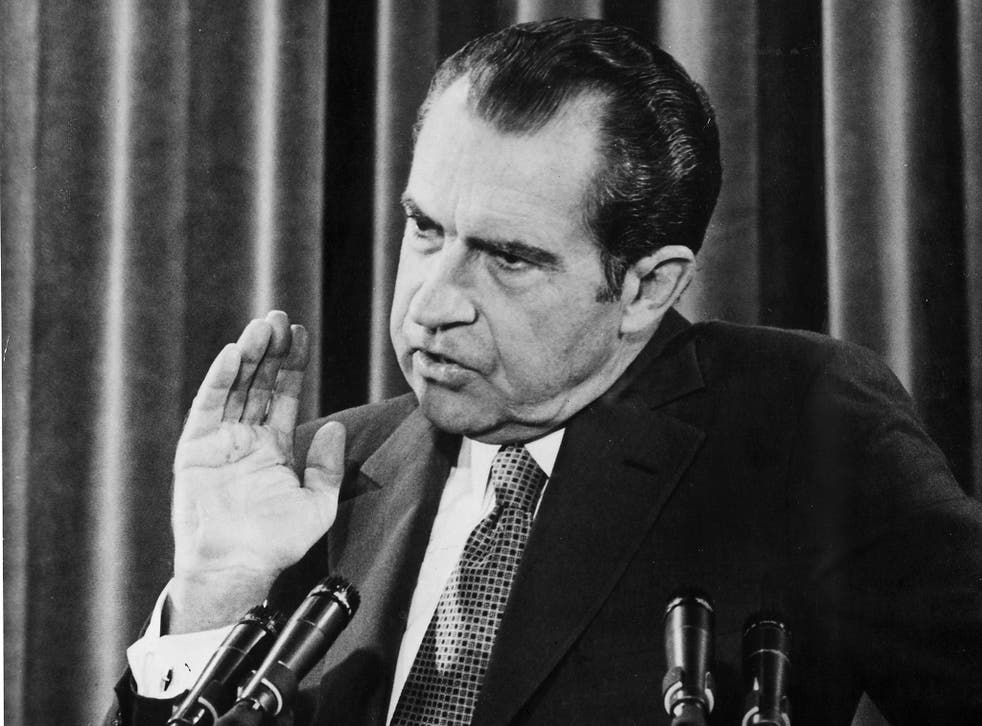 As the Brexit crisis deepens, commentators have begun to liken Theresa May to perhaps the most disgraced leader in western history – Richard Nixon.
They don't mean she lied about a dirty tricks break-in at a hotel called Watergate, but that she's adopted the former US president's tactics for defeating an opponent by threatening an action so disastrous it suggests the person making the threat is now irrational. It has come to be known as the "madman theory".
In Nixon's case, it was proposing nuclear war to end the Vietnam quagmire – in the prime minister's world, a crash-out Brexit that would trigger a recession and arguably open the borders to terrorists.
Join our new commenting forum
Join thought-provoking conversations, follow other Independent readers and see their replies